Thanks partly to the rise of microbreweries, Europe's craft beer market is set to grow at a compound annual growth rate of over 11 per cent by 2021.
This prediction is made in a new report from Technavio, a global market research company with headquarters in London, United Kingdom.
The report analyzes the current state of the craft beer market in Europe and predicts its growth prospects to 2021.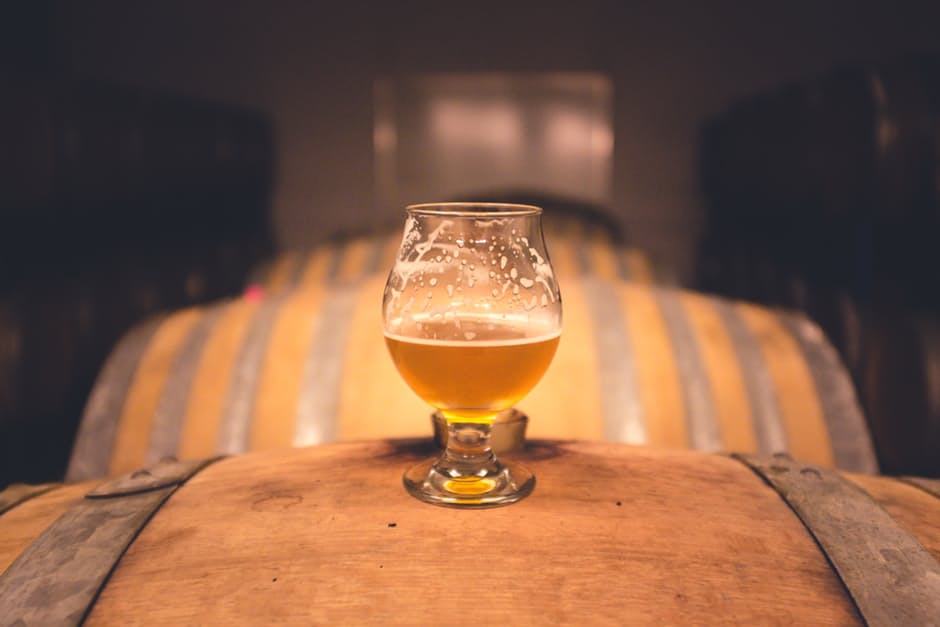 It defines a craft beer as beer that is "brewed in a traditional fashion and is usually produced in small quantities."
The analysis covers eight types of craft beer: Indian pale ale (IPA), lager, bocks, wheat, fruit beer, seasonal, and pale ale.
The largest craft beer producer in the world is the United States followed by the U.K.
Microbreweries driving growth in craft beer market
The report suggests that one of the factors that is driving the growth of Europe's craft beer market is the rise in microbreweries and the help of beer gas suppliers.
Microbreweries are small breweries that produce a limited volume of beer, and typically focus on specialty and craft beers, while placing emphasis on quality, flavour, and method of brewing.
In the U.S., microbreweries are classed as brewers that produce no more than 15,000 barrels (17,600 hectolitres) of beer per year and sell at least 75 percent of it off-site.
Over the last 5 years, the number of microbreweries in Europe has grown by 73 percent; in 2015, there were over 5,800 operating in the region, with most of them situated in the U.K. and Germany.
It is not only local microbreweries that have risen in number – there has also been a growth in the slightly larger-scale regional craft breweries, whose numbers totalled nearly 4,500 in 2015.
Technavio say that the growth in these two types of smaller beer producers is the main reason that Europe's craft beer market appears so fragmented.
Product differentiation increasingly important
Technavio say that in the craft beer market, competitors rely not only price and promotion to push their product into the market, but to a large extent on quality, product differentiation, and distribution.
Increasingly, vendors are having to rely on product differentiation – on making their "unique value proposition" very clear – in order to gain and maintain market share.
In this context, differentiation refers to the process of distinguishing a product from others. In other words, making it stand out.
Manjunath Reddy, lead analyst for alcoholic beverages research at Technavio, says:
"Rising popularity of craft beer, increasing disposable incomes of consumers in Eastern European economies, and growing awareness about the health benefits of consuming beer are major drivers that will impact the growth of the beer market in Europe during the forecast period."
Increasing demand for the exotic
Another trend that is likely to continue driving the growth in Europe's craft beer market is the import of American craft beers.
Technavio say that it is the successful penetration of American craft beers into Europe that has been mainly responsible for the rising popularity of the product.
Interest in foreign, exotic, rare beers with new flavours is rising and such products are competing very successfully with the more traditional alcoholic beverages that are sold in Europe's liquor store, bars, pubs, and restaurants.
Large vendors acquiring, doing deals with craft brewers
Craft beer now accounts for nearly 12 percent of the beer sold in Europe.
The growth in Europe's craft beer market is eating into sales of conventional beers, a fact that is forcing "many global vendors in the beer industry to acquire small craft brewing companies to enter the craft beer market," notes Manjunath.
The trend is also causing supermarkets to sign up local breweries as a way to tap into the growing craft beer market.
The global discount chain Aldi recently signed up 13 local breweries in the U.K. and is already stocking 18 locally-brewed craft beers in its stores in England and Wales.
The deal is estimated to be worth over £0.6 million (0.8m USD, 0.7m euros).