Money is the lifeblood of businesses, which is why saving more money is crucial. Saving helps a business prepare for unpredictable events and ensure that unforeseen challenges and slower sales periods won't prevent the business from operating or expanding. 
Start the year strong and increase your business's chances of succeeding long-term by saving money on business expenses. Achieving this goal is feasible as long as you consistently implement the strategies mentioned below. 
Invest in High-Quality Working Equipment
Working equipment impacts your business in many ways, but this doesn't mean you have to break the bank just to use the best products available. 
Countless stores offer promos and discounts for working equipment, like laptops and desktop computers. Purchasing discounted working equipment allows your business to use high-quality working equipment while saving a few dollars on the side. It's a win-win!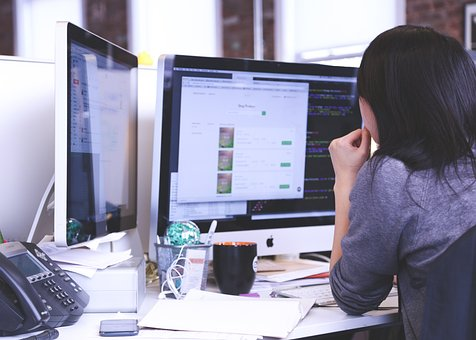 Check Currys, Samsung, and Costco UK offers before purchasing working equipment. These stores are known to regularly give huge discounts on high-quality equipment.  
According to a survey, most small business owners and marketers spend $5 to $15,000 per month on marketing. Not all businesses can afford to pay this much in the long run.
Instead of spending hundreds or thousands on marketing, learn how to network. Networking deepens your business's connection and helps you build relationships. These relationships can lead to profitable business opportunities and give you access to many referral networks. 
Unlike traditional marketing, networking allows you to connect with others on a more personal level. This will make your brand more trustworthy and credible — traits that will encourage others to patronize your offerings.  
Running a business requires accomplishing several tasks simultaneously. And while many are used to doing all of these manually, it can actually cost the business more money and resources in the long run. 
One example of a recurring task that the majority of businesses face that takes a lot of time is invoicing. Embrace technology and automate your invoicing process by using an invoice template for Google sheets, and save yourself time creating one from scratch.
While getting started with your invoice automation process is free, it will require you to spend money if you want to unlock features such as exporting your invoice into a PDF file and including your own branding. 
By spending a few dollars a month you can save your business hundred and even thousands of dollars in labour, and resources. The additional benefit of automating such processes is that it reduces the odds of an error occurring. It also makes the processes more efficient and allows staff to work on more projects in less time. 
Look also for other automation solutions for tasks such as auto-reply texts, email marketing campaigns, employee onboarding, customer support, and CRM process. If the budget allows, automate your business' social media management and expense tracking too. 
A business doesn't have to spend much to find and hire the best candidates. With the increase of remote work searching for the best talent to hire has become a time-consuming task which requires a lot of people to be involved in the process which results in a lot of expenses. 
Full-cycle recruiting can help you achieve the same goal minus the unnecessary expenses since the whole process is more streamlined, and targeted. 
One of the biggest advantages of full-cycle recruiting is that it allows companies to actively seek out and engage with top candidates, rather than waiting for them to come to them. This can save a significant amount of money, as it eliminates the need for expensive job postings and recruitment agencies.
Another benefit of full-cycle recruiting is that it can help companies to build a strong talent pipeline. By engaging with potential candidates early on, companies can create a network of top talent that they can tap into as needed. This can save money in the long run by reducing the time and resources required to fill open positions.
Meetings are meant to provide a valuable forum for people to share ideas and make decisions. However, unproductive meetings can cost the business time and money. 
Whether you're managing a remote team or office-based staff, hold meetings only when extremely necessary. Ideally, meetings should be scheduled only when you're looking for an exchange of ideas between core team members. 
If you or other team members need feedback on an ongoing project, raise concerns about their assignments, or review deliverables from other teams, a meeting isn't necessary. Instead, make use of an online screen recording tool which helps you easily give feedback to your team or assign tasks by sharing your own computer screen and walking them through it. 
Building a company culture focused on encouraging employees to cut costs can help your business save money long-term. It can also make your business stand out, making it easier to attract new talents. 
To get your employees' buy-in on improving your company culture, be fully transparent by sharing information about why you want to reduce spending. Always collect data from the employees to know which areas to improve and meet regularly to discuss the cost-cutting progress. 
Businesses can save money without sacrificing the quality of their services, benefits given to employees, and the brand they want to create. 
All it takes is to make the most out of solutions out there in the market so you can reduce the costs of your business, and keep your customers happy as end-result. 
Start implementing the strategies and solutions mentioned above and watch as your business's finances improve drastically!
---
You may be interested in: 5 Reasons You Should Hire a Video Production Agency for Branded Video Marketing Campaigns