State-run Industrial & Commercial Bank of China Ltd. (ICBC) is the bank of choice for Yuan clearing in Canada, the People's Bank of China announced on Sunday. On Saturday, China's Li Kegiang and Canada's Stephen Harper hailed the signing of a reciprocal currency deal they claim will boost trade between the two nations.
ICBC is the largest bank in China in terms of assets and becomes the first yuan-clearing bank to operate in North-America.
Premier Li Kegiang is keen to expand the use of his country's currency in global trade and investment in a bid to place the yuan (renminbi) alongside the dollar and euro as a major reserve currency.
China and Canada have agreed to set up a $32 billion currency swap line. China's central bank says the swap will be effective for three years.
The currency swap will help in the setting up of the IBCB clearing bank, making it possible to swap currencies if needed to facilitate trade and investment. Canadian financial institutions will be able to use the clearing bank to process yuan-denominated payments for their customers.
ICBC, based in Beijing, employs 405,000 workers.
Canadian financial institutions have been granted a 50 billion yuan ($8.2 billion) quota to invest in capital markets in China.
Yuan clearing hubs now exist in Tokyo, Taiwan, Switzerland, S. Korea, Singapore, Paris, Moscow, Luxembourg, London, Hong Kong, Macau, Germany and Canada.
Last week, the People's Bank of China signed a 35 billion yuan swap line with Qatar, aimed at increasing financial dealings with the energy-rich Gulf state. ICBC was also the clearing bank of choice.
The yuan's largest offshore market is Hong Kong, but its number one status is being threatened by London and Singapore.
No news on the fate of Canadian prisoners
Despite many smiles and the signing of several deals, there has been no official announcement regarding the fate of Kevin and Julia Garratt, who are detained in China on suspicion of stealing defense secrets.
Only a few weeks ago, Mr. Harper had indicated he would not respond positively to China's invitation to visit the country unless something could be done for the Garratts.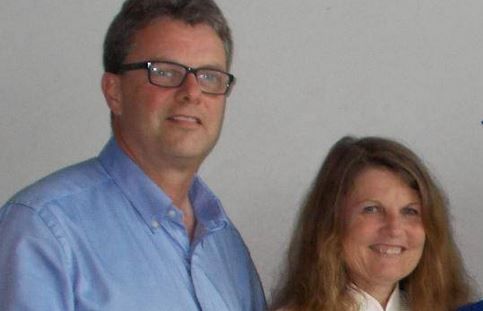 Kevin and Julia Garatt.
It appears Mr. Harper decided to proceed with the official visit regardless.
The Garatts have lived and worked in China, near the North Korean border, since the 1980s. They run a coffee shop there. They were arrested four months ago. Although they have not been charged with spying, they have been repeatedly interrogated.
According to their son Simeon Garratt, he is not allowed to visit his parents and has no news about what is going to happen to them.