If you rely on one source of income, you are living life on the edge. I can say this wholeheartedly as someone who has worked in a variety of industries and made a lot of money as a consultant, corporate professional, and business owner. If you live on one income and you lose your job, a big client or a competitor/law changes and impacts your revenue – you run the risk of not having money to meet your monthly commitments. 
Not only that, living off one stream of income gives me bad anxiety and it should make you feel the same. The moment you create a second source of income, it alleviates some of the stress, money worries that a job loss can bring.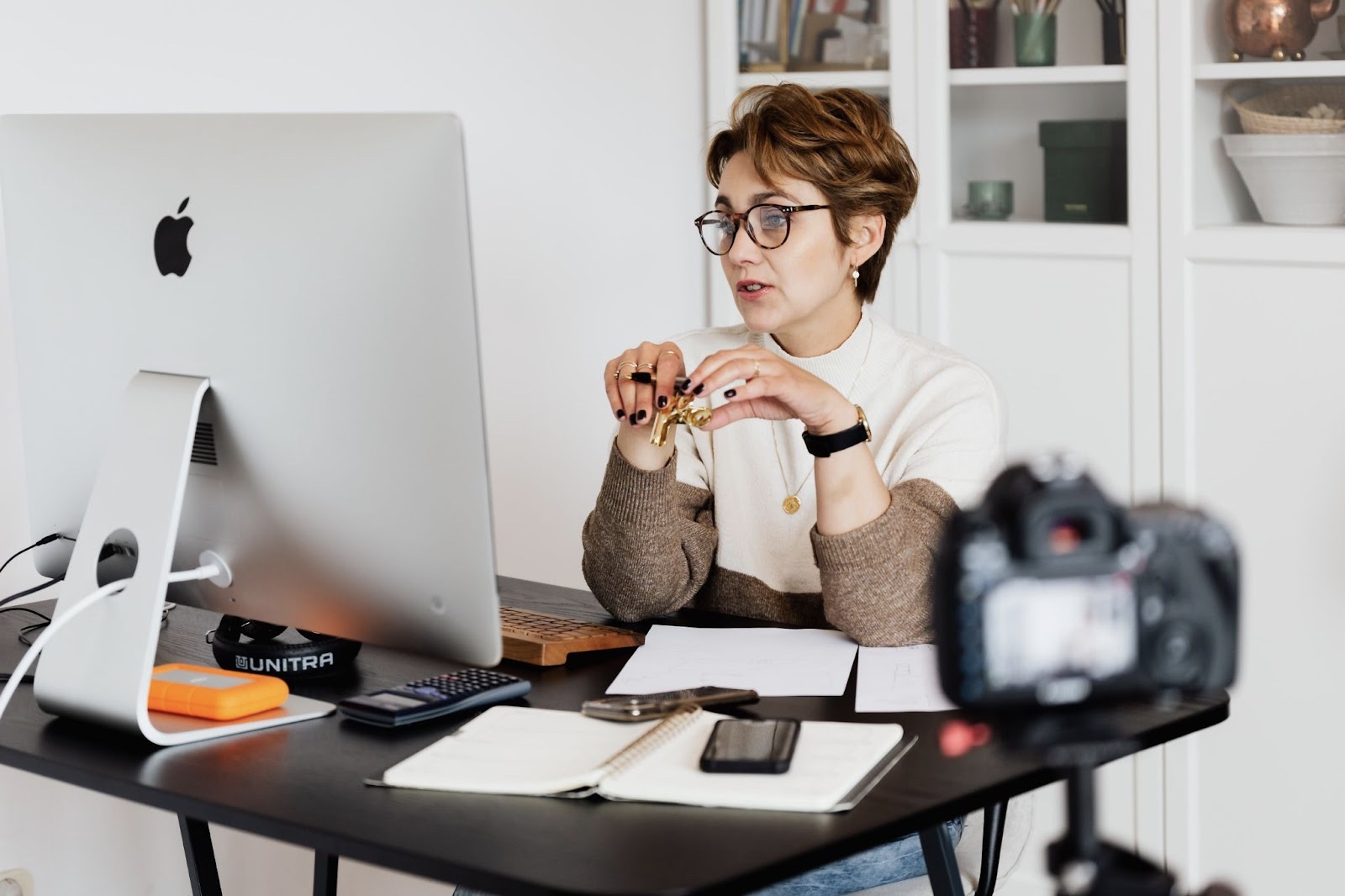 In 2023, we are going through a cost of living crisis; inflation is at the highest it has ever been, you can genuinely see this when you go to the supermarket, put gas in your car, and go out to eat. And 'living your best life' comes at a big cost. If you even want to live a basic simple life, minimal package holidays, live in a nice neighborhood, drive a car that's not a flashy car, and eat out once or twice a month, trying to do this with maybe a child or two really isn't cheap. The average median salary is around $69,717 – sounds decent but the moment you take into consideration student loans, car loans, and some of the basic living expenses it's honestly not enough. Think about it… 
How to Tackle This Problem and Create a Second Source of Income
With a couple of hours every day, you can get started investing in a business or start your investment journey. If you start thinking for the long term, decide to diversify your income streams and invest in an income-generating asset. This will pay off exponentially with the right strategy.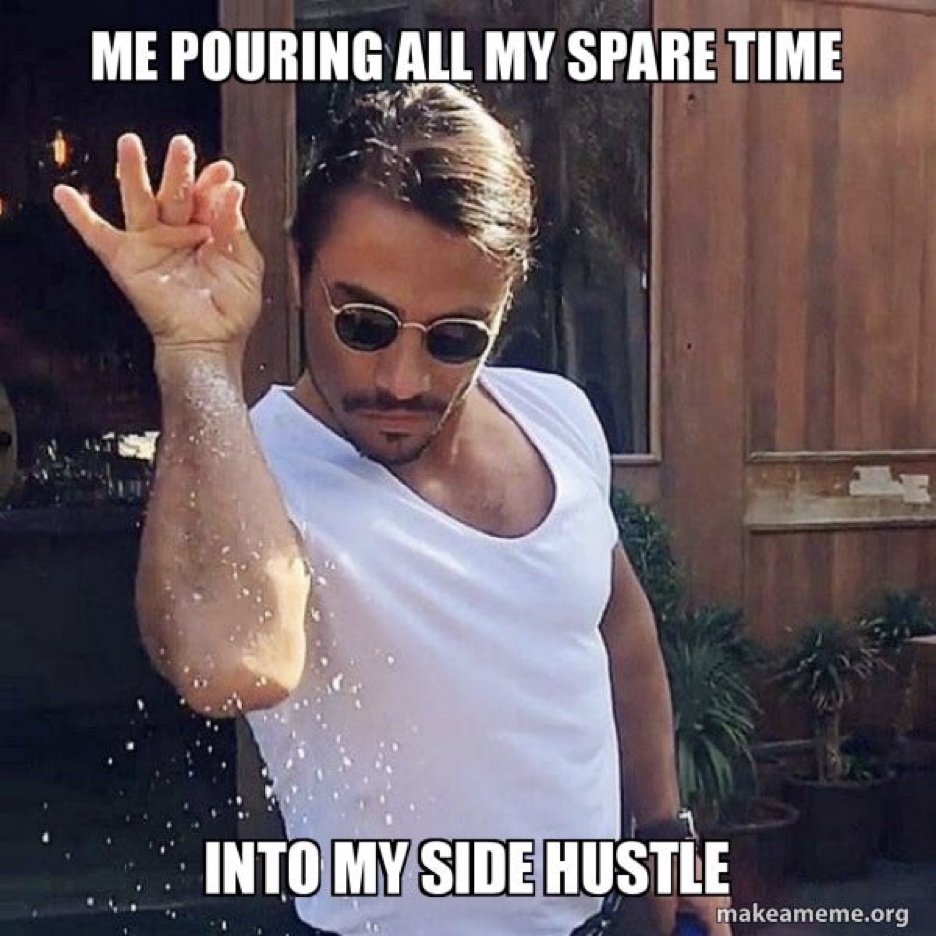 I would definitely recommend creating one new secondary source of income before attempting another. Like most things in life, one must nurture and take the time to grow, market and focus on building the momentum to make a business profitable. However, there is a slight caveat – if you decide to invest in stocks and shares or/and crypto assets, you could do this alongside a business. When you buy, hold, and later sell for a profit this will not require day-to-day investment (marketing, dealing with suppliers, packaging, posting, and the other typical tasks necessary to run a full business).  
Income Generating Side Hustle: Affiliate Marketing 
Affiliate marketing is a popular side hustle option. It all depends on how much traffic or influence you have to get eyeballs to a product or service you promote in exchange for a commission. There are Numerous companies offer partnership opportunities whereby affiliates can sign up, register and start promoting their products. Commission types include but are not limited to a broad range of payment structures from one-off payments to recurring commissions on a monthly basis. 
If you have a following or engaged audience on YouTube, a Podcast, Social Media Platform (TikTok/Instagram), Twitch, Email Mailing List or a Blog like the one you are reading this on it can be a lucrative side hustle. There are numerous affiliate marketing programs including Amazon Associates, Amazon Audible Program, ClickBank, and Commission Junction.
Income Generating Side Hustle: Online Courses and Coaching 
If you have valuable skills and expertise, creating an online course and providing mentorship or coaching should be an option to make an income stream. People are willing to spend big bucks on a course, and you can course prices range from anywhere between $49 – $10,000. If you do the maths, with 1000 people buying a $997 course you can clear just shy of $1,000,000 all from a skillset. 
Course subjects range from Advanced Lessons on Microsoft Excel, starting and scaling an Airbnb business to How to Overcome Death in a Family. This side hustle can be a great way to share your knowledge in a packaged way. You can create and sell a course on popular sites like Teachable, Thinkific, and other marketplaces like Skillshare and Udemy.
Income Generating Side Hustle: E-Commerce
Buying and selling goods or services is nothing new and has been the oldest form of entrepreneurship. Buying or manufacturing items for cheap and making a profit margin on items. Selling online is a great way to turn a passion into a full-time business too. Even if you do not have a passion for a particular field, as long as you do some due diligence, you can get started with a product in demand. One of the best platforms to start selling products online is Shopify.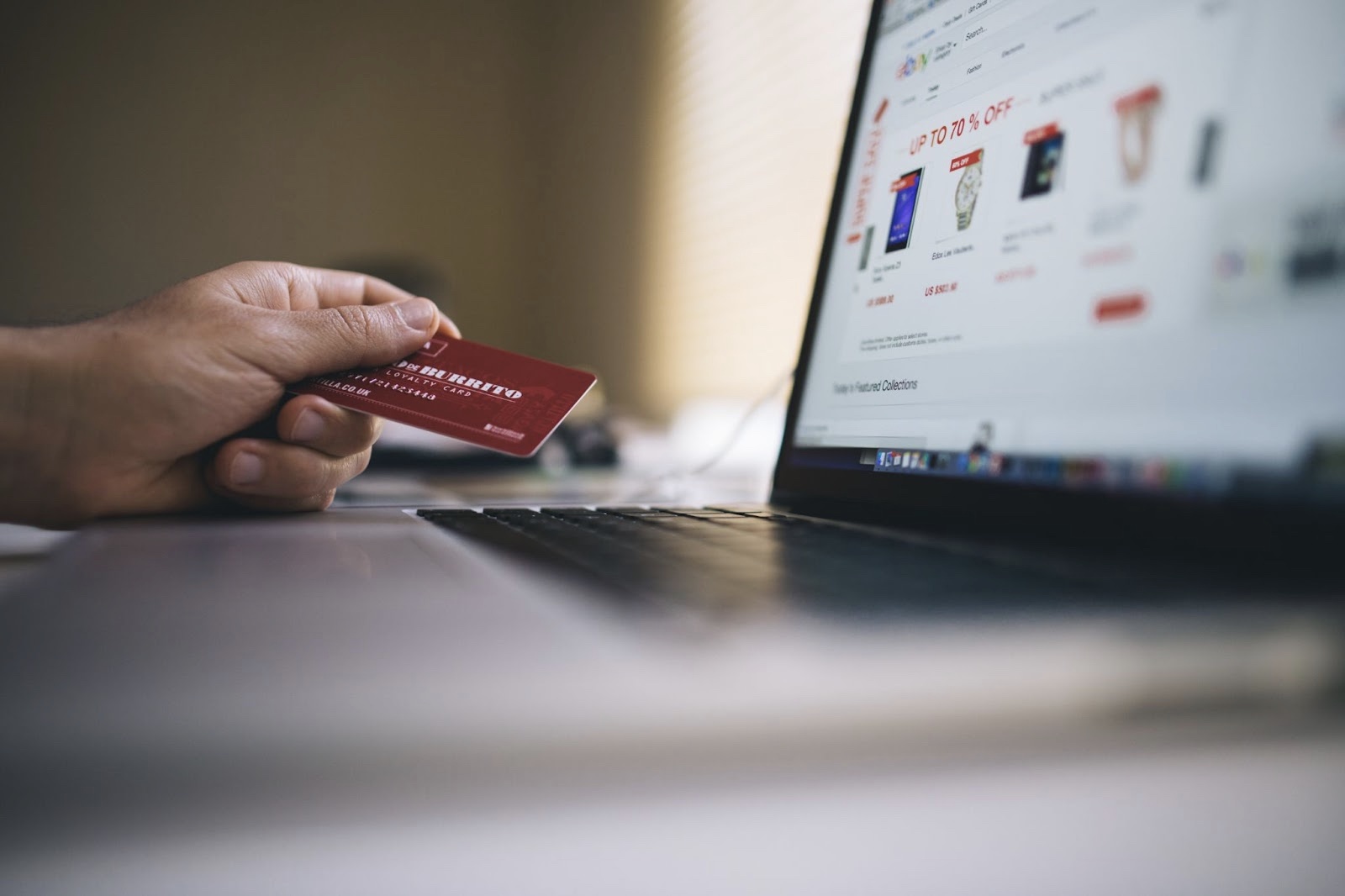 There are many different ways you can into e-commerce, but what I found with Shopify you can either do this by dropshipping or creating your own products and reselling items. There are, however, other marketplaces and platforms like Etsy, eBay, and Amazon, which could be an option too. 
Remote Freelancing 
The Gig Economy has become really popular with the rise of freelance platforms like Fiver and Upwork. Freelancing allows you to sell your skills on a project basis. High-value skills like app development, copywriting, graphic design, video editing, and digital marketing are all in demand. Online business owners, content creators, and small brick-and-mortar businesses need these skills to market and grow their brands. 
You can make money as well as a freelancer running a marketing agency. Where you offer a broad range of services and outsource the projects to talented freelancers who you trust can deliver results. If you want to learn more about freelancing and remote work opportunities, check out this video we put together:
https://www.youtube.com/watch?v=4Oh7abi2NXE&t=250s 
Income Generating Side Hustle: Investing in Stocks & Cryptocurrency
Investing seems like an often intimidating game to partake in. However, there are apps that make it easier. For example, Robinhood will make small investments for you just for downloading their app and creating an account. There is some risk involved in investing. But if you make small, smart investments, you will likely succeed. There are a few common ways to invest. My personal favorites are investing in shares, funds, and cryptocurrency. Let's take a quick look at these three: 
Shares
When you invest in a share, you are essentially buying a small stake in a company. Companies sell shares in order to raise money they can use to expand their business. If the company performs well, demand for the shares usually increases, causing a gain in the share price. On the other hand, if the company performs badly during a particular period, the share price will generally drop. You can make money through stocks by either selling once you receive a gain, collecting dividend income, or a combination of both. It is important before you decide to invest in stocks you do your research into a company and understand the impact on the price of shares due to things like the world economy, the employment rate, currency fluctuations, and inflation.
Funds 
When you invest in funds, you buy a mix of investments, so you are not putting all your eggs in one basket. Similar to buying a share, you will get a gain on your investment if the fund performs well over a certain period of time and a loss if the companies in the fund perform badly. Because you have exposure to multiple stocks, this diversification helps spread your risk.
What about Stocks and Shares ISAs? 
A stocks & shares ISA is not a type of investment. It's an account you can choose to hold your funds or shares to make them tax efficient. This is a popular way to save and invest money in the UK. Many trading platforms and investment apps provide Stocks & Shares ISAs like Moneybox and Moneyfarm.
When you deposit and make gains in an investment ISA, you won't pay any UK income tax or Capital Gains Tax on the returns you receive. You can invest up to £25,000 tax-free* but it is key that you understand that this often changes, so you got to pay attention to UK Tax Laws which are generally published and revisited yearly. 

What about a 401K
The opposite of a Stocks and Shares ISA, popular in the US, is a 401K. A 401K has many similarities to an ISA but firstly, is governed by a U.S. tax code and is a retirement savings plan, which makes it fundamentally different.
In a 401K however, employees, make deposits of their pre-tax salary, which is invested into stocks, bonds, and mutual funds and the tax is deferred until they are withdrawn at the retirement age. Why 401K's are popular is because, some employers match a portion of their employees' contributions too, which is a great perk but also boosts the value of an individual's plan over time, allowing compound interest to work wonders. 
Cryptocurrency
Investing in crypto involves buying and holding digital assets such as Bitcoin, Ethereum, and other alternative coins. Cryptocurrencies are decentralized and operate on a peer-to-peer network, allowing for transactions without the need for a central authority. There are many ways you can invest in crypto from buying, holding, and selling during a bull market, to investing in initial coin offerings (similar to investing in an IPO for stocks), crypto mining, and crypto funds.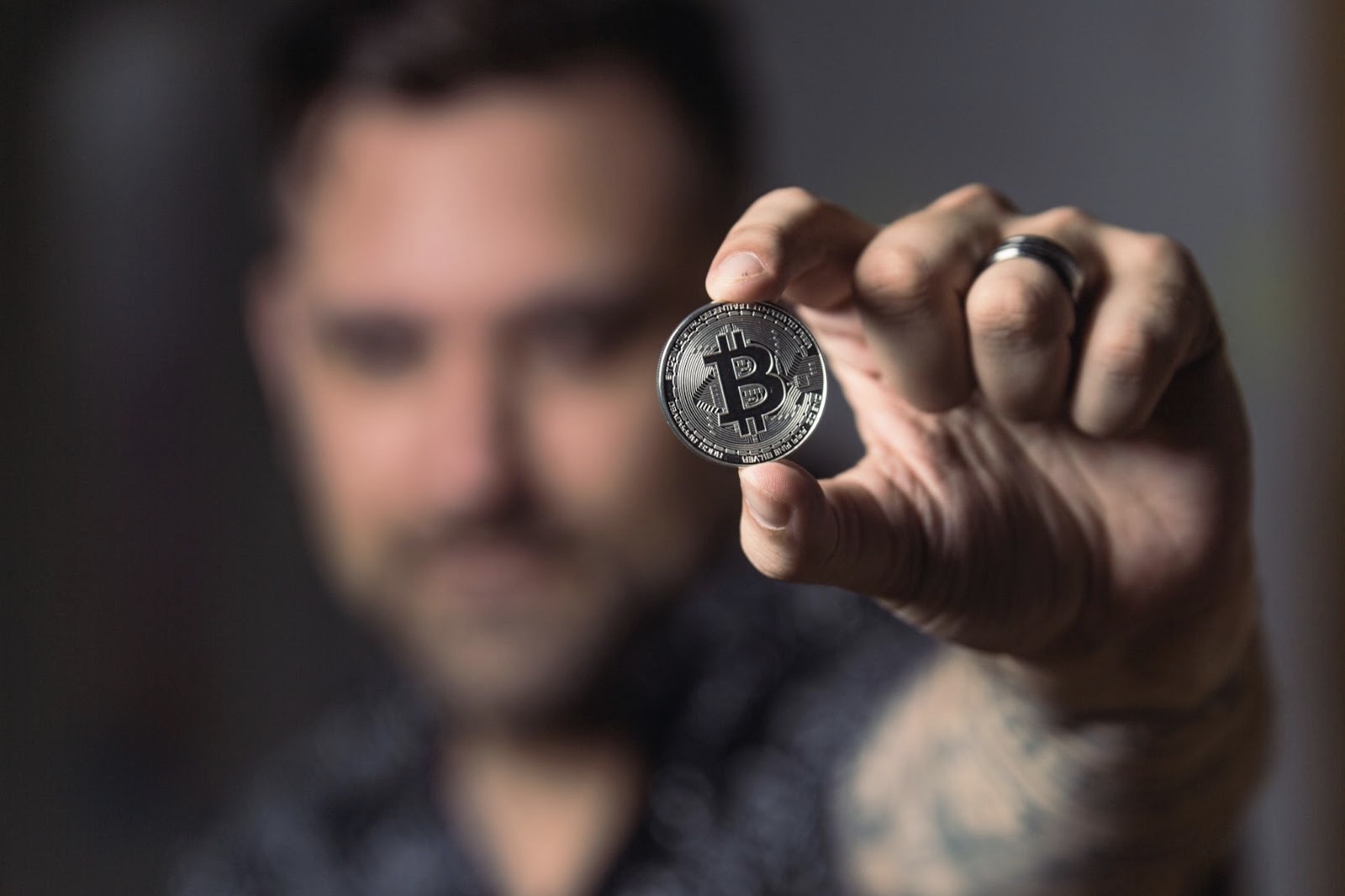 Investing in crypto can make you a crypto millionaire no doubt, but also comes with a lot of risk due to the volatile nature of the market. There are other risks you need to be aware of when investing in crypto because a lot of investors lose money from price fluctuation but also from being hacked, fraud, and losing access to platforms. Another thing to note is, crypto is early in its adoption phases, so it is a risk every day as an investor because government policies and their attitude to crypto change very frequently which then has a direct correlation to the price of certain assets. Like all kinds of investments, never invest more than you can afford to lose.
Final Thoughts
In conclusion, side hustles can greatly earn extra income, scale to a full-time business, or start a new career path. There are many options to choose from, including affiliate marketing, eCommerce, selling an online course, freelancing, and investing in stocks and shares. Whatever side hustle you choose, ensure it aligns with your interests and skills. Your side hustle can turn into a multi-million dollar business with hard work and dedication.
---
About the writer
Dominic Hay is a legal consultant, blogger, author, and digital marketer with over 5+ years of digital marketing experience. Join Dominic and thousands of monthly readers on Ambitiousinvestor.com to learn how to invest, manage your personal finances and start & scale your online business. He is passionate about leveraging the right strategic partnerships, software to scale growth, personal finance, and investing in stocks, crypto e-commerce, and real estate. You can connect with him on his platform Ambitious Investor. 
---
Interesting Related Article: "Planning to Start a Side Business? Keep Yourself Healthy for the Best Chance of Success"