Bluetooth speakers are the best way to enjoy your music. They deliver a great sound, they're easy to use, and you can take them anywhere! If you're thinking about buying a Bluetooth speaker, such as the iHome Speaker, but don't know where to start, this post is for you. We'll cover what Bluetooth speakers are, why they are great for music lovers and audiophiles like yourself and how best to choose one that fits your needs.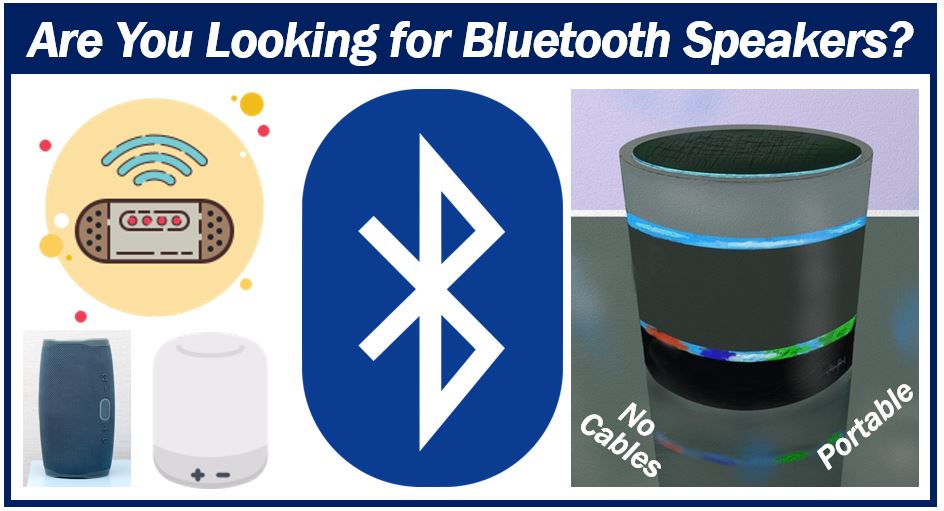 We will also show you some of the best Bluetooth speakers on the market right now so that you can find one that suits your style!
What Are Bluetooth Speakers?
Bluetooth speakers are wireless Bluetooth enabled devices that use near-field communications (NFC) technology to connect the speaker and any other smartphone, tablet or laptop. These gadgets offer an easy way to play music on your device wirelessly without connecting cables or cords. Plus, because they are small, you can move them around. You can put them anywhere.
Advantage of Bluetooth Speakers
Firstly, you'll need to have an idea of what you are looking for in a speaker.
Wireless
Bluetooth is a wireless technology that allows you to connect your phone or other devices wirelessly. This means you can listen to music without wires and cords.
No obstruction
You don't need one more cable running across the living room floor because there are no cables at all!
Sound Quality
Wireless speakers can produce excellent sound quality. You don't have to worry about cables that might not be long enough or getting in the way of your experience.
User Experience
When you're using a Bluetooth speaker, there's no need for any technical knowledge at all! It couldn't be simpler. All you need to do is turn your Bluetooth speaker on, connect it with your phone and enjoy great sound.
Portable
Bluetooth speakers are lightweight and portable. This means that you can take your speaker with you anywhere, whether it's to the beach or on a hike in the mountains!
Energy Efficient
With Bluetooth speakers, you don't have to worry about any energy waste. You won't be draining your phone battery with your speaker, and they are turning on or off as needed.
Affordable
One reason why people love Bluetooth speakers is that they're affordable! There are many different types and shapes of Bluetooth speakers on sale in Australia to suit all needs.
Waterproof
They're perfect for any occasion! Whether you need a speaker to use in the shower or poolside, Bluetooth speakers are waterproof.
No cords
It's time to cut the cord and enjoy your music wireless – without any tangles. With Bluetooth Speakers, there is no longer anything tying down your hands while enjoying your favourite tunes.
Important Features for Wireless Speakers
Wireless speakers are a great alternative to wired models since they can be placed in any location without running cables.
The first thing to consider when shopping for a Bluetooth speaker is what you want it to do. If all that matters is listening, then most people will be satisfied with the sound quality of auxiliary inputs and stereo outputs. Those who also want input sources like USB ports or optical audio jacks, make sure the model offers these capabilities before buying.
Let us introduce you to the latest innovation in high tech Bluetooth technology: hands-free speakerphone!
The hands-free speakerphone connects your smartphone or tablet to any of our Streams speakers. Just download the free app, and you're ready to make/take calls with a single tap on the stream. It's so easy!
Voice Recognition Functionality
Sonos has voice recognition, so you don't even need to touch your phone or tablet. You can use it while cooking, driving, and running outside for hands-free control over music selection!
Find the Best Wireless and Bluetooth Speakers
With so many options on the market, finding the best wireless and Bluetooth speakers can be a daunting task. This article has provided you with some tips to help narrow down your search for an excellent speaker that meets all of your needs.
If you are still unsure which one is right for you, please contact us at The Audio Tailor! They have a highly experienced team of professionals who are passionate about audio. They have the expertise and know-how to provide you with quality, affordable speakers that perfectly fit your needs. Visit The Audio Tailor website today for more information on our selection of wireless and Bluetooth speakers.
---
Interesting related article: "What is Bluetooth?"