Over the 5-week period to December 27, John Lewis enjoyed a 4.8% increase in sales to £777 million on a like-for-like basis compared to the same period last year, helped by a super Black Friday, Cyber Monday, and Panic Saturday. Like-for-like sales were 12% up compared with two years ago.
The British upmarket department store chain said that Black Friday sales were led by home technology and electrical products, while its most popular Christmas gifts were coffee machines, fitness trackers and kitchen appliances.
Online sales during the 5-week period were 19% up on last year. Approximately 36% of all group sales were done online, with over half of goods bought on the Internet being collected in shops through the Click & Collect option.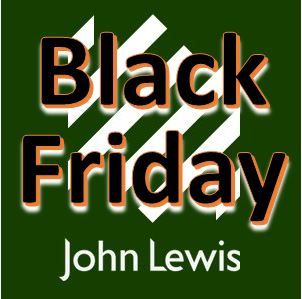 John Lewis said the last week of November, which included Black Friday, was its best ever – 21.8% higher than in the same week in 2013.
At the beginning of December there was a slight lull, with trading then gathering speed again as Christmas approached.
Managing Director Andy Street said:
"With Black Friday driving a higher proportion of online sales and customers increasingly wanting more convenience, this has meant a real concentration on fulfillment, making this a truly 'Logistics Christmas'. The investments we have made and the new capabilities we have built in recent years in Distribution and IT have been fundamental in ensuring we successfully navigate this changing shape of trade."
"Underpinning all of this was the renowned service from John Lewis Partners in our shops and contact centres, as well as our 'Never Knowingly Undersold' commitment which is ever more important in this era of price transparency."
"Our shops continue to have a critical role to play in the omnichannel shopping journey, and will be a major development focus for us over the coming months. To that end, we will be opening two further 'At Home' shops in Horsham and Basingstoke in 2015 as well as our new regional flagship in the heart of Birmingham in September, which will set an exciting new benchmark in bricks and mortar retailing."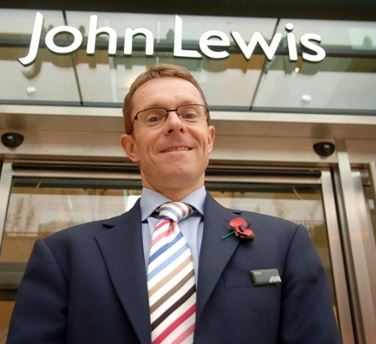 In an interview with the BBC, Mr. Street said "We've got to ask if it's right to concentrate trade so much in that one period."
John Lewis, which was founded in 1864, fared better than most of its rivals during the Great Recession, mainly thanks to its strong online presence, modern premises and a customer base with more purchasing power compared to other chains.
Clothing, footwear and home products retailer Next plc, which does not offer pre-Christmas discounts, reported last week that sales in the run up to Christmas were 2.9% higher than in the previous year. It added that full-year profits should be 11.5% higher. The company said it would be paying a fourth special dividend of the year.
Next week, Tesco, Sainsbury and Marks & Spencer are due to report their sales performances.
Retailers across the country are generally optimistic about their prospects for this year. Most of them expect higher sales, greater investment and more hiring of new staff. According to a survey carried out by the British Retail Consortium, 76% of retailers expect 2015 sales to be higher than 2014.
Sixty-eight percent of retailers in the UK say their main concern is the risk of sluggish consumer demand, 53% are worried about business rates, while 47% wonder about the overall economy.