A nonprofit co-founded by UCLA-has been selected by President Obama to lead a new "smart manufacturing" hub which will focus on improving the efficiency of advanced manufacturing.
The Smart Manufacturing Leadership Coalition (SMLC), based in Los Angeles, is receiving a federal award worth $70 million – establishing the ninth manufacturing hub awarded by the Obama Administration. Existing hubs have already developed next-generation semiconductors and lightweight metals for vehicles which greatly improve fuel efficiency.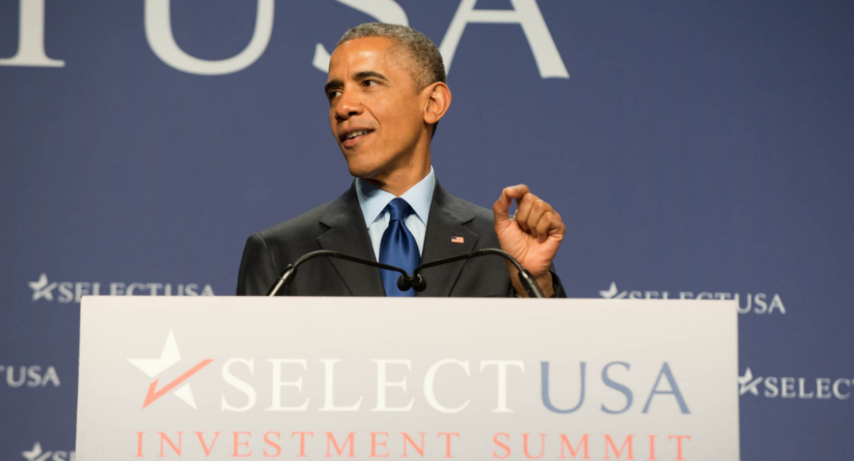 SMLC will also launch five regional manufacturing centers across the United States each focused on local technology transfer and workforce development.
According to a fact sheet by the White House, the new hub will "focus on innovations like smart sensors that can dramatically reduce energy expenses in advanced manufacturing, making our manufacturing sector strong today and positioning the United States to lead the manufacturing of tomorrow, helping sustain the resurgence of U.S. manufacturing currently underway."
Since February 2010 the US manufacturing sector has added over 800,000 jobs and "remains more competitive for jobs and investment today compared to recent decades."
UCLA Vice Provost of Information Technology Jim Davis will serve as the interim executive director of the institute.
Davis said: "Smart manufacturing is about the transformational use of information technology in manufacturing, improving efficiency on many fronts.
"We're making it easy to adopt new technologies and to innovate using an open-source, digital, smart-manufacturing platform and technology marketplace. This makes it possible for small, medium and large companies to take advantage of these technologies."
"Investment is always about the future," Obama said. "Since 2014, we've opened eight cutting-edge manufacturing hubs — public-private partnerships that specialize in game-changing technologies like 3-D printing, photonics, the next-generation textiles. And today, I'm proud to announce a ninth hub based in Los Angeles that will design smart sensors to make all types of manufacturing more efficient."
---
Video – Information Technology
Information Technology or IT refers to the development, maintenance, and use of computer networks, software, hardware, and systems.
---