Since its launch in October 2012, Portugal's Golden Visa Program has been a great source of income for the country.  It also helped fuel the growth in the real estate sector, particularly in Lisbon, Porto and the Algarve region. But will it continue to do so despite the novel Coronavirus?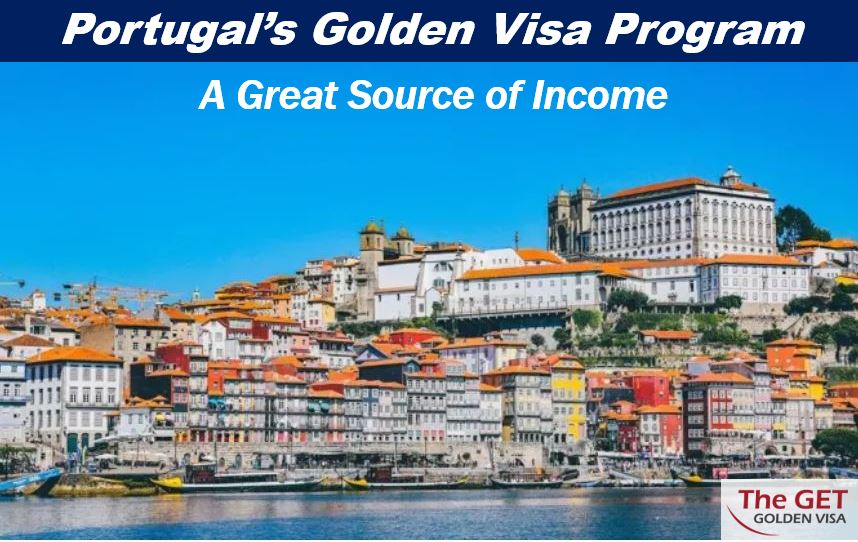 Impacting mobility negatively, Covid-19 caused many business activities to come to a halt. The real estate transactions slowed down as well.  The question remains as to when and how the real estate market in major cities around the world will recuperate. In between all this ambiguity, interest still remains strong for Portuguese real estate.  According to Knight Frank's analyses, Lisbon real estate will be one of the four prime real estate markets that will continue growing in 2020.  It is also predicted that the proposed changes to the Golden Visa Program in Portugal will possibly be postponed to a later date.  This means that investors will still be able to invest in real estate of Lisbon and Porto and get a European residence permit for their family.
Knight Frank Predicts That the Lisbon Property Market will Grow in 2020
Knight Frank's recent analysis focuses on 20 of the major residential real estate markets around the world. The report categorizes its forecasts in four groups:
Strong price growth: 5% or more growth,
Low price growth: up to 5% growth,
Low price fall: up to 5% fall,
Strong price fall: 5% or more fall.
The company also acknowledges the challenges of predicting anything during the current financial climate: "the scale of global economic uncertainty is unprecedented and thus putting an exact figure on forecasts is challenging".
According to the report of the Knight Frank's property specialists, there are "only four major prime residential markets set to see growth throughout the rest of 2020 as the impact of Covid-19 takes its toll on luxury residential property markets around the world". These four markets consist of Lisbon, Monaco, Vienna, and Shanghai.
The report lists Buenos Aires, Hong Kong, Mumbai, Singapore, and Vancouver under the "strong price fall" alert. While no market is expected to show more than 5% of growth, these five markets are forecasted to face a greater loss than 5% in value. Some cities that are expected to lose less than 5% of their market value are Berlin, Cape Town, Geneva, London, Los Angeles, Madrid, Melbourne, Miami, New York, Paris, and Sydney.
Lisbon Real Estate Manages to Stay on the Rise
When compared to the initial figures and predictions of 2020, all the cities involved have lost some margin of their growth rate. For instance, at Knight Frank's initial Prime Global Forecast for 2020, Paris led the chart with a forecasted growth of 7%. Miami and Berlin also expected 5% growth rates each. Geneva, following them, were assigned a rate of 4% growth. All these cities are now predicted to lose up to 5% of their real estate market value in the upgraded version of Knight Frank's report for 2020 real estate markets.
Global head of research at Knight Frank, Liam Bailey, states that "There were positive signs in several markets globally that prime prices would rise throughout 2020 but unsurprisingly, Covid-19 has put a halt to that. Of the 20 cities Knight Frank has analyzed, 16 of these will see prime price declines in 2020, with only a handful avoiding a fall into negative territory – either because of historic supply shortages or because transactions were able to continue during the lockdown and these measures are already being eased."
Changes to the Portugal Golden Visa Program may be Postponed
There is a couple of reasons why Lisbon real estate continues to perform well in this unusual period.  The Portuguese government made a quick response to the situation by postponing the proposed changes to its Golden Visa Program.  These changes would normally exclude Lisbon and Porto from the program's extent. This way, locals would not be pushed out of the major cities.  Also, foreign investment would be directed to areas that need it the most.  Thanks to this successful postponement, Lisbon continues to attract investors from around the globe despite the financial hiccup brought by the Covid-19.
Domestic figures within the Portuguese government also echo the same mindset. The president of the National Association of Real Estate Professionals (APEMIP), Luis Lima argues that "Nobody will emerge from this crisis unscathed and the country would really appreciate the millions of euros that it would receive" from the investments into Porto and Lisbon. Francisco Horta e Costa, the general manager of the Portuguese Delegation of International Property Consultants (CBRE) states that in this overwhelming period of financial stagnancy, Portugal Golden Visa Program would be "fundamental in helping the market recover following the pandemic."
Lisbon Continues Its Impressive Performance in 2021
In a recent report by The Get Golden Visa, the company suggests that most of the major real estate markets will rebound after Covid-19 in 2021.  This is not to say the current damage will not have left a toll.
According to Knight Frank's report, there will be only two cities that will perform a growth higher than 5%, and those cities are Lisbon and London. Therefore, it is safe to say that, in this ambiguous period, Lisbon real estate is still a clear winner.
The Get Golden Visa team is ready to help its investors with their investment search and application process for the Portugal Golden Visa Program. Established in 2014, the Get Golden Visa helps families from all around the world diversify their investments globally while obtaining additional residence permits or citizenship. You come in contact with our team from https://www.getgoldenvisa.com/ website.
---
Interesting related article: "What is a Visa?"