Visa – Definition and examples
The word visa may refer to a passport endorsement allowing the holder to enter or leave a country. It is also a type of debit or credit card that has the Visa symbol.
Visa (document or mark)
Tourist (Business)
When you enter a country, the immigration control officer will stamp the inside of your passport. This official stamp allows you to enter the country. The mark also has information regarding the length of your stay, i.e., how long you are allowed to remain in the country. In most cases, countries will grant people visas for up to three months at immigration control at airports, borders, or seaports.
In some cases, the traveler must get the necessary documentation ready in advance. To do this, they need to visit the nearest consular offices of their destination country.
The immigration officer may give you a document with your details on it and tell you to produce it when you leave the country. That is also called a visa. If you lose it, you will have to get another one, for which you will most likely need to pay a fee or fine.
Work
If you want to work legally in a foreign country you will need a work permit, unless your government has a waiver agreement with the other nation.
For example, citizens of the European Union (EU) members states can work in any EU country without having to apply for a special permit.
Some countries have several types of Work Visas. In the United Kingdom, for example, there are Tier 1, Tier 2, Tier 3, Tier 4, and Tier 5. There are the four types of Tier 1:
Investor.
Exceptional Talent.
Graduate Entrepreneur.
Entrepreneur.
There are several types of work permits in the USA too. An H-1B Visa, for example, is for highly-specialized professionals.
Student
If you want to study abroad, you will probably need a student visa, unless your government and your destination country have a waiver arrangement.
In most cases, you will be allowed to start your course as a tourist while your other application is being processed.
Other Types
There are many other types such as Ship Crew Transit, Domestic Employee, Religious Worker, Exchange Visitor, and Media/Journalist visas.
Your destination country expects you to:
Show that you have enough funds for your stay (except for work visas).
Submit your travel plans.
Pay all necessary fees.
Leave the country at the end of your term.
Debit or Credit Card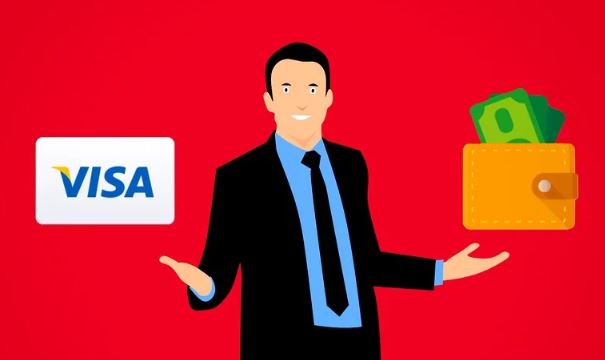 Visa cards are either debit, prepaid, or credit cards that people use to pay for things. Their card uses a network that belongs to Visa Inc.
Investopedia says the following regarding these types of cards:
"Visa cards are available to individual and business customers through a range of financial institution partnerships. Financial institutions can choose between a number of network service providers for transaction processing and card branding."
Visa Inc., with its headquarters in Foster City, California, USA, is a multinational financial services company. It facilitates the transfer of funds electronically across the world.
Doesn't Issue Cards
The company does not issue cards or set fees or interest rates for card users. It provides banks and other financial institutions with Visa-branded products. These institutions then offer prepaid, debit, or credit programs for their own customers.
Regarding the company's operations globally, Wikipedia says the following:
"Visa has operations across all six continents. Nearly all Visa transactions worldwide are processed through the company's directly-operated VisaNet at one of four secure data centers, located in Ashburn, Virginia; Highlands Ranch, Colorado; London, England; and Singapore."
Dee Hock founded BankAmericard in 1958, which later became Visa Inc. Hock was a bank official in Washington State at the time.