Lowering the EU in-or-out EU referendum to include 16 and 17-year olds has been rejected by MPs in a 303 to 253 vote. The House of Lords had proposed lowering the age, which experts said would have boosted the pro-EU vote. Younger Brits are significantly more pro-EU than their older counterparts.
UKIP, the anti-EU party, and Vote Leave, the campaign to persuade voters to say 'No', will be pleased with today's result.
The minimum voting age will remain at 18 years, as it is in national elections. Sixteen and seventeen year-olds voted in the Scottish Independence Referendum on 18 September 2014.
Labour and Scottish National Party (SNP) lawmakers criticised Conservative MPs, most of whom voted against the move.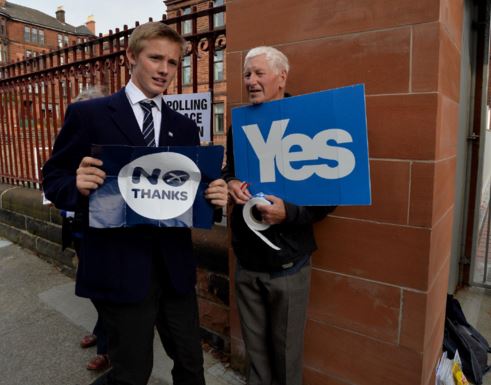 Sixteen and seventeen year-olds voted in last year's Scottish Independence Referendum.
Shadow Foreign Secretary, Hilary Benn, Labour MP for Leeds Central since 1999, said:
"It is wrong-headed and unfair for the Tories to deny young adults a say in the European referendum. Labour understands that this is about their future too and the rights they currently enjoy to live, work and study anywhere in the EU will be affected by the result."
---
---
"David Cameron should make sure the voices of 16 and 17-year olds are heard and not excluded from this once in a generation decision."
Stephen Gethins, SNP MP for North East Fife since May 2015, who is also the Party's European Affairs spokesperson, said:
"The SNP has always argued that the EU referendum should meet the gold standard set by Scotland's independence referendum, where 16 and 17 year olds were allowed to vote and participate in such an important democratic decision for the first time – and which was shown to be a fantastic success."
"It would have been completely appropriate for that model to have been repeated for the EU vote."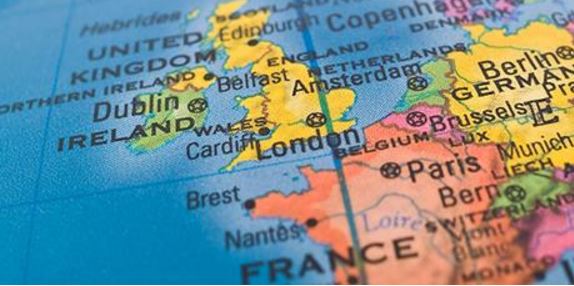 The United Kingdom European Union membership referendum is scheduled to be held before the end of 2017. Membership of the EU has been a controversial issue in the UK since the country joined the then European Economic Community in 1972. (Image: www.parliament.uk)
Ahead of today's result, the Electoral Reform Society posted the following online message to MPs:
"We are strongly urging them not to remove the right for 16 and 17-year-olds to have a say. Why? In addition to some of the well rehearsed arguments for votes at 16, such as the other rights and responsibilities gained at that age, the Society has long argued that lowering the voting age provides better democratic outcomes."
"Evidence from Scotland showed that 16 and 17-year-olds had a higher turnout rate (75%) than those aged 18 to 24 and even those aged 25 to 34. Academics have demonstrated that voting is habitual; one of the best predictors of non-voting is not having voted in the first election for which you were of age."
Robert Fletcher (17) wrote to Market Business News with the following comment:
"I am allowed to join Her Majesty's Armed Services at the age of 16. I currently pay income tax. But I am not allowed to vote on whether my country stays or leaves the European Union."
"I feel this is unjust, and exploits young adults under the age of 18, and offer two possible alternatives: 1. Don't allow people of my age to join the army and do not charge us income tax. 2. Allow us to vote."
Video – EU Referendum, how are the campaigns coming along?
Leave.EU has hired an American strategy team to help with their campaign calling for Britain's exit from the European Union. Sky News talks to Gerry Gunster, president of Gunster Godard, about the campaign.