Macy's Inc. forecast higher same-store sales growth this quarter. It's boosting online services and has reported higher than expected quarterly profit, with costs down.
The department store operator said that it expects same-store sales to grow by 1.8-2.8 percent in the fourth quarter, which is much higher than the 1.4 percent growth last year.
In a post-earnings call, Chief Financial Officer Karen Hoguet, said:
"It may be an understatement to say that we have our accelerator pedal pushed to the floor this holiday season,"
Macy's predicts that its new array of shopping features, including 'Buy Online Pickup in Store' facility, same-day delivery pilot projects and upgraded apps, will push sales this holiday season.
The company has been trying to directly compete with online retail giants such as Amazon.
One feature that is becoming more and more popular among consumers is picking up products from Macy's at stores after ordering them online, a service available at nearly all large Macy's and Bloomingdale's stores.
Same-store sales at the retail giant have slowed down or declined compared to a year before for 11 consecutive quarters now, excluding the second quarter.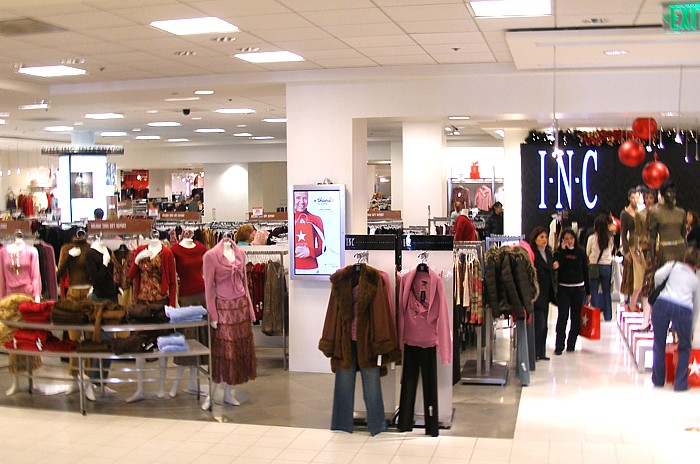 Macy's predicts that same-store sales growth will soar this holiday season. 
The company predicts fourth-quarter profit of $2.30 to $2.40 per share, which is well below what analysts had expected (in the region of $2.54).
Despite the US job market improving, and gas prices reducing consumer spending, wages have not increased enough for Americans to shop more.
Net sales dropped 1.6 percent to $6.2 billion. While net income increased by 23 percent to $217 million, or 61 cents per share (ahead of expectations of 50 cents per share).
Macy's shares gained 4.3 percent to $61.10 on the New York Stock Exchange on Wednesday.