Rich nations should make good on their pledges to deliver $10.2 billion to the Green Climate Fund (GCF), said Federal Minister for Climate Change, Pakistani senator from the Punjab, Mushahid Ullah Khan. GCF was set up in 2014 to help poor countries meet the costs of tackling climate change-induced disasters.
Mr. Khan said:
"It is a matter of serious concern for developing countries that the rich countries have contributed so far only 42 per cent of the $10.2 billion."
According ta o GCF analysis published on 30 April, the United States is overdue on $1.5 billion, Canada $130 million and Japan $750 million.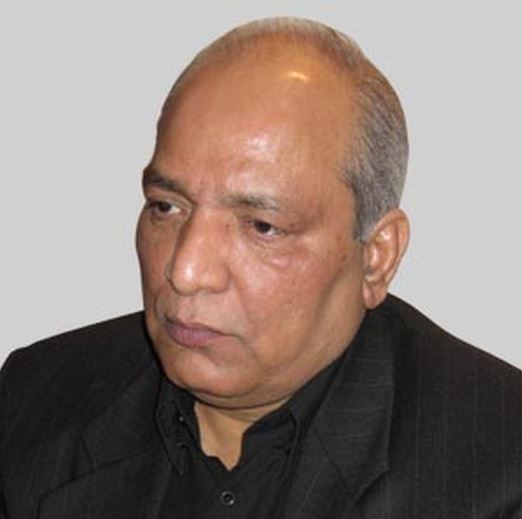 If the rich nations don't pay up, the GCF cannot release funds, says Mr. Khan.
Mr. Khan warned that the GCF would not be able to commence work as planned because leading financial backers, including Australia, Canada and the US, had not provided pledged funds.
Mr. Khan added:
"This means the GCF will have to hold back plans to back green energy projects in developing countries, including Pakistan, ahead of this year's UN-led global climate summit to be held in Paris in December this year to agree on a global climate deal aimed at putting a cap on carbon emissions to keep global emission's rise to two degrees Celsius above pre-industrial levels."
Without the required financial resources, developing nations will not be able to fight the negative impacts of climate change, protect their economies or their people.
"Therefore, rich nations, including Austria, Canada, Denmark, France, Germany, Japan, US and UK, should honour their combined $10.2 billion financial pledges as early as possible, which they made during the last year's UN-led donor conference," he insisted.
GCF cannot yet allocate resources 
According to the GCF, $4 billion equivalent in contributions have been signed as of 30 April 2015. It is only authorized to allocate resources once 50% or more of the total amount pledged has been made available, i.e. $4.7 billion.
The GCF wrote on 30 April:
"Contributing governments agreed to this threshold and set today's deadline in order to enable the Fund to begin the critical phase of allocating resources to low‐emission and climate‐resilient projects and programmes in developing countries before the 21st Conference of the Parties to the UN Framework Convention on Climate Change (UNFCCC) in Paris."
GCF's Executive Director, Héla Cheikhrouhou, said:
"The Green Climate Fund is grateful to all governments who have been able to conclude their contribution agreements on time."
"We now call upon all other governments to urgently finalize their agreements to ensure the Fund can start allocating its resources as planned."
The contributions signed since GCF's Pledging Conference in Berlin in November 2014, in part or full, are from the following nations: the UK, Switzerland, Sweden, Poland, Panama, Norway, New Zealand, the Netherlands, Luxembourg, Lichtenstein, Latvia, Iceland, Germany, France, Denmark, Czech Republic, Chile, Belgium and Austria.
Ms. Cheikhrouhou said:
"GCF is a key indicator for new climate finance resources, making them visible and possible to track. This is a test for governments to deliver on their vision to establish GCF as the primary global investment vehicle on climate finance under the UNFCCC."
"Climate finance and the Green Climate Fund are a decisive building block of the Paris universal climate agreement," emphasized Ms. Cheikhrouhou, adding that "the success of the Fund is an incentive for the outcome of the Paris agreement."