Some of China's major infrastructure projects are threatened by climate change, says head of the Meteorological Administration Zheng Guoguang, who added that his country's average temperature is rising more rapidly than elsewhere in the world.
Infrastructure refers to major structures without which an economy cannot function, such as roads & railway networks, bridges, tunnels, power generation and distribution, etc.
In an interview with Study Times, Mr. Guoguang linked the recent higher incidences of climate-related disasters such as heatwaves, droughts, typhoons and floods with climate change.
Weather-related catastrophic events could seriously undermine major projects, he said, including the high-altitude Qinghai–Tibet railway and the Three Gorges Dam, the world's largest power station in terms of installed capacity.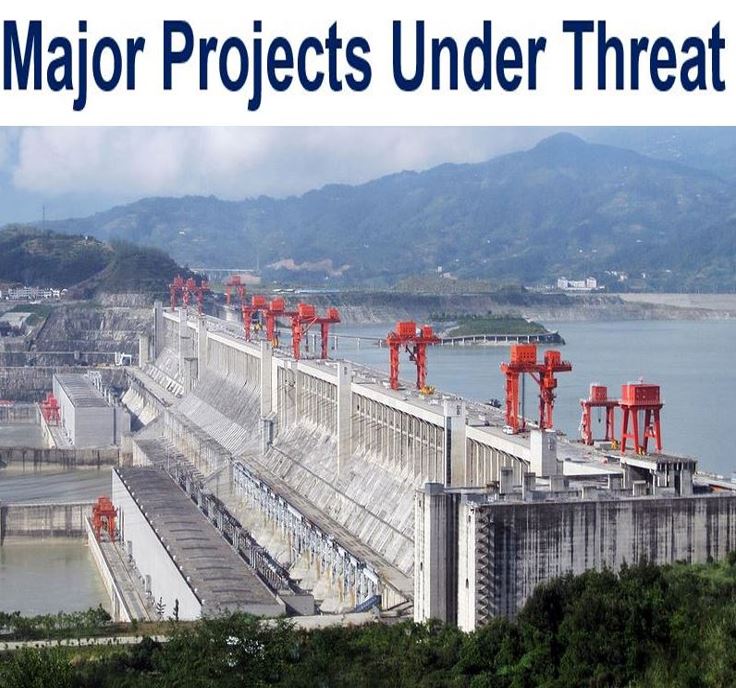 Major infrastructure projects, including the Three Gorges Dam (above), are under threat because of climate change. (Image: Wikipedia)
Global warming affects safety of major projects
Mr. Guoguang said:
"Against the backdrop of the global warming, the risks faced by our large engineering projects have risen."
"Global warming affects the safety and stability of these major projects, as well as their operations and economic effectiveness, technological standards and engineering methods."
---
---
Mr. Guoguang said his country's rate of warming was occurring more rapidly than the worldwide average, with northern China's temperatures rising faster than in southern areas of the country. He added that winters were warming at a faster rate than summers.
Over the last 100 years, the hottest decade in China has been the first one of this century, he said.
Trying to address climate change
For China to be able to achieve long-term, sustainable growth, it must address the climate change problem, something it is currently trying to do. "Climate change is a lever which can push our country's economic transformation," Mr. Guoguang added.
Chinese citizens, especially in its larger cities, are suffering serious health problems due to atmospheric pollution, caused partly by coal burning. Approximately sixty percent of the country's carbon dioxide emissions come from coal.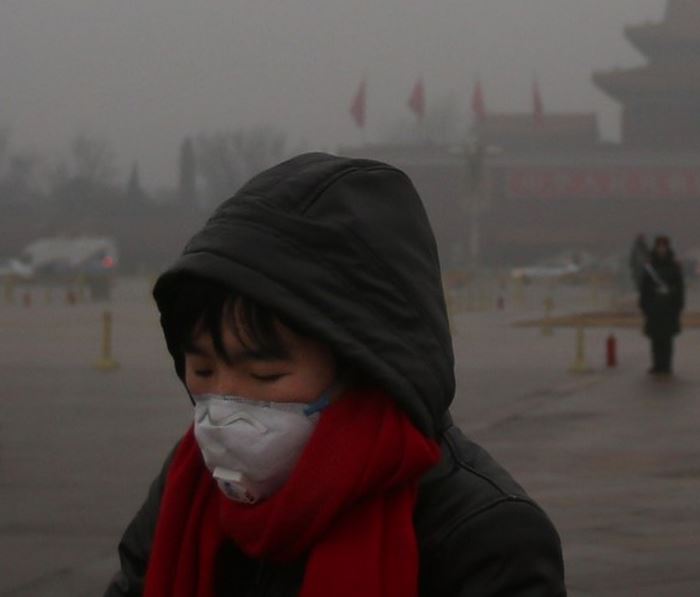 There is a serious pollution problem in many Chinese cities.
China emits more greenhouse gases than the United States, in fact, more than any other country in the world. According to its government, it is currently trying to move to using less-polluting natural gas and renewable energy.
China and the United States announced jointly in 2014 that they were aiming for a peak in fast-rising emissions for 2020.
Authorities worried about pollution reporting
While wanting to seem to be open regarding its massive pollution problem, Chinese authorities are very sensitive and worried about journalists reporting on the subject.
In March this year, an online documentary by well-known journalist Chai Jing revealing the devastating human cost of pollution in China triggered a strong response from censors, who rapidly stopped every Chinese website from broadcasting the video.
However, two hundred million Chinese shocked citizens watched the footage before it was taken out.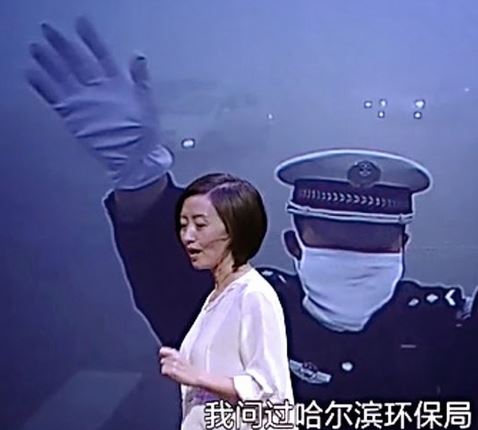 Chai Jing's documentary was available in Chinese websites for six days before it was taken down. During that time 200 million citizens watched it.
The documentary – Under the Dome – spread like wildfire on the Internet, sparking severe criticism of the Chinese government across the nation.
In the documentary, Ms. Jing highlighted people most at risk and worst affected by the country's toxic pollutants. She showed how villagers in Shaanxi province, whose environment was choked by smoke from nearby coal plants, were affected. A six-year-old girl was shown saying she had never seen a blue sky.
The documentary showed several factories breaking the law, while authoritative figures spoke openly, confessing that rules were commonly ignored.