Unless Chancellor George Osborne takes dramatic steps to reform the tax regime for offshore drilling, about six billion barrels of North Sea oil reserves worth more than £200 billion will be ditched, Scottish billionaire oil expert Sir Ian Wood has warned.
Crude oil prices have fallen by over 60% since their peak in June 2014, which have resulted in a massive U-turn in oil & gas companies' plans for oil exploration across the planet, including the North Sea, which is experiencing thousands of job losses each week.
If Mr. Osborne does not find a way of incentivizing offshore oil drilling in the North Sea, about one third of all the estimated oil that remains under the seabed will be abandoned by the industry, because at current crude prices working on them would be unprofitable.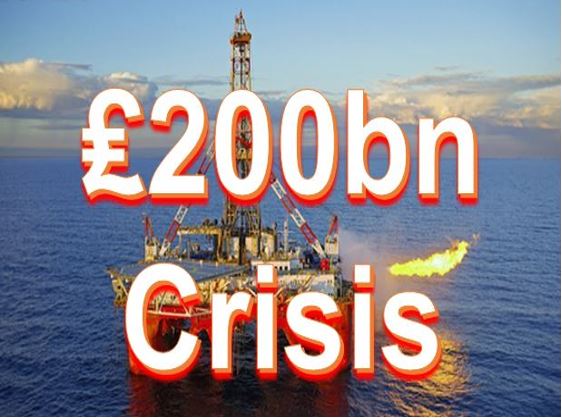 At current crude prices, about one third of North Sea oil reserves could not be extracted profitably.
In an interview with the Sunday Telegraph, Sir Ian said:
"The danger is that if we lose momentum now and lose recourses and assets, and don't get the fiscal regime fit for a quite highly mature area, we will come down to 10-11 billion (in oil reserves). That's a huge economic loss and jobs loss for the UK."
Sir Ian estimated in a report to the UK Government last year that more than 16 billion barrels of crude could still be extracted from the North Sea. However, his estimate was made when crude oil prices were considerably higher.
Since then, with Brent Crude prices likely to hover around $50 per barrel this year, Sir Ian, who founded Wood Group, one of the country's biggest oil & gas engineering firms, now believes that under the UK's current tax regime, one third of the North Sea's estimated reserves will be decommissioned, which would mean the loss of more than £200 billion in revenue and investment and hundreds of thousands of jobs.
Mr. Osborne must do something
Mr. Osborne is under growing pressure in a general election year to come up with a package of tax cuts and incentives when he presents the current government's final budget in March. Unions and the industry are urging him to deliver a series of plans for directly funding exploration work.
The North Sea oil industry, which is mainly centered around Aberdeen in the North East of Scotland, directly supports approximately 450,000 jobs and is probably indirectly responsible for more than double that number.
BP's CEO, Bob Dudley, warned that about one third of all North Sea oil fields currently in operation are likely to become economically unviable at current crude prices. He said the North Sea decline is inevitable, and that BP and other firms working in the area are going to have to "reset for the next several years."
Employers and unions say the future of the North Sea oil industry depends on the actions of one person – Chancellor George Osborne.
Osborne considering emergency tax cut
Mr. Osborne said in January that he was considering an emergency tax cut to protect North Sea oil investments and jobs. As part of a March Budget program to assist oil producers and explorers, he will probably cut taxes and introduce incentives.
Mr. Osborne said:
"I don't want to pre-empt the Budget but I can see that it may well involve further reducing the burden of tax on investment in the North Sea."
Robin Allan, chairman of Brindex, the UK's independent explorers' association, warned in December that the UK oil industry was "close to collapse." He said there is a "huge crisis" in the country's oil industry. Since his warning, crude prices have fallen further.
Mr. Allan said:
"This has happened before, and the industry adapts, but the adaptation is one of slashing people, slashing projects and reducing costs wherever possible, and that's painful for our staff, painful for companies and painful for the country."
"It's close to collapse. In terms of new investments – there will be none, everyone is retreating, people are being laid off at most companies this week and in the coming weeks. Budgets for 2015 are being cut by everyone."
Over the past 15 years, oil production in the North Sea has declined considerably. In 2014, 1.2 million barrels of oil were produced each day, which was 75% lower than in 1999. At $100 or more per barrel, oil exploration was profitable and all bets were on rising production in the area. However, since the price crash, the future for the industry in the region looks bleak.