The flotation of Medibank, Australia's biggest private health insurance company, will earn the Government $5.679 billion. Finance Minister Mathias Cormann said the proceeds will be invested in infrastructure, as had been promised.
According to Senator Cormann, the proceeds exceeded expectations and will be channeled through the asset recycling fund to be spent on infrastructure projects that will create more jobs.
The fund was created to help states and territories sell off public assets and use the proceeds for additional infrastructure expenditure.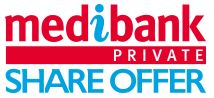 Medibank's IPO (initial public offering) comes ahead of other privatizations being considered, including the Royal Australian Mint and Registry Services, Defence Housing Australia, and Australian Hearing.
In a press conference on Sunday, Mr. Cormann said:
"It's obviously a win for Australia because Australian taxpayers have been able to release the capital that was tied up in Medibank and we are in a position now to re-invest that in productivity enhancing infrastructure."
The Senator said the IPO was the result of a well-prepared sales process of a good business. "(Medibank Private) is the largest private health insurance business in Australia covering 3.8 million Australians, and so there is lots of opportunity," he said.
---
---
Mr. Cormann believes that as a private entity, Medibank Private will perform even better than it did in public ownership. "Principally because they will be more flexible in pursuing opportunities into the future, there will be better access to capital markets and they will have opportunities to perform and to do the best they can without having the restrictions of Government ownership imposed on them," he added.
A final share price has been set by the Government at $2.15 for institutional and $2 for retail investors. Retail investors are individuals who use their own money to trade in securities, rather than other people's or organizations'.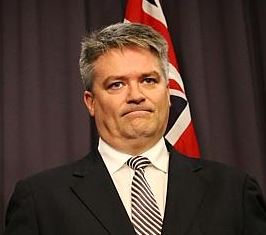 Senator Cormann believes Medibank will operate more successfully as a private entity.
Given the strong public demand for Medibank shares, Mr. Cormann said he felt it was right to allocate 60% to mums and dads across the country to ensure they could appropriately share in the future of the company.
Medibank Private's debut will occur on the Australian Securities Exchange at 12 o'clock on Tuesday, with the MPL ticker code.
A stake in Medibank Private will be kept by the Australian Government. Employees also have been allocated shares worth at least $2000 each.
Video – Medibank Private: Fundamentals & forecasts
In this Finance News Network video, Shane Oliver of AMP and James Gerrish of Shaw Stockbroking highlight the fundamentals and forecasts for Medibank Private ahead of its initial public offering.