Mercedes Benz believes that its self-driving sedan concept car, the F 015 Luxury in Motion, is a vehicle that showcases what premium cars might look like in the future when people do not have to drive them.
The German automaker premiered the design at the Consumer Electronics Show in Las Vegas earlier this year.
Mercedes Benz said that the role of the car completely changes once it becomes autonomous.
The driverless Mercedes Benz F 015 in San Francisco at night.
"The car's role is evolving from merely a means of transport towards that of a comfortable retreat, too. Drivers can choose at any time whether they wish to drive themselves, with support of intelligent systems or whether the car is to take them to their destination in autonomous mode."
With the freedom of not having to worry about steering, accelerating and braking the car acquires a completely new quality.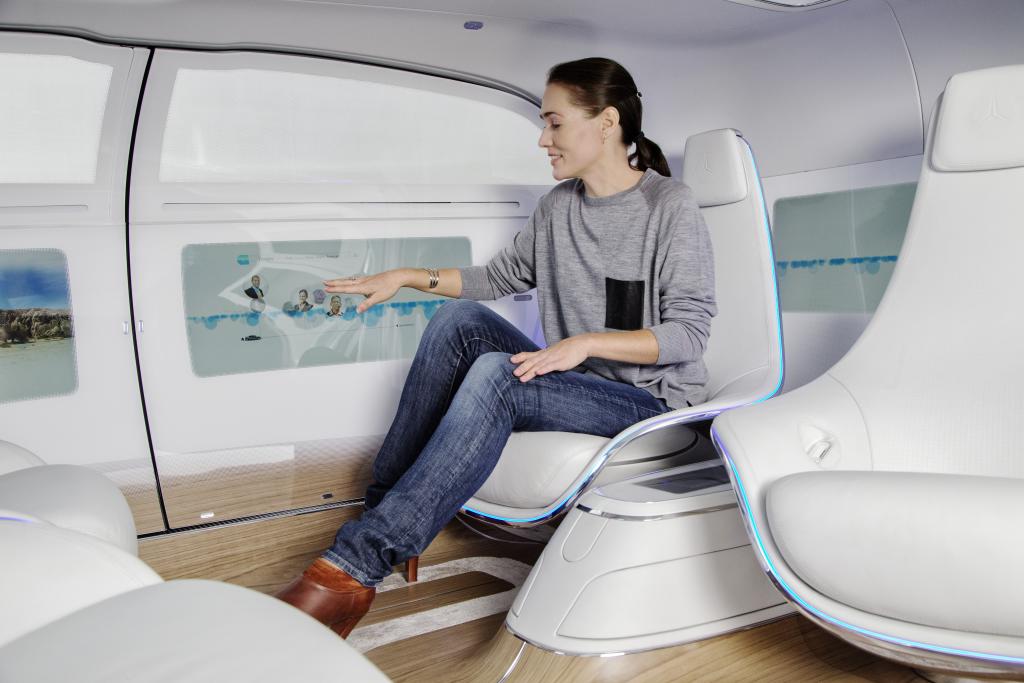 The F 015 features six high-resolution displays in the interior, dashboard, back and sides of the car.
Passengers are able to interact with the vehicle through eye-tracking, gesture control or touching the screens.
"They get information about the environment, use the entertainment system, make video calls or bring virtual worlds into the car."
But there is one feature that stands out and that is the variable seating system. The car has four rotating lounge chairs inside it so that passengers can easily talk to each other and enjoy the "mobile living space" while traveling.
"Through the face-to-face configuration all passengers are able to communicate with each other and enjoy the mobile living space while being driven."
The F 015 also comes with high-resolution sensor technology that continuously scans the surroundings of the vehicle for efficient communication and interaction "between the vehicle, the passengers and the world outside".
"This 'extended sense' enables the vehicle to keep tabs on its surroundings at all times."
Mercedes Benz added:
"The interactive LED fields at the front and rear and the high-precision laser system informs the driver of specific traffic conditions at an early stage. For instance, the F 015 is able to project a virtual crosswalk onto the road surface which lets the pedestrian know the road is clear. The F 015 becomes a reliable and intelligent partner in road traffic."
Video of the F 015 Luxury in Motion
---