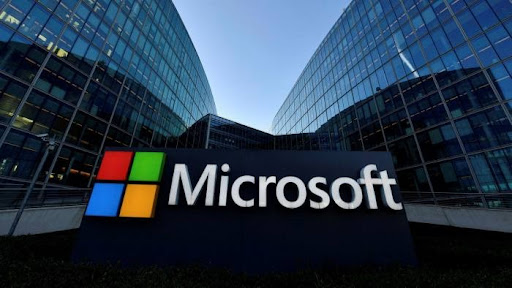 Microsoft will acquire Activision Blizzard for $95.00 per share in a deal that is worth a total of $68.7 billion. The acquisition is Microsoft's largest transaction ever. Xbox owner Microsoft is now taking over the publisher behind Call of Duty, Crash Bandicoot, World of Warcraft, and Overwatch.
Key Facts
Microsoft's all-cash transaction acquisition of Activision Blizzard makes Microsoft the third-largest gaming company behind

Tencent

and

Sony.

"Gaming is the most dynamic and exciting category in entertainment across all platforms today and will play a key role in the development of metaverse platforms," said Satya Nadella, Chairman and CEO, Microsoft.

Microsoft

expects the

Activision Blizzard

deal "to close in the fiscal year 2023."

Metaverse developments have become key priorities for the major players in the tech domain.
The Microsoft Metaverse
If Facebook was under the impression that it was going to take the crown as the metaverse leader, it should have had a conversation with Microsoft first. 
"2022 will be a race to build the best metaverse. The metaverse is a virtual space where people can interact through avatars that represent their real-world selves. It's sold as an alternate reality where people get a second chance to be anything or anyone and be the heroes of their own stories. Microsoft wants to be the leader in this new and quickly growing digital area that may become the future where most human interaction is played out", said Anthony Buonaspina, CEO and Founder of LI Tech Advisors.
The gaming industry has long established itself as one of the best digital platforms in the world. Microsoft discovered that the best way to establish itself as a major player in the gaming industry is to purchase a gaming company that has already figured out how to get users to join this virtual world. By purchasing Activision Blizzard, Microsoft is placing itself in a prime position to gain a competitive edge in this new digital arena.
Here is what Buonaspina said about the deal:
This is going to be a very big business. Besides the monthly subscription cost, there are also the optional upgrades that users can purchase. For example, there are millions of users that spend countless hours playing World of Warcraft, which is one of Activision's best-known games.  I know firsthand how expensive this game can get and how many hours are needed to invest in order to have your avatar move up in the ranks.  One of my family members, after spending countless hours getting a high ranking for their avatar, sold it to someone else for thousands of dollars. This is a whole new world and Microsoft is seeing the dollar signs through the virtual trees.   
The Microsoft acquisition of Activision Blizzard gives it access to huge gaming communities. The metaverse is on a mission to unify communities through various areas (some of which Microsoft has already invested in). A gamer's online personality and content can be used across Microsoft's extensive games catalog.
Said Joe Cannata, Owner of Techsperts, LLC, "We are currently in another tech revolution and, by most accounts, Microsoft remains on the bleeding edge. Acquiring Activision and investing in the metaverse seems to be a natural continuation of that path. We currently recommend Microsoft 365 and other Microsoft products to our clients and I take comfort knowing that Microsoft is not resting on its laurels. I'm confident that Microsoft will continue to be a market leader in our space as well as the metaverse, which in my opinion, will all soon tie together."
Can Microsoft Clean Up Activision?
Microsoft caught the world by surprise by purchasing publisher and developer Activision Blizzard in the largest acquisition deal in video game history. This purchase resulted in a variety of questions, including one very important one: Why did Microsoft purchase Activision Blizzard given the recent claims of employee abuse and harassment and the numerous lawsuits that an investigation has resulted in?
Activision Blizzard is one of the most successful and well-known gaming companies in the world and it is known for developing some of the most beloved and influential games, including World of Warcraft, Diablo, Call of Duty, Starcraft, and Overwatch. Said Kenny Riley, Technical Director of Velocity IT: 
Microsoft has been putting a heavy focus on gaming in the last few years with heavy integration of Xbox into the Windows operating system. Considering the ongoing sexual harassment issues that have plagued Activision Blizzard over the last year, the acquisition makes total sense for Microsoft as they look to take complete control over the gaming market.
Activision Blizzard's legacy has forever been changed, and as we wait to see what will happen after Microsoft's acquisition, we will discover just how much the gaming industry will be changed. 
Is Microsoft Now in the Driver's Seat?
Microsoft's purchase of Activision Blizzard, its brands, games, and communities is putting Microsoft at the forefront for the future of Web3 and the incredible opportunities the metaverse offers. 
"Microsoft is looking to leverage the massive following of Activision to propel itself forward in the gaming and metaverse industry. Activision's following of consumers is massive due to its success in games such as Call of Duty and Skylanders. Currently, the Metaverse is growing in popularity within the consumer market", said Nick Martin, Director of Managed Services at Mainstreet IT Solutions.
Here is what Martin said about the deal:
Microsoft is an expert at taking consumer market items, revamping them for business, then making that profit through its business offerings. Microsoft reportedly wants to grow its metaverse capabilities through Microsoft Teams and other various platforms like Dynamics 365. The Activision deal is all about leveraging into the market and building off the back of a company that is successful. It's a strategy Microsoft has used in the past, such as the Groove Networks purchase in 2005, to further develop an application that everyone now knows as OneDrive.
This is a major deal for the consumer side of the business and Microsoft acquiring Activision Blizzard really ramps up the metaverse arms race. 
---
You may be interested in: What's Facebook Meta?!