More aggressive greenhouse gas emission cuts will probably be needed, says the Committee on Climate Change, the UK Government's global warming adviser, following the accord agreed at the United Nations Climate Change Conference (COP 21), which took place in Paris last month.
While not openly urging the Government to alter its current five-yearly carbon budgets in response to the Paris deal, the Committee said existing plans to reduce emissions should be implemented and ministers must 'urgently' find ways to promote technology that can capture emissions from power stations and store them underground.
A £1 billion contest for a carbon capture and storage in 2015 was abruptly scrapped.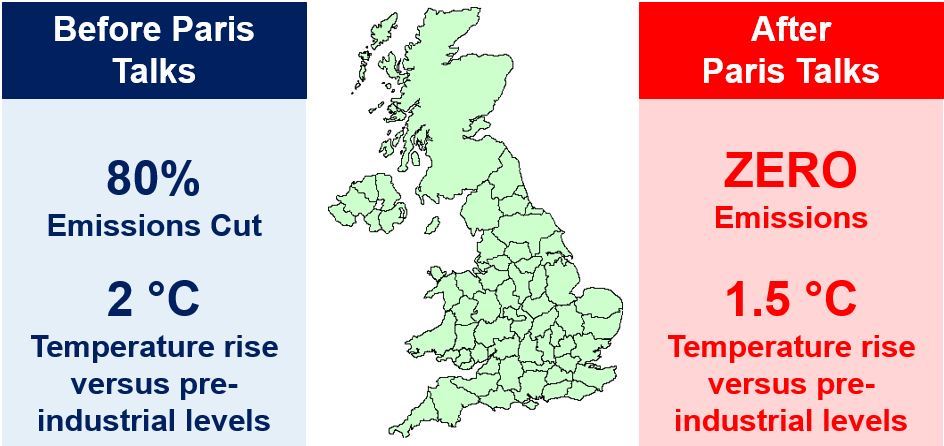 The UK targets before the Paris talks (left) and after (right). Emissions and temperature targets changed.
Environmental groups not happy
Environmental groups were amazed at the Committee's response, which they described as disappointing. Friends of the Earth, an environmental campaign charity which says that the whole point of climate targets is to keep global temperature rises to 1.5 °C, reacted with dismay.
Friends of the Earth's CEO Craig Bennett said:
"This is desperately disappointing advice from the government's climate advisor. Last month the international community agreed to 'pursue efforts' to keep global temperature rises to 1.5 °C – the Committee on Climate Change should have provided comprehensive advice and guidance on what measures the UK needs to take to help achieve this."
---
---
"The positivity and back slapping of Paris will fade very soon, unless our official advisory and regulatory bodies realise what governments signed up to in December – and work out what it means for action back home."
The UK's 2008 Climate Change Act was one of the first of its kind globally. Under that Act, the Committee recommends that the government set up successive, legally binding budgets for the amount of greenhouse gases that can be emitted over a period of five years.
Paris talks changed temperature and emissions targets

The aim of the budgets is to eventually meet the Act's target of an 80% reduction in greenhouse emissions by 2050 compared to levels recorded in 1990. The British Parliament has already approved four of them. The fourth budget covers the 2023 to 2027 period.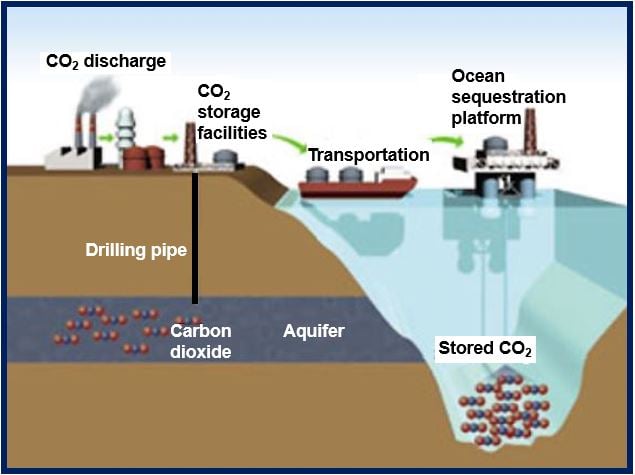 Carbon capture and storage (CCS) is the process of capturing waste CO2 from large point sources, such as fossil fuel power plants, transporting it to a storage site, and depositing it where it cannot enter the atmosphere, normally an underground geological formation. (Image: webberenergyblog)
Before the Paris climate summit, countries across the world had agreed to find ways to limit the global temperature rise to no more than 2 °C by 2050 compared to pre-industrial levels. The Act aimed to make sure that Britain's contribution was meaningful and at the same time fair.
However, during the Paris climate summit, almost 200 countries agreed to try to reduce the 2 °C limit to 1.5 °C, and for countries to reach net zero emissions by 2050.
In a letter to Amber Rudd MP, Secretary of State for Energy and Climate Change, the Committee wrote:
"The Paris Agreement is the first truly global effort to reduce emissions. It lays the foundations for increasing international action, making it clearer than ever that UK effort will happen alongside efforts across the world."
"Significantly, the Agreement aims to hold the increase in global temperature to well below 2 °C above pre-industrial levels, to pursue efforts to limit it to 1.5 °C and reach net zero global emissions of greenhouse gases in the second half of the century."
"This is more ambitious than the basis of the UK's statutory target for 2050, which was a global path to hold the temperature rise close to 2 °C."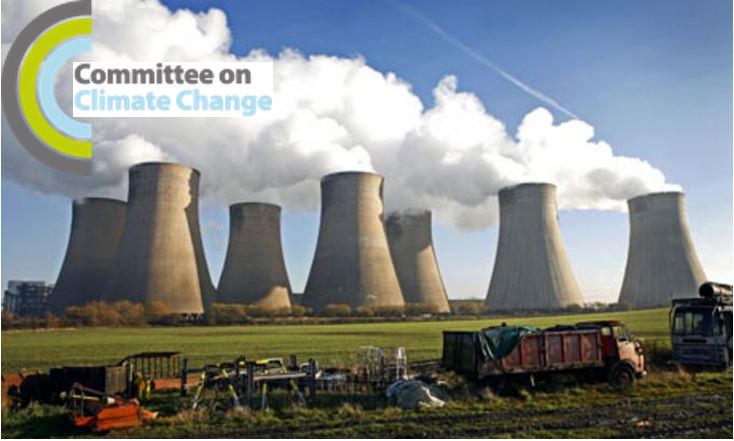 The members of the Committee on Climate Change are: Rt. Hon John Gummer, Lord Deben (Chairman), Professor Samuel Fankhauser, Professor Sir Brian Hoskins, Paul Johnson, Professor Dame Julia King, Professor Lord Krebs, and Professor Jim Skea.
5th carbon budget likely needs tightening
The Committee said this raises the question of whether the 5th carbon budget, which aims for a 57% reduction in greenhouse gas emissions by 2030, might need to be more ambitious.
Regarding this, the Committee wrote:
"Our judgment is that our existing recommendation is sufficient at this time, although a tighter budget may be needed in future."
Following the Paris agreement, nations can raise their current climate commitments. However, the Committee pointed out that Britain's existing targets go well beyond its probable obligations under EU-wide emissions plans.
It added that the UK will be well placed if the EU decides to pursue a more ambitious target.
The Committee advises the Government to regard its fifth carbon budget as the minimum level required from the five-year period from 2028 to 2033.
The Committee wrote:
"We therefore repeat the recommendation from our November 2015 advice that the 5th carbon budget be legislated at 1,765 MtCO2e. The Government should aim to achieve it through domestic effort, without banking or borrowing from other carbon budgets."
"As required by the Climate Change Act, we would advise on any change required to this and other existing targets if a significant change in circumstances occurs."
The Committee, which is chaired by Conservative peer Lord Deben, reiterated its calls for measures to increase low carbon electricity generation, put extra effort into greener heating for buildings, and support electric cars.
More needs to be done to support carbon capture and storage systems following the cancellation in November 2015 of £1bn in funding for such technology.
Without carbon capture and storage, the Committee says its estimates, which agree with those made by other organisations, suggest that meeting the 2050 target would cost twice as much.
UK must do more on carbon capture and storage
Writing in the journal World Coal, Jonathan Rowland quoted Professor Stuart Hazeldine, Director of the Scottish CCS (carbon capture and storage), who is also Professor of CCS at the University of Edinburgh.
Prof. Hazeldine was critical of the British government's climate change credentials, saying that the country needed to do a great deal more on UK electricity and UK low-carbon industry.
Prof. Hazeldine said:
"But this government is doing a lot less. There is no sign yet that facts, unbiased scientific evidence and rationality are regarded as more important than lobbying by corporations and colleagues wishing to take the UK back to the 1960s energy mix."
"It's a choice between spending £40 per household in 2016 or spending £200 per household each year from 2050."
According to Scottish CCS, delaying CCS development for at least ten years will not only make meeting carbon targets much more difficult and expensive, the UK will also lose the chance to benefit commercially because it won't be a CCS tech leader any more.
Video – What is carbon capture and storage (CCS)?
This video by the British Geological Survey explains what carbon capture and storage is. CCS could play a vital part in reducing climate change, as well as opening several commercial opportunities.