For the first time in almost 15 years The Nasdaq Composite closed above the 5,000 mark – the highest level its been at since before the dot-com bubble burst. Bubbles occur when asset prices rise far above their intrinsic value, and then plummet ('burst').
Nasdaq gained 40 points on Monday, a 0.9% surge.
Other major US indexes climbed too. The Dow increased by 0.9% and the S&P 500 rose 0.6%.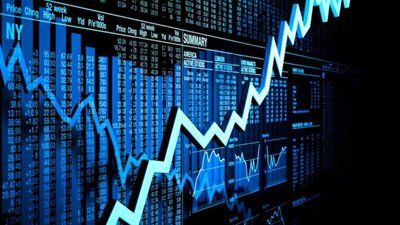 Stocks in the US market have performed well thanks to strong corporate earnings results, a strong and recovering economy, and easy monetary policy. Easy monetary policy, in this context, means low interest rates.
This is only the second time in history that the Nasdaq has closed above the 5,000 level. The first time it reached this level Google wasn't public and Facebook CEO Mark Zuckerberg was a fifteen year old high school student.
Some of biggest gainers in the Nasdaq 100 since 2000 include Monster Beverage, Apple, Keurig Green Mountiain, and Tractor Supply Company, to name a few.
The Nasdaq index is home to some of the United States's most prominent and well-known tech firms.
Tech companies have experiences significant growth over the past couple of years and investor interest in the segment is only expected to increase.
Apple, Netflix, Google, Amazon, and Facebook all climbing up
This year alone Apple stock has soared by 17%. Its topped a $700 billion market, posted the best quarterly profit in history, and reported a record number of iPhone sales.
Another company that has seen a notable increase this year is Netflix. Shares of the video-streaming service have climbed 39% to $475 per share this year, as it posted more new subscribers than expected in the fourth quarter.
Amazon, which many investors were questioning the profitability of, posted very strong fourth quarter profit, and its shares have risen by 22% year-to-date.
Google and Facebook have also risen by 6% and 1% respectively.
All in all the tech industry seems to be looking prosperous and investors have caught wind of that.