A Nestle living wage commitment has been made by the Swiss food giant to its British and Irish employees, i.e. it will make sure all its workers and those work for its contractors earn enough to cover basic living costs. The Swiss multinational says it already pays its British and Irish 8,000 employees, including those who work in its sister companies Nestle Purina Petcare, Nestle Waters, Nestle Professional, and Nestle Nutrition, a living wage.
A sister company is a subsidiary of the same parent company.
Fiona Kendrick, Nestle UK & Ireland Chairman and CEO, said:
"We are proud to be the first mainstream manufacturer in the UK to become a Living Wage employer and see this as an opportunity to be a positive influence in our sector."
"As a major UK employer, we know that this is the right thing to do. Not only does it benefit our employees but also the communities they live and work in."
A significant milestone
Rhys Moore, Director of the Living Wage Foundation described Nestle's accreditation as a Living Wage employer as a major milestone in the drive to address in-work poverty. It is the first Fast Moving Consumer Goods (FMCG) company to become part of the Living Wage movement.
The Living Wage movement aims to make sure that every worker is paid enough to cover the basic costs of living.
Mr. Moore said:
"We hope that the leadership they have shown will encourage others in this industry to follow suit and improve conditions for those at the lowest end of the pay scale and sub-contracted staff."
"We are aware that Nestle is going above and beyond the basic requirements of becoming an accredited employer, and is extending their commitment to graduate, internship and school leaver programs. This is fantastic news, demonstrating that businesses who can, should do more wherever possible."
The Swiss food giant has been working together with trade unions USDAW, GMB and Unite towards achieving accreditation status and thanked them for their full support throughout the process.
Living wage for contractor employees
The company says it is now working closely with its contractors to make sure their staff who work across Nestle sites will also receive a UK Living Wage by the end of 2017.
The Nestle living wage commitment also applies to its Fast Start school leaver and graduate internship programs, as part of the Nestle Youth Employment Initiative, the company added.
Nestle UK, which is based in York, says the Archbishop of York, who announced the findings of the Living Wage Commission report last week, welcomed the food company's commitment.
The Archbishop of York, Dr John Sentamu said:
"I'd like to commend Nestle for its voluntary commitment to take up the living wage for its employees. This is a very encouraging step and it is my hope that other organizations will follow their lead. The emerging recovery means that thousands more businesses are now able to pay a Living Wage to all of their staff – those that can afford to do this should be encouraged to do it without delay."
"We must seize this opportunity to end income inequality that has left many people in work living in poverty and strive for fairer pay for all".
In-work poverty in the UK
According to the latest report of the Living Wage Commission, in-work people will carry on relying on loans they cannot afford and food banks unless the Government commits to helping increase wages.
In the UK today, there are 5.2 million people earning less than the Living Wage, and most people living in poverty are in working households, the Commission wrote.
It says companies should pay a minimum of £8.80 per hour ($15) in London and £7.65 ($13) in the rest of the country – the amount it says is required to make sure employees have a socially acceptable quality of life.
The current minimum wage in the UK is £6.31 ($10.74) per hour.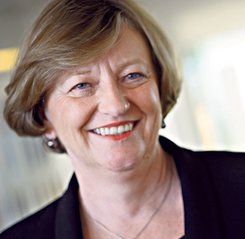 Living Wage Commission chairman, Rev. John Sentamu said:
"Working and still living in poverty is a national scandal. For the first time, the majority of people in poverty in the UK are now in working households."
"The campaign for a Living Wage has been a beacon of hope for the millions of workers on low wages struggling to make ends meet. If the Government now commits to making this hope a reality, we can take a major step towards ending the strain on all of our consciences. Low wages equals living in poverty."
The Commission suggests that raising taxes and reducing in-work benefits in private companies could be used to lift the salaries of about half-a-million workers employed in the public sector.
The Commission does not recommend a compulsory Living Wage, because a higher wage bill for some firms in a number of sectors, such as retail and hospitality, is not affordable. It adds that a living wage for the lowest-paid employees can lead to:
lower staff turnover and,
Nestlé S.A., based in Vevey, Switzerland, operates in more than 194 countries and employs 333,000 workers worldwide. Its product lines include snacks, pet food, performance and healthcare nutrition, coffee, tea, dairy products, confectionery, baby food, bottled water, frozen food and breakfast cereals.