Thomson Reuters' new blockbuster drugs forecast for 2014 includes three potentially best-selling treatments that entered the market in 2014 and are predicted to bring in more than $1 billion in sales through 2019.
A blockbuster is a product that sells very well. We use the term in the pharmaceutical and movie industries. When a book sells well it is a bestseller, while an extremely popular pop song is a hit.
The report – Drugs to Watch 2014 – utilized Cortellis Competitive Intelligence, the drug industry's major source for drug pipeline, patents, company content and deals to create a Market Insight report highlighting medications that will have a considerable impact on the marketplace this year and for many years to come.
The report authors wrote that the decline in the number of forecast blockbusters over the last few years "correlates with the anticipated decline in the blockbuster-model of R&D development as such agents become harder to come by. As developing a blockbuster becomes more difficult, the pharmaceutical industry must seek to find replacement for these revenue streams, for example, by turning to more personalized therpaies."
2014 should be a particularly challenging year for the industry, the report adds, as the number of blockbusters declines and several blockbuster agents reach the end of their patent life.
Below is a shortlist of the three drugs launched this year that the authors believe have the best blockbuster potential: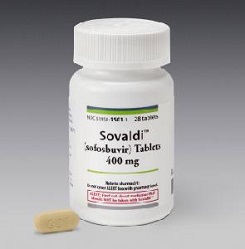 Sovaldi

Sovaldi (sofosbuvir) is an oral NS5B ploymersase inhibitor.
Made and marketed by Gilead Sciences Inc.
It is indicated for the treatment of hepatitis C virus.
Approved by the FDA in December 2013.
Sales are expected to reach $2.4 billion in 2014, rising to a peak in 2017 of $9.1 billion.
A Sivaldi/ledipasvir combination has the potential to eliminate the need for interferon injections and also ribavirin.
In the US, Solvaldi will be priced at $7,000 per week. As each course lasts 12-weeks, patients and insurance companies are looking at $84,000 for a full course.
Sovaldi has been submitted to the European Medicines Agency.
Anoro Ellipta
It is indicated for the treatment of airflow obstruction in patients with COPD (chronic obstructive pulmonary disease).
Approved by the FDA in December 2013.
Made and marketed by GlaxoSmithkline PLC.
It is expected to outsell Relovair, with predicted sales of $3 billion through 2019.
Anoro Ellipta has also been submitted to Japanese and European regulatory authorities.
The global COPD market is enormous, with an estimated sixty-four to 329 million people affected. COPD is expected to be the third leading cause of death worldwide by 2030.
Anoro Ellipta is in a good position to gain a major share of this market, as treatment guidelines recommend a combination of long-acting bronchodilators with differing mechanisms of actions.
Idelalisib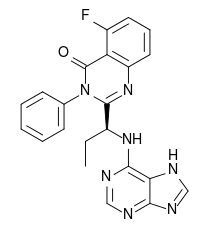 Idelalisib (codenamed GS-1101 or CAL-101) is a targeted, oral inhibitor of PI3K delta.
It will probably be indicated for the treatment of refractory indolent non-Hodgkin's lymphoma (iNHL) and chronic lymphocytic leukemia (CLL).
It has been filed for approval with the US FDA for indolent non-Hodgkin's lymphoma, and the European Medicines Agency (EMA) for chronic lymphocytic leukemia.
Made by Gilead Sciences Inc.
Charlotte Jago, a senior editor for the Thomson Reuters Life Science business, and author of the Market Insight report, said:
"These treatments are expected to be the highest performing from our list of drugs to watch in 2014. That is not to say, however, that these are the only drugs of high potential this year. To the contrary, there are several other therapies we've identified and which are also worth keeping an eye on."
Other new blockbuster drugs forecast to excel
The report also mentions the following medications as potential blockbusters:
Eli Lilly's long-acting GLP-1 analog dulaglutide for the treatment of diabetes.
Eli Lilly's anti-VEGFR2 mAb Cyramza for gastric cancer.
MannKind's Afrezza, an inhaled insulin product. Twice since 2009 the FDA has requested further information when Afrezza was submitted for approval.
Jon Brett-Harris, managing director, Thomson Reuters Life Sciences, said:
"It is interesting to watch the transformation from yesterday's blockbuster drug era to that of the current environment, where precision medicine and drug repositioning are on center stage. That said, we see three strong potentials of blockbuster caliber this year."
"As the pharmaceutical industry searches for replacement revenue streams, our Drugs to Watch report is a valuable tool for identifying therapies that have blockbuster potential, as well as other drugs with strong revenue indicators."
The report also includes an update on the 2013 Drugs to Watch, including Relovair (GSK, Thervance), Kadcyla (Roche), Pomalyst (Celgene) and Vascepa (Amarin).
The best-selling drugs in the third quarter of 2013 were Crestor, Humira, Nexium, Abilify, Cymbalta, Advair, Enbrel, Remicade, Copaxone and Neulasta.
Written by [google_authorship]