A new, extremely powerful electron microscope that is 100 times better than any other device found at British universities can examine objects one million times smaller than a human hair. The SuperSTEM 3 is located at the Engineering and Physical Sciences Research Council (EPSRC) SuperSTEM facility in Daresbury, Cheshire, England.
There are only three such electron microscopes in the world – one in the UK and the other two in the US, where all three were built.
SuperSTEM 3, which cost £3.7 million, has an energy resolution of 10 millielectron volts. It is the world's most powerful tool of its kind, capable of producing highly accurate graphical images of atoms.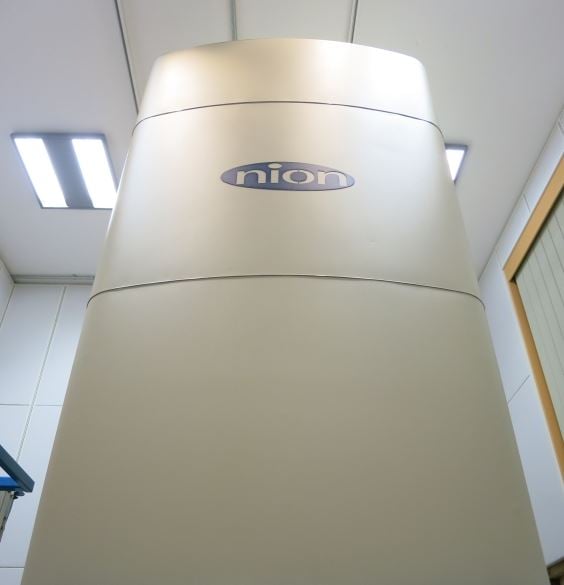 SuperSTEM 3, a Nion HERMES instrument is the most powerful current microscope with atomic scale imaging. (Image: SuperSTEM Daresbury)
Researchers say it will help scientists identify atoms more closely, and also observe the bonds between them more clearly in a range of different materials, including graphene, which is extremely hard to examine in this way.
Minister of State for Universities, Science & Cities, Greg Clark, said:
"From developing new materials for space travel to creating a better, cheaper treatment for anaemia, this new super-powerful microscope lets UK scientists examine how materials behave at a level a million times smaller than a human hair."
"This exciting research will help lead to breakthroughs that will benefit not only our health but the environment too."
The team at SuperSTEM wrote:
"With this instrument, SuperSTEM will become the world's first user facility for ultra-high spatial resolution vibrational spectroscopy."
"It will support a range of additional capabilities including the localised mapping of band gaps in semiconducting materials and device structures, the study of plasmonic materials and architectures for optical engineering, solar capture and molecular detection and will importantly enable the detection of the presence and atomic location of light elements, which is otherwise extremely difficult."
About Superstem Daresbury
Image: University of Glasgow.
SuperSTEM Daresbury is the EPSRC National Facility for Aberration Corrected STEM. It is run by a consortium consisting of the Universities of Oxford, Manchester, Liverpool, Leeds and Glasgow.
It also has collaboration agreements with the Universities of Warwick, York, Sheffield and Cambridge.