Rajendra Singh, who brought water to 1,000 villages in India by teaching locals how combine traditional and modern methods, has won the 2015 Stockholm Water Prize, often called the Nobel Prize for Water.
The award is for his innovative water restoration efforts, improving rural India's water security, and for "showing extraordinary courage and determination in his quest to improve the living conditions for those most in need."
Mr. Singh lives and works in the Indian state of Rajasthan, an arid region where for several decades he has strived to defeat drought and empower communities.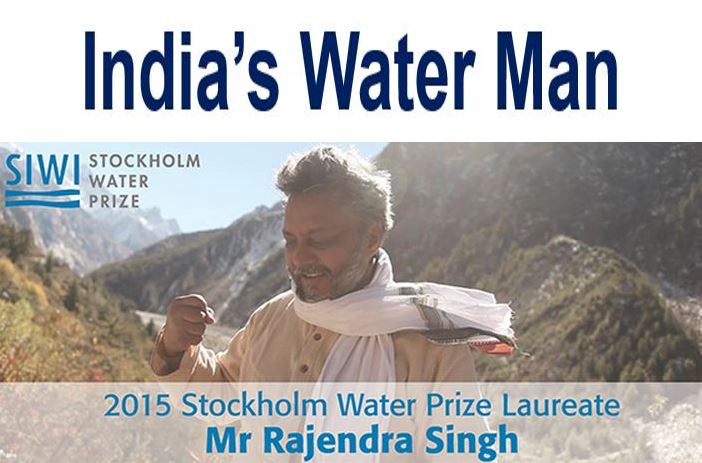 Rajendra Singh, India's 'Water Man'. (Image: SIWI)
According to the Stockholm International Water Institute (SIWI):
"The results of his tireless work are without equal: in close cooperation with local residents, he and his organization have revived several rivers, brought water, and life, back to a thousand villages and given hope to countless people."
From poverty to prosperity
When he heard he had been awarded the prize, Mr. Singh said:
"This is very encouraging, energizing and inspiring news. Through the Indian wisdom of rainwater harvesting, we have made helpless, abandoned, destitute and impoverished villages prosperous and healthy again."
The Stockholm Water Prize Committee said:
"Today's water problems cannot be solved by science or technology alone. They are instead human problems of governance, policy, leadership, and social resilience."
"Rajendra Singh's life work has been in building social capacity to solve local water problems through participatory action, empowerment of women, linking indigenous know-how with modern scientific and technical approaches and upending traditional patterns of development, resource use, and social norms."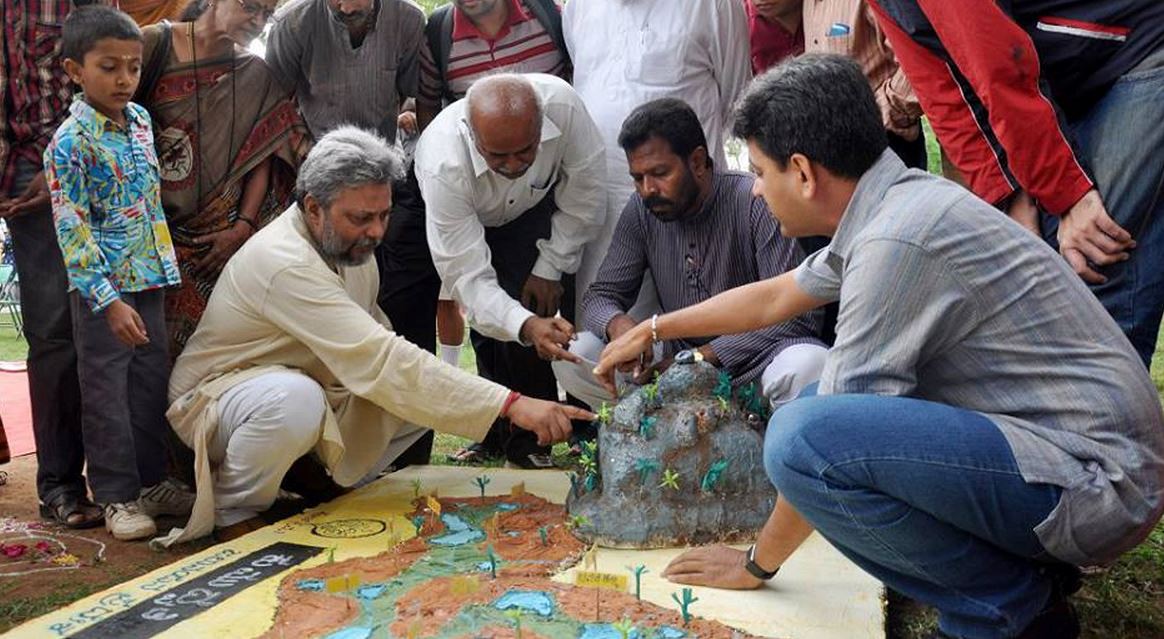 Mr. Singh and colleagues showing villagers how to harvest and store water. (Image: SIWI)
Torgny Holmgren, SIWI's Executive Director described Mr. Singh as a beacon of hope in a world where demand for freshwater is growing rapidly, and where we will face a serious water crisis within decades if we do not find a way to take care of it.
Mr. Holmgren said:
"He has literally brought villages back to life. We need to take Mr. Singh's lessons and actions to heart if we are to achieve sustainable water use in our lifetime."
From doctor to 'Water Man'
Mr. Singh's work reveals a genuine humanitarian and strong believer in empowerment. After completing his studies in Ayurvedic medicine and surgery, in the 1980s he moved to the countryside in the largely impoverished state of Rajasthan set on establishing health clinics.
Local villagers convinced him that their most urgent need was not healthcare, but water. With wells drying up, crops failing, and rivers and forests vanishing, able-bodied villagers were leaving the countryside in search of work in the cities.
Women, children and elderly individuals were left behind, living without hope in villages that were rapidly turning into sand and dust bowls.
Mr. Singh chose to drop his plan to set up clinics and devoted himself to work with villagers to build traditional earthen dams, known locally as johads.
Within twenty years of arriving in Rajasthan, a total of 8,600 johads and other water-collecting structures had been built.
Mr. Singh educating the students of Teri University in New Delhi about his projects at Alwar, Rajasthan. (Image: Wikipedia)
Water had returned to 1,000 villages across the state. Mr. Singh, together with colleagues in the India Youth Association (Tarun Bharat Sangh) has managed to get water to flow again in several rivers of Rajasthan.
Forests in the state have expanded and several previously extinct wild animals, including the leopard and antelope, have made a comeback.
Combining traditional and modern methods
Mr. Singh's method has been a simple and very effective one. Modernize traditional Indian ways of collecting and storing water, methods that date back thousands of years.
When India became a British colony, the traditional methods were abandoned. Now they are back in the driest state in the world's second-most populous nation, thanks to the "Water Man" and his colleagues.
Mr. Singh said:
"When we started our work, we were only looking at the drinking water crisis and how to solve that. Today our aim is higher. This is the 21stcentury. This is the century of exploitation, pollution and encroachment. To stop all this, to convert the war on water into peace, that is my life's goal."
Climate change is altering weather patterns globally, leading to more frequent and severe droughts and floods.
Learning how to harvest water will be a vital skill in most parts of the world, as well as cutting the peaks of water to fill the troughs.
Leading scientists today are currently concentrating on the management of rain and how best to develop knowhow.
Mr. Holmgren said:
"We need to learn more about managing and harvesting rain in order to reduce our exposure to droughts as well as floods."
Mr. Singh said:
"Due to the harvesting of rain and recharging groundwater, there is no scope for drought or floods in our area. This work of ours is a way to solve both floods and droughts globally. Therefore we believe the impact of this work is on the local level, national level, the international level and above all at the village level."
Mr. Singh will receive his award at 2015 World Water Week in Stockholm, on August 26th. H.M. King Carl XVI Gustaf of Sweden, Patron of the Stockholm Water Prize, will present the prize.
Video – Interview with Rajendra Singh