An accident at the Zaporizhye nuclear power plant was reported on Wednesday by Ukrainian Prime Minister Arseny Yatseniuk. The power plant is in south-east Ukraine.
Mr. Yatseniuk has called on his new Energy Minister Volodymyr Demchyshyn to hold a press conference.
News Update 14.10 GMT: Ukraine's Energy Minister said in a briefing "There is no threat, there are no problems with the reactors." He added that Ukraine ought to start importing electricity from Russia. "I know that we're holding talks on imports of electricity. I can say for sure that at least this is a required step, despite its political difficulty," he added.
Mr. Yatseniuk said "I know that an accident has occurred at the Zaporizhye NPP (nuclear power plant)."
He said Mr. Demchyshyn will be informing the country when the problem will be sorted and what steps would be taken to get electricity supplies back onto the national grid.
There were no details on the cause or seriousness of the accident.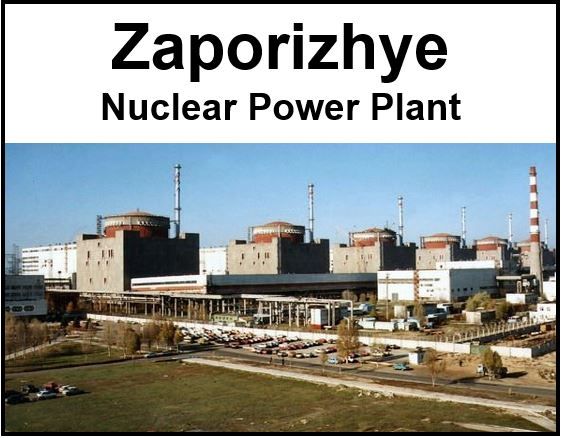 The Zaporizhie nuclear power plant has six reactors and is the largest nuclear power station in Europe.
According to Interfax Ukraine, the problem occurred at the plant's Number 3 – a 1,000-megawatt reactor. There are no details yet on whether the reactor itself was damaged.
Ukrainian authorities say they expect the unit to be back on stream on December 5th.
The Zaporizhye plant had to be shut down, which caused a power shortage in many parts of the country. Approximately 53% of Ukraine's electricity comes from nuclear power.
With the unreliability of fuel supplies from Russian during the coming winter, the country will probably be more dependent on nuclear power than ever before.
Rolling blackouts in Ukraine
Ukrenergo, the state company responsible for centralized electricity distribution in Ukraine, has been using rolling blackouts for two successive days due to a shortage of generating capacities.
According to Ukrenergo (quotation from Interfax Ukraine):
"The misbalance formed up when 1,000 megawatt Power Generating Unit No. 3 of Zaporizhia nuclear power plant and 19 energy generating facilities at thermal power plants were shut down for emergency repairs, and due to a small reserve of coal at thermal power plants and hydro-resources, and an increased consumption in the current spell of chilly weather."
"Another reason for the rolling blackouts is the energy saving companies' failure to abide by the set limits."
Ukraine had a devastating nuclear power plant accident in 1986 – the Chernobyl Disaster. It was the worst nuclear power plant accident in history.