In today's hectic, high-tech business world, the demand for skilled developers is more palpable than ever before. The opportunity to amplify your team with top tech talents allows you to stay ahead of the competition, and balance between key development projects.
However, local hiring can cost the earth, while taking away your time and resources. In the end, most businesses end up spending a hefty sum worth a few months of salary. And that is only to get a new hire on board. So, it's no surprise that outsourcing seems like the light at the end of the tunnel.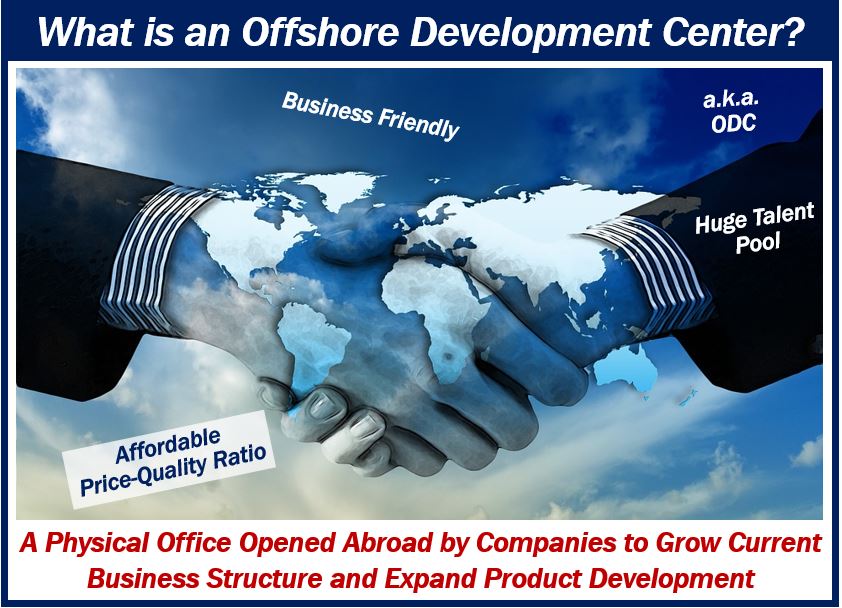 There are various cooperation models to choose from. Setting up an offshore software development center and hiring a dedicated team visit here are the leading patterns of cooperation.
With that said, let's compare both options to find out the best way to outsource your next project.
What Is A Dedicated Team?
Imagine a world where you have a team of skilled developers each with a specific set of skills hand-picked to your requirements. And each of them is devoted solely to you and your company's needs. Well, that's basically what a dedicated team is.
In this case, the outsourcing provider also takes over equipment, specialized software office space as well as benefit payments, taxes, and pension payouts for each team member.
Dedicated Team Model Explained: Pros and Cons
The dedicated team model is an effective form of collaboration aimed at ongoing enhancement and production support of the company. Its major benefits boil down to the following points:
1. Control over the process
This business practice allows companies to lead the selection process and choose the resources for their projects based on their needs. This, in turn, accounts for complete transparency, control over the development process, and quality of the final product.
2. Reduced risk and intellectual property protection
Since the outsourced workforce is directly aligned with the company's structure long-term, the risk of losing critical data due to team configuration changes is kept to a minimum. At the same time, the service provider ensures information integrity by securing the collaboration with NDA agreements and such.
3. Scalability and flexibility
The given delivery model allows organizations to ramp up or down their development team according to the business priorities. Therefore, companies can off-load the in-house specialists at peak times and then downsize the team when needed.
What Is An Offshore Development Center?
Offshore development center (or ODC) is a physical office opened by companies to grow current business structure and expand product development. Offshore development centers are typically established in countries with a huge talent pool, beneficial economic environment, and affordable price-quality ratio.
Pros & Cons of ODC Model
Offshore development centers are all the rage now and for a good reason. This business practice allows companies to reap a whole host of benefits, including:
1. Reduced development cost
Low-cost software development stems from two factors. Firstly, ODCs set up their equipment and infrastructure in developing  countries with lower prices for office, electricity, internet, etc. Secondly, the remote developer rate in ODC locations is significantly lower compared to high-paying destinations like the USA or Canada.
2. Access to a large pool of IT talents
The offshore development center model comes complete with seasoned IT teams with proven technical competency, skills, and experience. Also, outsourcing providers put professional training at the heart of their operations. This means that the outsourced team is capable of delivering the best solutions to the clients.
3. No start-up and infrastructure costs
Applying any of the ODC models does not require any entry expenses for workspace, infrastructure if you decide to open ODC on the vendor's premises. All you need is to find a reputable service provider and onboard new hires for better productivity. Also, it is fit for companies of all sizes and types.
ODC vs Dedicated team: The Showdown
Both offshore development centers and dedicated teams unleash the potential of outsourcing with all attendant benefits. However, if you're weighing both options, there are some similarities and differences you should take into account.
What's in common?
1. Both models are suitable for a long-term project
If you're looking for a far-reaching hiring option, ODCs and dedicated teams make a great fit. Thus, developers are usually allocated full-time with a long-term assignment duration.
2. Your project gets undivided attention
Within two approaches, the team is assigned to one client at a time. This means that hired employees will work exclusively with your project without bouncing between multiple organizations.
3. The teams can be gathered according to specific requirements
At the selection stage, companies may decide on the formal criteria for each specialist. The outsourcing provider then forwards these requirements to recruitment teams, which hire the ace candidates for each team position.
What's different?
1. Team size may vary
Both options allow companies to maximize their in-house resources. But while a dedicated team may consist of even three specialists, offshore development centers usually host a crew of 10+ members. Think of the latter option as a representative office in another country.
2. The team structure is different
Team composition is also a dividing line that will affect your final decision. The ODC team may include both tech specialists and administrative personnel such as HRs and Project Managers. Within the DT approach, you'll have to handle the administrative burdens internally.
3. Different access systems
If you'd like your team to fill a secluded workspace and have an exclusive access system, then the ODC model will catch your eye. The dedicated team usually operates at a vendor's office. However, you can request a discrete data control system if needed.
The Bottom Line
Offshore development centers and dedicated teams seem to become deeply ingrained into modern business practices. Both outsourcing models allow companies to benefit from the access to high-quality talents and amplify their in-house capacity with niche or rare skills. Besides, the successful collaboration experience leads to the long-term development of remote operations.
But although they share lots of pleasant bonuses, there are some differences between them. These include the team size, organizational structure, and data control systems. We now hope that you're better equipped with the knowledge to choose the right path.
---
Interesting related article: "What does Offshore mean?"