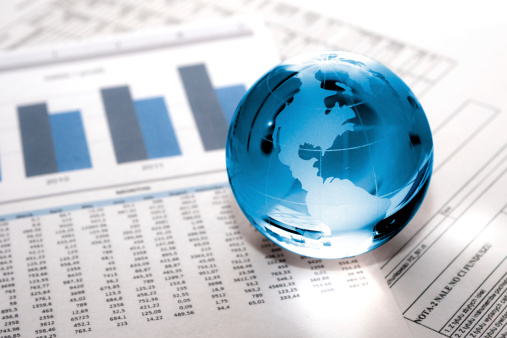 The Organisation for Economic Co-operation and Development (OECD) lowered its forecast for global economic growth this year because of a "deeply concerning" slowdown in trade – especially in China.
Global GDP is now forecast to expand 2.9% this year, down 0.1% from the previous forecast made in September.
The OECD said that global trade has plunged to levels dangerously close to those "associated with global recession". Trade growth this year is forecast to drop to 2% from 3.4% in 2014.
Catherine Mann, the OECD chief economist, said: "This is deeply concerning. Robust trade and global growth go hand in hand."
"World trade has been a bellwether for global output."
She said that lacklustre growth in the EU has been replaced by weak expansion in emerging economies.
However, the OECD believes that growth will soon pick up. Global growth is expected to increase to 3.3% next year, down from 3.6% it previously forecast.
"Policy actions are already being implemented that will help to address the weak underlying trends. For example, China has announced a range of stimulus measures including lowering bank lending rates and expanding infrastructure investment," Mann said.
The OECD increased its 2015 growth forecast for China to 6.8% from 6.7% and kept its 2016 forecast at 6.5 percent.
US growth is expected to reach 2.4% this year and 2.5% in 2016.
"Rate normalization should therefore proceed cautiously, while remaining mindful of the risks of waiting too long," the OECD said.
The think tank said that despite an uptick in US employment, the lack of wage growth could pose a threat to what has been a robust economy recovery.
"Without wage growth, the recovery will lose steam, and prospects for the US to support the rebound in global trade and growth will come into question," Mann said.
Economic growth in the UK is expected to continue at a "robust pace", the OECD said. UK GDP is forecast to expand 2.4% this year and in 2016.
The OECD has 35 members – all of them countries that claim to be democracies that are committed to the market economy.