Online buying has become something that is well known to us due to this ongoing pandemic. COVID-19 has subjected us to a digital world with most tasks being completed online. This brings us to why online shopping is growing quicker than ever before. Before the pandemic, online shopping was never the go-to for a lot of people because they knew that they could simply go to the shop to purchase in person.
Now, due to lockdowns, payments of services and goods online is a must whether we like it or not but our state of the art high rights technology makes it easy. This can be deemed very convenient and effective, hence the need to talk about the advantages and methods of online payments.
The increase of online transactions during the coronavirus pandemic has seen a lot of new online payment providers booming around the world. One of those payment methods experiencing positive growth is BigWallet Payments offered by Silvergate Technologies Limited.
The success of this online payment solution should not come as a surprise to anyone with insight into the FinTech industry. The company behind the technology and platform on which BigWallet Payments runs is no less than Axios Holding, one of the leading FinTech companies in the world. Their developments within financial technology have facilitated fast and safe payments online with the end result that users are able to transfer money and make payments online, with just a click of a button.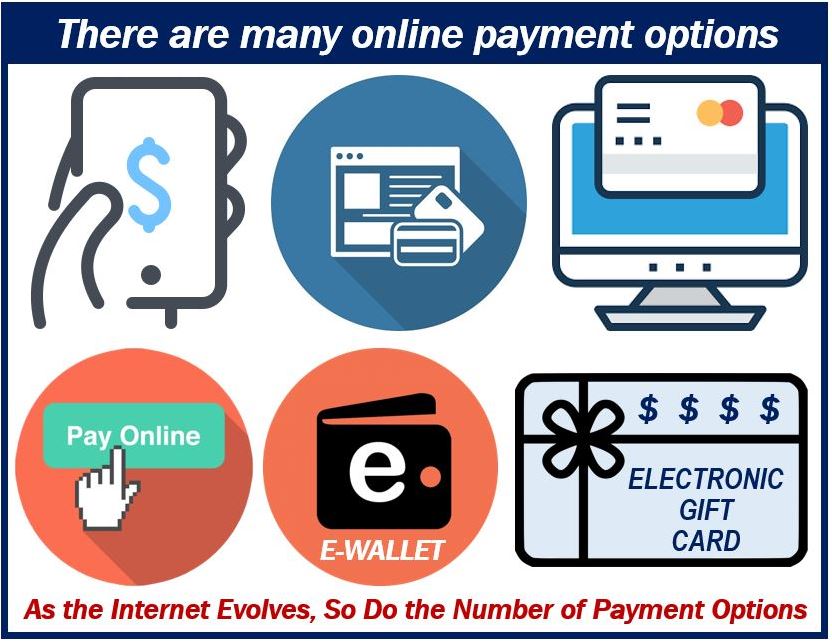 With the technology in place, let's look at some of the benefits of using online payments during COVID-19 and any other time.
8 Benefits of Modern Online Payment Methods
Online payment methods have allowed us to make purchases, payments, pay bills, and more, while in the comfort of our homes. In fact, using online payment methods comes with a lot of benefits. Below, we list the different advantages of online payments from a customer and merchandise perspective.
1. Reaching a wide and global audience
One of the most appealing reasons for adopting online payments is that it opens businesses to the whole world. Merchants that are selling online are offering their goods and services to a lot more people than just their own nationals – about 56% of online shoppers prefer shopping cross-borders, therefore, making it one of the highlight-worthy advantages of digital payments.
That means, as a business, you have the ability to expand your sales reach to global, keen audiences that you might never get a chance to reach otherwise.
2. Reduced costs for transactions
If we compare the adjusted classic payment setups, where we have the shopper visiting the store and paying there or mailing a check. We will see that online payments take place in a much quicker and more automated environment, hence leading to their reduced costs.
Instead of employing a cashier or dealing with the costs of processing payment slips, merchants are now able to set up payment systems that often have no upfront cost. This means that they subsequently pay a lower transaction fee whenever a sale is recorded on to their site.
3. Payment security

Getting online payments from customers comes with lower financial risks for the merchant, in comparison to the usual traditional methods in which the seller may have to verify the probity of the cash payment, or having to deal with fees associated with a bounced check.
4. Instant Payments 
With the speed in which the transactions are concluded online, another advantage of online payment processing is that the shopper's money is placed instantly into a respectable account. It might take two or three days for the online payment to be cleared. This gives merchants better control over their finances. Also, online payments tend to be regulated more, giving peace of mind to those in the online business.
5. Optimized customer journey
Shoppers are now able to make purchases in whatever global market they feel like; today you shop in Paris, tomorrow it's Greece, and this happens at whatever time of day they prefer. One does not have to physically travel and has to feel safe in concluding a transaction online, which is the primary reason why people shop online. Hence as a merchant, you have to provide this preference.
Without the online payment, prospects would no longer be able to get the guarantee that comes with paying online. Global shoppers are already used to receiving instant confirmation for their purchase and in the case of digital goods, possibly receiving the goods directly in no time.
6. Payment method acceptance
In traditional standard stores, payment is usually available via cash (in the country's currency) or card, whereas in an online setup, offering a digital wallet, the possibilities of payments are endless. This, hence, depends on the type of payment partner one decides to work with.
Your consumers will then have access to numerous payment alternatives that they want. E-wallets, cryptocurrency, prepaid cards, and so many more, are some of the top online paying examples. Some payment providers enter new markets through the acceptance of local payment methods.
7. More appealing to impulse buyers
Impulse shoppers are a dream to any online store because they don't stop buying. However, this depends on the product you are selling. It would be a loss to not go with the payment directly.
8. Recurring payments capabilities
SaaS businesses task of receiving payments from a client comes at intervals; therefore, becoming a recurring need. Whilst subscription payment was possible through cash or cheques in the past, now few buyers would consider them, especially when ordering digital goods.
Another important payment advantage is the automation potential it brings in subscription markets. This allows merchants to enable recurring billing features through these partners, which translates into fewer required actions to make or accept a transaction, for both the shopper and seller. Other suppliers include rich subscription management features that can be a real help for businesses aiming for customer confinement.
Online transactions are here to stay and due to the many advantages, we can expect more retailers to introduce mobile point of sales solutions for easy and quick payments using apps instead of cash. One thing is sure, the future of digital payments looks bright also after the pandemic.