While attempting to calm fears that low inflation will damage the UK's economic prospects, Chancellor George Osborne will urge the European Central Bank (ECB) today to do whatever it takes to push up the Eurozone's annual inflation rate to the 2% target.
In a speech scheduled for delivery on Wednesday, January 14th, at the Royal Economic Society, Mr. Osborne will explain to the British people that low inflation in the UK is good, while deflation (falling prices) in the Eurozone is not.
December's annual inflation rate in the UK halved to 0.5% compared to November's 1%. A move that got everybody wondering what was in store for January and February. December's annual inflation rate was the lowest since May 2000.
Economists on both sides of the Atlantic voiced fears on Tuesday that Britain is heading in the same direction as the Eurozone.
According to the BBC, which saw extracts of the speech released by the Treasury, the Chancellor will say later today:
"We should not confuse this welcome news with the threat of damaging deflation that we see in the Eurozone."
December's annual inflation rate was the lowest in nearly 15 years (Source: Office for National Statistics)
Why is deflation bad for the economy?
If consumers expect prices to fall, they will postpone their spending because they expect better deals if they wait. This results in lower sales, which in turn leads to lower profits and eventually reductions in the workforce, i.e. higher unemployment.
If prices are falling and companies' sales drop, wages will start falling and people's debt burdens will rise. If your salary is ₤2,000 per month and your monthly mortgage repayments are ₤500, they represent one quarter of your income. If your income drops, your mortgage repayments will represent a higher proportion of your income, i.e. your debt burden will rise.
Japan was caught in a deflation-recession trap for more than two decades, and is still struggling to get out of it.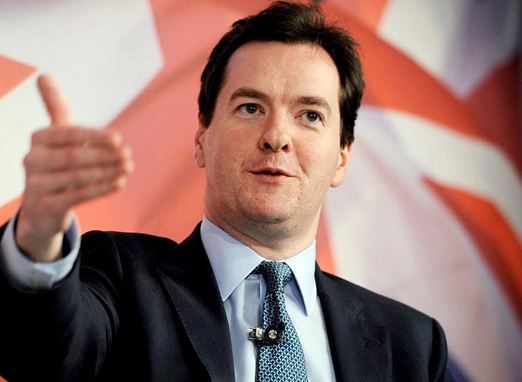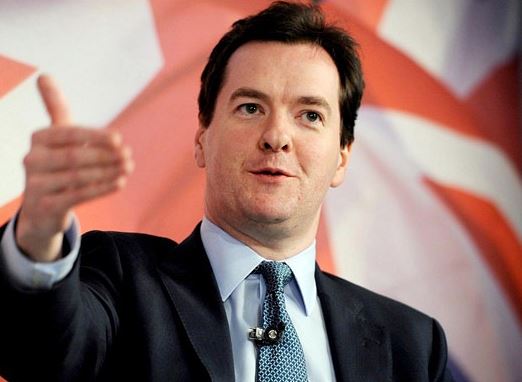 How will Mr. Osborne's juggling act of explaining that falling prices are good for Britain but bad for the Eurozone go down?
Mr. Osborne will point out that the steep fall in the Consumer Price Index (CPI) in the UK is nearly entirely driven by external factors, especially the plummeting of global oil prices, which have fallen by more than 50% since their peak in June 2014.
He believes (or at least he will try to convince his people) that a few months of very low inflation, or even a bit of deflation, will not pose a risk for the British economy.
Britain's economy is in much better shape than the Eurozone's, Mr. Osborne insists.
ECB decides next week
ECB President Mario Draghi and colleagues will decide when they meet next week (January 22nd) on whether to purchase hundreds of billions of euros of government bonds, known as quantitative easing (QE), in an attempt to bolster the economy of the currency bloc and push up inflation.
This is what Britain and the United States did when the financial crisis hit, and may be one of the reason why the two English-speaking economies are doing well now, while the Eurozone is not.
However, Germany's central bankers and lawmakers disagree with Mr. Draghi's proposal, saying it comes too close to bailing out governments that spend too much. They also insist that the ECB's mandate does not include QE.
ECB Executive Board Member Sabine Lautenschlaeger, a former Bundesbank (German central bank) vice-president, said in a speech in November:
"A consideration of the costs and benefits, and the opportunities and risks, of a broad purchase program of government bonds does not give a positive outcome. There are very few shared competencies in fiscal policy. As long as this is the case, the ECB's purchase of government securities is inevitably linked to a serious incentive problem."
"For me, given the current situation, the hurdles for further measures are very high, especially for broad purchase programs."
Jens Weidmann, President of the Bundesbank, is also against QE, saying it diverts attention from what is really important – getting governments to make structural adjustments to their economies.
Mr. Osborne appears to be supporting Mr. Draghi's QE stance. In a recent speech he said:
"Political systems should give their central banks the space and the independence to do their job. So I fully support Mario Draghi's efforts to ensure that the ECB does whatever it takes to meet its inflation mandate."