PayPal is acquiring the Swedish financial startup iZettle for $2.2 billion, making it the online payment giant's biggest acquisition to date.
iZettle, known for its card-readers aimed at small businesses, was founded in 2010 in Stockholm. It offers its products and services to businesses in Scandinavia, parts of Europe, the UK, Mexico and Brazil.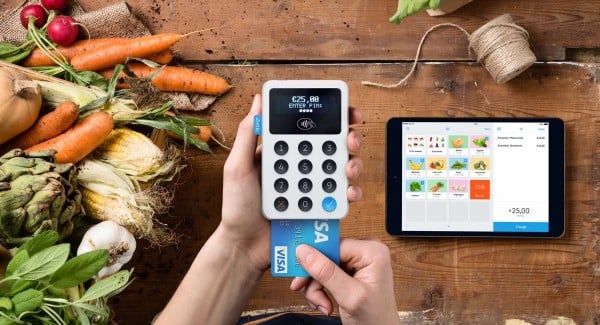 The tie-up will allow the companies to scale their reach and geographical footprint in in-store payments.
iZettle can now expand internationally
PayPal currently operates in 200 countries. Joining PayPal is expected to give iZettle a significant boost in its ability to expand internationally to new markets, including the US.
"The global scale and 19 million merchant relationships that PayPal has enables us to move faster and reach further than ever before. Combined with the iZettle brand, capabilities and talent this means we're ready to level the playing field for small businesses all around the world," said Jacob de Geer, CEO and co-founder of iZettle.
iZettle had been preparing for its IPO
The takeover announcement comes only weeks after iZettle revealed plans to list shares in Stockholm. However, as the company was preparing for its initial public offering (preparing to go public) PayPal reached out to iZettle with serious interest in a deal.
"As you might have heard, we were preparing the company for a potential IPO. But plans sometimes change. Late in the IPO process, PayPal got in touch and showed a serious interest in iZettle. The relationship with PayPal is not a new one, in fact we've talked about different ways of working together for years. But this time it very quickly turned into a detailed discussion on how we could benefit from joining forces. And we both realised the great opportunity in doing just that," Jacob de Geer said.
PayPal president Dan Schulman said: "This combination brings together iZettle's in-store expertise, recognised brand and digital marketing strength with PayPal's global scale, mobile and online payments leadership, and trusted brand reputation."
The deal is expected to close in the third quarter of this year.
---
Interesting related article: "PayPal to Increase Investment in New Digital Finance Brands."