Permanent staff hiring accelerated in December in the UK, a new REC/KPMG Report on jobs announced on Friday. The rate of expansion picked up from November, which had fallen to an 18-month low.
While December's rate of expansion was strong, the number of vacant permanent jobs increased at the slowest pace since July 2013.
Temp billing growth continued to accelerate, the authors added, with short-term staff appointment growing at its fastest rate in three months in December.
Average starting salaries for those entering permanent positions continued to increase, with the rate of growth similar to November's strong figures. Temp pay rose at the fastest rate in three months.
Skills shortage continues
There were fewer candidates available to fill permanent vacant positions in December, as there were in November. "Although easing to the slowest in eight months, the rate of deterioration remained marked," the authors wrote.
The availability of workers for temporary jobs declined steeply in December, with the latest reduction faster than that recorded in the previous month.
The South of England saw the fastest growth in permanent staff appointments, while the North posted the slowest increase.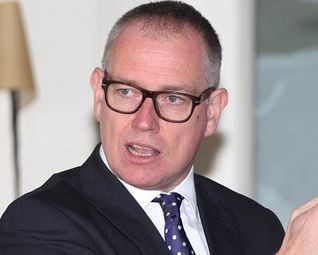 Skills shortages are pushing up starting salaries, says Mr. Green.
However, the trend regarding temporary jobs was reversed in December, with the Northern-based agencies posting the strongest growth in temp billings, while those in the South registered the slowest expansion.
Demand for permanent staff remained significantly stronger in the private than public sector in December.
In December's "league table" for permanent appointments, Accounting/Financial came top, followed by IT & Computing and Secretarial/Clerical. Construction workers posted the slowest rise in demand.
REC chief executive Kevin Green said:
"As we enter 2015 the jobs market continues its strong performance. Recruiters are helping an increasing number of businesses find new permanent employees, and skills shortages in most areas of the economy mean that competition for quality candidates is driving up starting salaries."
"Economic growth for 2015 looks sustainable, however the concern now is that political uncertainty could spook the market as we approach a general election. The prospect of increased government intervention in the labour market as promised by the Left, questions around Britain's position in the EU which are being posed by the Right, and the potential for protracted negotiations around a hung parliament come May could affect business confidence and hence future hiring."
Bernard Brown, Partner and Head of Business Services at KPMG, commented:
"A strong year for the UK jobs market finished with a flourish as temporary roles saw an upswing in popularity. More than 1 in 3 recruiters suggest that employees looking for short-term roles are being increasingly spoilt for choice as organisations search for help in an effort to fulfil customer orders."
"Good news for candidates also extends into the pay packet. Once again, a shortage of skills in key areas has led to a rise in the starting salaries on offer. It could mean that 2015 becomes the year in which the candidate finally becomes king."