Philip Hammond must stay, business leaders urge, after pro-Brexit MP's called for his removal. Prime Minister Theresa May is under growing pressure to sack Chancellor Philip Hammond from the Cabinet. Eurosceptic MPs are furious at Hammond's refusal to make funds available for a 'Hard Brexit'.
A Hard Brexit refers to the UK leaving the European Union with no special trade deal or customs union arrangement. It also includes not getting passporting rights.
'Passporting rights' refers to the rights that financial institutions have to operate freely throughout the EEA. EEA, which stands for the European Economic Area, includes the EU plus Norway, Liechtenstein, and Iceland.
The 'Customs Union' consists of 28 EU states which trade freely with one another, i.e., with no tariffs or quotas.
Financial institutions say that losing passporting rights would be the end of London as Europe's leading financial hub. In other words, hundreds of thousands of jobs in London would go to continental Europe.
The Chancellor told the Treasury Select Committee last week he would not authorize funds for a hard Brexit. Brexiteers were furious after his statement.
Brexiteers hate Philip Hammond
Former Chancellor Lord Lawson accused Hammond of engaging in Brexit 'sabotage'. Lord Lawson urged the Prime Minister to sack Hammond at the next Cabinet reshuffle.
The Daily Mail, a pro-Brexit tabloid, called the Chancellor 'treacherous'. Tim Martin, head of JD Wetherspoon, called Hammond a 'blocker'.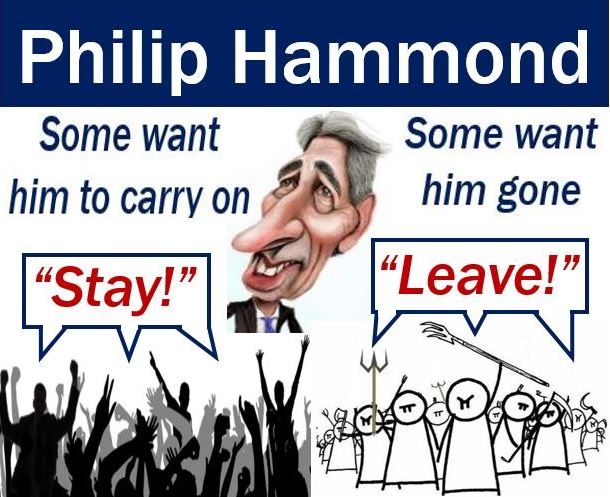 Business groups like Philip Hammond
However, the Confederation of British Industry (CBI) backs the Chancellor. Paul Drechsler, CBI's President, urged the Government to remain united and to work together. Drechsler added that in these challenging and turbulent times, unity is crucial.
The UK must move to discussion on the final deal by the end of this year, says the CBI. It is 'paramount'  for the negotiating parties to agree transition. The country's businesses depend on it. In fact, without a transition agreement, business investments in the UK will freeze.
Not only do British jobs and investment depend on a deal, but so do EU jobs and investment, the CBI warned.
Carolyn Fairbairn, CBI Director-General, said:
"With negotiations at such a vital juncture, talk of a deadlock will be deeply concerning to many businesses in the UK."
In fact, talk of a deadlock will be deeply concerning for companies in the rest of the EU too, Fairbairn added.
Suren Thiru, from the British Chambers of Commerce, said that businesses want transition and trade talks to begin soon. In fact, without those talks, British businesses will not operate effectively under a cloud of uncertainty.