The World Bank announced a $500 million emergency loan earlier this week to aid in the Philippines recovery and reconstruction.
On Friday World Bank President Jim Yong Kim offered an additional $480 million in financial assistance during a telephone conversation with Philippine President Benigno S. Aquino.
Jim Yong Kim said:
"We have been encouraged by the resilience of the Filipino people and the determination shown by President Aquino and his team as they work to recover from a disaster of unprecedented scale. With overwhelming demands, the relief, recovery, and reconstruction effort will take time. The World Bank Group is committed to supporting the government's efforts to rebuild people's lives no matter how long it takes."
The Philippines recovery and reconstruction a top priority
Kim told President Aquino that the additional money can be delivered within a few weeks. He added that in order to accelerate the Philippines recovery World Bank staff have been mobilized to facilitate rapid delivery of the initial $500 million emergency budget support loan.
The World Bank says the additional $480 million to help the NCDDP (National Community Driven Development Project) may be used for emergency response.
The NCDDP aims to rapidly support communities affected by the typhoon so that clinics, schools, rural roads and water systems may be rebuilt using retroactive financing.
In a communiqué, the World Bank wrote "The project will empower communities themselves to lead the reconstruction effort, by offering a transparent way for people to identify their own needs. This project will scale up the successful Kapit-Bisig Laban sa Kahirapan-Comprehensive Integrated Delivery of Social Services (KALAHI-CIDSS) program."
The World Bank has sent disaster specialists who are now in the capital, Manila helping the government assess damages and select priority areas for immediate Philippines recovery and reconstruction support.
According to the World Bank, "The Philippines can continue to draw from the World Bank Group's experience in post-disaster work from Turkey, India, Aceh, Sri Lanka, Pakistan, Bangladesh, and Haiti."
World Bank specialists are also looking at restructuring current investment projects to support reconstruction of devastated communities.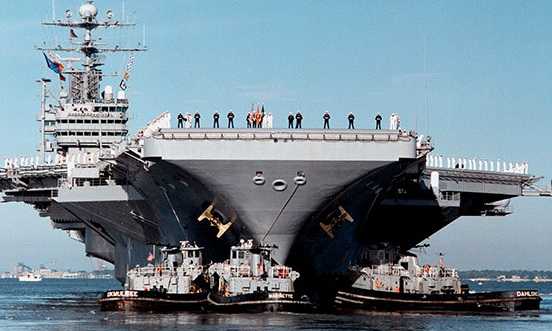 U.S. Secretary of Defense Chuck Hagel ordered the aircraft carrier USS George Washington and other U.S. Navy ships to join the aid effort in the Philippines.
Typhoon Haiyan (Yolanda)
Typhoon Haiyan, known locally as Typhoon Yolanda, was the most powerful and deadliest typhoon in Philippine history. According to climatologists it was also the most powerful storm recorded at landfall. The Joint Typhoon Warning Center, Hawaii, says it was the fourth strongest cyclone ever recorded, with sustained winds of 190 to 195 mph (305 to 314 kph).
According to the Philippines government, the storm killed at least 5,300 people. The International Red Cross has over 20,000 registered missing persons. The American Red Cross says about 10 million people across 40 provinces have been affected and up to 600,000 have been made homeless.
This website has details on how to donate to the Philippine Red Cross.