PSA Group chief executive Carlos Tavares reassured unions and the government that production at Vauxhall plants in Britain will be guaranteed until at least 2021 if a takeover by the Peugeot-maker owner goes ahead.
Unite boss Len McCluskey and UK business minister Greg Clark both held talks with Carlos Tavares.
Vauxhall has over 4,500 employees at its production plants at Ellesmere Port and Luton. Approximately 23,000 people work in the carmaker's retail network and a further 7,000 people work in its UK supply chain.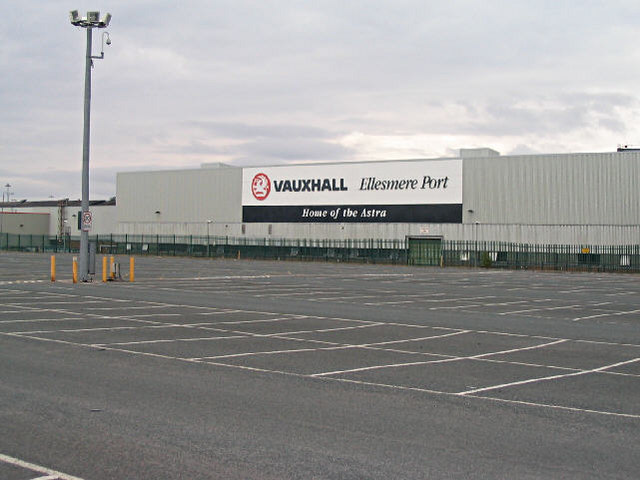 McCluskey said his meeting with Tavares was "relatively positive".
Commenting after his meeting with the CEO of PSA group Carlos Tavares Unite general secretary Len McCluskey said:
"I'll be meeting over 100 Unite shop stewards from Ellesmere Port, Luton and Toddington on Monday to report back fully on my meeting with Carlos Tavares.

"It was a relatively positive first meeting in which Mr Tavares gave assurances that current production commitments would be met should the takeover with PSA go-ahead.

"It was also heartening to hear that PSA group wants to work with Unite and recognises the skill and efficiency of our members who make the world class Astra and Vivaro vans.

"Going forward both Unite and PSA have agreed to work together and engage constructively as developments unfold."
McCluskey was quoted by the BBC as saying:
"He [Mr Tavares] was very pro-union. He talked in terms of not being here to shut plants. That's not his nature.
"He pointed out that since being chief executive of Peugeot, he hasn't shut a single plant. So I'm going to take him on face value at the moment and hope that I am not disappointed in the future."
---
---
UK business minister, Greg Clark, said that talks with Tavares were constructive and reassuring.
"We discussed how PSA's approach is to increase market share and expand production rather than close plants. I was assured that the commitments to the plants would be honored," Clark said in a statement.
"There was also recognition that members of the Vauxhall pension fund will be no worse off."
According to Reuters, PSA issued a statement which said that Tavares used the meeting to reaffirm "his commitment to conduct this dialogue in accordance with existing agreements and the ethical approach of the PSA Group."
---
Video – What is takeover?
This Market Business News video explains what a takeover is. The term, in this context, means the same as 'acquisition.'
---