Chips, beer, and other pub food and drinks will become more expensive in the UK this autumn. Grocery prices will also rise. According to Wetherspoon boss, Tim Martin, the rising prices are partly due to higher costs. J D Wetherspoon plc is a pub company with pubs in the UK and Ireland. It owns nearly 1,000 outlets, including the chain of Wetherspoon hotels and Lloyds No.1 bars.
Mr. Martin said that the imposition of sugar tax and rent rises will push up prices. Prices will also rise due to an increase in the national minimum wage, he added.
Mr. Martin said:
"The company has had a reasonable start to the financial year, but taxes, labour and interest costs are expected to be higher than those of last year."
Wetherspoon informed that like-for-like sales for the six weeks to September 9th rose by 5.5%. To match last year's record profits, it needs like-for-like sales to increase by about 4%.
Hot dry summer affecting grocery prices
The hot, dry summer across Europe means that the price of fruit and veg is likely to rise in the months to come, says the Co-op. Potatoes particularly, the Co-op pointed out, are set for significant price rises.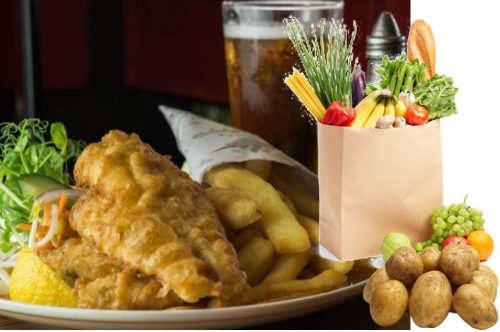 Steve Murrells, the Co-operative Group's CEO, said:
"That great summer we had has put a lot of pressure on availability of crops."
The decline in the value of the pound against a basket of currencies has also contributed to price increases. Imported foods and drinks, for example, cost more when a country's currency declines in value.
British supermarket chains, in order to avoid shortages, have focused on purchasing from British producers. Grocery sellers fear that Brexit may lead to shortages.
Brexit stands for BRitain EXITing the European Union. Two years ago, the British electorate voted for Brexit.
Co-op doing well
Despite the negative headwinds, Co-op sales rose by 10% to £5bn in the six-month period ending July 7th. The company said that strong sales from Nisa, which it recently acquired, helped boost figures.
The Co-op has now enjoyed eighteen successive quarters of like-for-like sales growth.
The Co-op (Co-operative Group) is a diverse family of retail businesses including grocery retail and wholesale, financial services, and electrical retail. It also offers funeral services. The company has 4,200 locations in the UK.