The Royal Bank of Scotland (RBS) faces a multi-million pound fine from the UK regulator for an IT failure that left tens of thousands of customers unable to access their funds, according to a report.
The IT breakdown, which started on June 19th, 2012, affected computers run by NatWest, Ulster Bank and RBS. The bank applied a software update to its payment processing system. It was later discovered that the update had been corrupted by RBS technical staff.
The IT failure disrupted customers' wages, payments and most other types of transactions. Thousands customers could not use ATMs or see their bank account details. Several people had to pay fines for late payment of bills because the system was unable to process transactions.
Customers who were abroad on vacation found themselves without any money, while others had to suffer delays in the completion of their new home purchases.
When RBS published its third quarter results last week, it said enforcement proceedings had begun, meaning the FCA has put forward a proposed settlement to which the bank must respond within 28 days.
If the Edinburgh-based bank agrees to the settlement within twenty-eight days, it may be granted a 30% discount on the fine.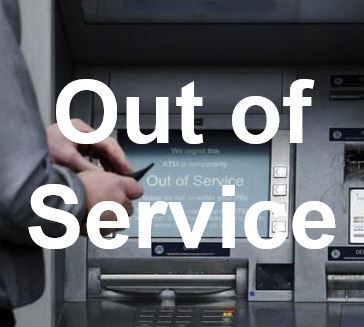 Thousands of customers who were on holiday abroad were left stranded.
According to Sky News, the FCA told RBS last month that it would be fined a record-breaking amount for the IT glitch.
The Central Bank of Ireland may also impose a separate penalty for the same IT failure. Irish lawmakers criticized Ulster Bank, which belongs to RBS, for the breakdown which affected more than 30,000 social welfare recipients. The press said Ulster Bank downplayed the seriousness of the problem in the early stages.
FCA to check all banks' IT robustness
Following the IT incident, the FCA said it would examine how robust banks' IT systems were, especially after RBS had a second breakdown in December 2013. Other UK banks have been affected by minor failures.
The FCA wants to determine whether board members are liaising enough with technical staff.
RBS announced that it would be investing over £1 billion improving its IT infrastructure over the next 36 months.