Royal Bank of Scotland Group plc. (RBS), which is 81.14% owned by the British taxpayer, announced that it expects fewer bad investments this year. The Edinburgh-based high street bank reported on Tuesday that strong domestic economic conditions are improving its finances.
RBS' share price rose by 3% in early morning trading in London after the update was released.
RBS, which was bailed out by the UK government during the financial crisis to the tune of ₤46 billion ($75 billion), issued a Q3 2014 trading update on Tuesday. The bank said it would "significantly outperform" its previous ₤1 billion in impairment charges announced in its previous guidance.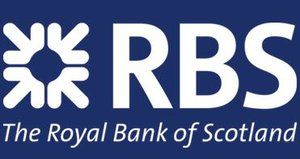 "There has been an absence of large one-off impairments and lower levels of new nonperforming loans in the rest of RBS' business," RBS said.
A non-performing loan is so called when the borrower is at least 90 days overdue on repayments.
The bank says it expects to put aside just ₤0.5 billion for bad loans.
Ulster Bank, RBS' Irish unit, has been helped by increasing property prices in Ireland. RBS wrote "We expect Ulster (Bank) to record net provision releases in the region of £0.3bn in Q3 2014. The potential exists for further releases in future, if market conditions continue to improve."
RBS Capital Resolution, which holds toxic investments, is now in a better financial situation thanks to a stronger economy. Toxic investments, also known as toxic debts or toxic assets, generally refer to loans given to high-risk borrowers who are much less likely to be able to pay back their debts.
Some negatives still remain
The bank informed that corporate and institutional banking income has been weaker than expected in Q3 2013.
RBS warned that litigation and other legacy problems could hurt figures in future quarters. "Previously disclosed uncertainties remain, particularly relating to conduct and litigation matters," it wrote.
Since being bailed out by the UK taxpayer, the bank has been trying to cut its giant debt mountain and improve its balance sheet. It has offloaded non-core businesses, such as its shareholding in Bank of China, a stake in Citizen's Financial Group, and Angel Trains.
Last week, RBS sold 25% of Citizens on the New York Stock Exchange, which should raise approximately £1.8 billion. The remaining 75% will be sold by 2016.
RBS's shares rose in July after it posted an operating pre-tax profit of £2.6 billion for H1 2014, more than doubling the total for H1 2013.
It will release Q3 2014 quarter results on October 31st.
Overall, 2014 has been a good year for CEO Ross McEwan, who his trying to shift the bank's focus from international investment banking towards the domestic market.