Ripple XRP plunged from its all-time high of $3.84 to as low as $0.68 on Monday, according to data from Coindesk.
Ripple, a cryptocurrency, has been around since 2012.
The cryptocurrency has dropped by more than 80% since it soared to its all-time high last month.
XRP's market capitalization is around $120 billion lower than its peak value of $147 billion in early January – XRP even overtook Ethereum as the second largest cryptocurrency by market cap at the time.
Ripple XRP currently has a market cap of $27.68 billion.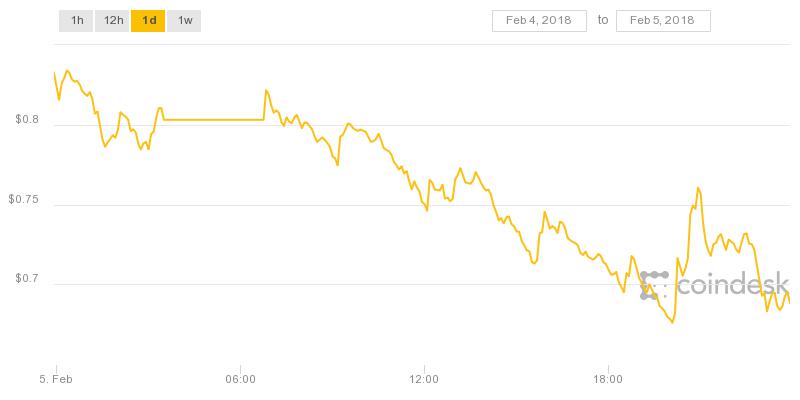 Ripply not the only volatile cryptocurrency
Ripple isn't the only cryptocurrency to have had an extremely volatile start to the year though.
Cryptocurrencies across the board have been affected by a series of events that have weighed heavily on prices.
Heightened regulation in South Korea and fears that other Asian countries may follow suit has created panic in the digital currency market.
The latest cryptocurrency selloff is believed to have been largely driven by news that the People's Bank of China (PBoC) is banning all foreign cryptocurrency exchanges in China.
Jeff Koyen, CEO of 360 Blockchain USA, told Forbes: "The entire crypto market is being battered,"
Bitcoin also dropped to a 2018 low on Monday, down to under the $7,000 level for the first time since mid-November 2017.
Video – Cryptocurrency
Ripple is one of many cryptocurrencies in circulation. Do you know what cryptocurrency means? This Market Business News (MBN) video explains.