A Roche Seragon acquisition has been agreed by the two companies. Seragon Pharmaceuticals, a San Diego based, privately-held biotech company that is developing small-molecule medications for the treatment of estrogen receptor dependent breast cancer, will be acquired by the Swiss giant, Roche Holding AG, for up to $1.725 billion.
Seragon Pharmaceuticals Inc. was spun out from Aragon Pharmaceuticals in 2013 when it was taken over by Johnson & Johnson. Seragon's investors include the Column Group, Topspin, Aisling Capital, VenBio and OrbiMed.
According to Roche, Genentech, which it acquired in 2009 for $46.8 billion, and Seragon have entered a definitive acquisition agreement. The Swiss company wrote "With this acquisition, Genentech obtains rights to Seragon's entire portfolio of investigational next-generation oral selective estrogen receptor degraders (SERDs), for the potential treatment of hormone receptor-positive breast cancer."
Genentech Research and Early Development's Executive Vice President, Richard Scheller, Ph.D., said:
"This year, breast cancer will claim the lives of nearly 40,000 women in the United States, and up to half of these women will have a disease that is driven by the estrogen receptor. We believe these investigational oral SERDs could one day redefine the standard of care for hormone receptor-positive breast cancer."
Cash up front plus more tied to targets
The two companies have agreed that Genentech will:
pay $725 million in cash up front,
make additional payments up to $1 billion tied to certain predetermined milestones (targets).
Roche expects the transaction, which is subject to regulatory approval, to be concluded in Q3 2014.
Roche is a global leader in the treatment of breast cancer, with such medications as Herceptin (trastuzumab). About one-sixth of Roche's revenues in 2013 came from Herceptin sales, which totaled SFr6 billion ($6.75 billion).
Perjeta and Kadcyla, drugs for treating patients whose cancerous cells contain higher levels of HER2 (a protein), were recently approved. So far this year, the two drugs have brought in SFr280 million ($315 million) in sales. Roche hopes they can replace the income loss it will incur when Herceptin's patent expires.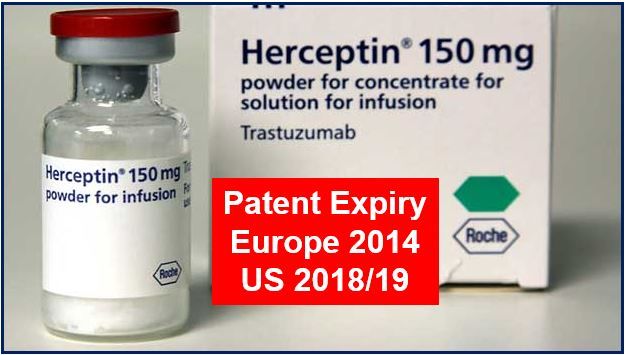 With Herceptin expiries looming, Roche needs to act rapidly to maintain its breast cancer market dominance.
Pricey but wise acquisition
$1.725 billion seems like an awful lot of money to pay for a company with only one experimental drug (ARN-810) that is still in Phase I.
However, by buying Seragon, Roche is now able to fill a giant gap for future breast cancer treatment. Seragon's product portfolio targets more than half of patients who develop the disease.
Research and development (R&D) costs have risen considerably over the last ten years. In the search for the next blockbuster medication, drugmakers are today buying up smaller companies with promising molecules.
Roche has made some other acquisitions this year. Last month, the company agreed a $350 million deal to acquire Genia Technologies, a privately held DNA sequencing business. In May, agreement was reached to take over IQuum, a Massachusetts-based company that makes medical testing equipment.
F. Hoffmann-La Roche Ltd (the Roche Group) is headquartered in Basel, Switzerland. It employs more than 80,000 people worldwide.