A Destination Maternity Mothercare takeover bid has been turned down for the second time by the British retailer. US firm, Destination Maternity has offered Mothercare PLC, the UK retailer that specializes in maternity products and general merchandize for children aged up to eight years, a deal worth £266 million ($456.5 million).
Mothercare shares rose by 10.5% on Wednesday to 257p after news of the rejection was published, giving the UK retailer a market capitalization of c. £228 million ($391 million), which exceeds Destination Maternity's $316 million equity value.
Mothercare operates 191 stores and 40 Early Learning Centre shops across the UK. It also operates in 59 countries with more than 1,200 outlets.
Nasdaq listed Destination Maternity Corporation, based in Philadelphia and previously known as Mothers Work Inc., is the world's biggest designer and retailer of maternity apparel.
Bid value higher than Mothercare's share price value
The cash-and-shares bid consisted of 230p in cash and 70p-worth of shares in the new entity that would be formed after the merger, i.e. 300p per Mothercare share, which is 29% higher than the UK retailer's closing price on July 1st.
The US company's first bid was made in May. It says it might place a revised offer after Mothercare's rejection.
In January, 2014, Mothercare issued a profit warning after severe Christmas discounting and weak performances abroad. The company reported a 6.1% fall in global sales during the 12-week period up to January 4th, with like-for-like sales in the UK falling 4%.
Mark-Newton Jones, who had worked at Next Directory and Shop Direct, took over as interim CEO of Mothercare in March.
Mothercare is facing fierce competition from supermarkets andIinternet retailers. It has closed approximately 80 shops in the UK and revamped several of them, as well as overhauling its Internet presence.
In 2013, Mothercare said it expected to start making a profit in the UK in 2015, but this was pushed back to 2017 in January this year.
Bid undervalues Mothercare
In a press release, Mothercare wrote:
"The Board of Mothercare reviewed the Revised Proposal in detail and continued to believe that it significantly undervalued Mothercare and its attractive prospects. In addition, the Revised Proposal did not address the Board's material concerns regarding the deliverability of value to Mothercare shareholders and the significant execution risk. Accordingly, the Revised Proposal was rejected on 3 June 2014.
"In rejecting the Revised Proposal, the Board highlighted to Destination Maternity the insufficient value attributed to Mothercare and its significant prospects and key concerns regarding the deliverability of value to its shareholders, including the highly conditional nature of the Revised Proposal, the lack of strategic rationale for a combination, the uncertainty regarding the proposed financing arrangements, and the significant transaction execution risks given the proposed transaction structure and tax inversion."
Tax inversion
Tax inversion is when a company becomes a subsidiary of a new parent company abroad for the purpose of falling under the lower corporate tax rate of that country, i.e. decamping its headquarters abroad in order to pay less corporate taxes.
Several US companies have approached firms in Europe, especially the UK and Ireland, proposing mergers or takeovers. With US corporate taxes at 35% compared to the UK's 21% and Ireland's 12.5%, Maternity Destination is strongly motivated to buy Mothercare and have its head office domiciled in the United Kingdom.
Pfizer, the largest pharmaceutical company in the world, tried (unsuccessfully) to buy the UK's second largest drugmaker AstraZeneca, partly because of the tax inversion benefits. Minneapolis-based Medtronic agreed a $42.9bn cash-and-shares takeover deal with Dublin-based Covidien. Medtronic's headquarters will be moved to Dublin when the deal is concluded.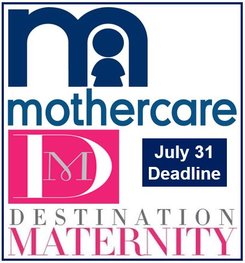 Merger would create a global leader

Maternity Destination's Chief Executive, Ed Krell, said:
"We believe there is a compelling strategic rationale for a combination of Destination Maternity and Mothercare, which would create the undisputed global leader in maternity, baby and young children's apparel and products. We are seeking to engage with the board of Mothercare on a constructive basis with the goal of completing a recommended transaction."
According to Destination Maternity, the combined companies would have roughly $2.5 billion in global network retail sales operating through more than 4,300 outlets.
In its statement, Destination Maternity made no mention of the potential tax benefits.
Mothercare chairman, Alan Parker, reiterated that Maternity Destination's bid does not fully reflect the inherent value of the company or its prospects for recovery and growth. He added that he and the Board of Directors are concerned about the deliverability of the proposal.
According to UK regulations, Maternity Destination has until July 30th to either show another firm intention or declare that it is no longer interested.
The Financial Times quotes analysts at Liberum Capital who believe the merger's rationale was "not clear-cut in terms of what Destination could bring to Mothercare regarding the issues it faces in the UK – too many stores, intense price competition and gross margin pressure."
Video – What is takeover?
An acquisition is a takeover, i.e., one company purchasing another. Mergers are different.
---