Another Russian rocket malfunctions, this time a Proton-M that was carrying a Mexican satellite. It malfunctioned shortly after liftoff on Saturday at the Russia-leased Baikonur cosmodrome in Kazakhstan, and crashed in Siberia, adding to Roscosmos' recent series of mishaps.
According to Russian Federal Space Agency, Roscosmos, the accident was the result of a malfunction. The agency has ordered a full investigation.
A Roscosmos spokesperson said, "An emergency has happened. The broadcast is over."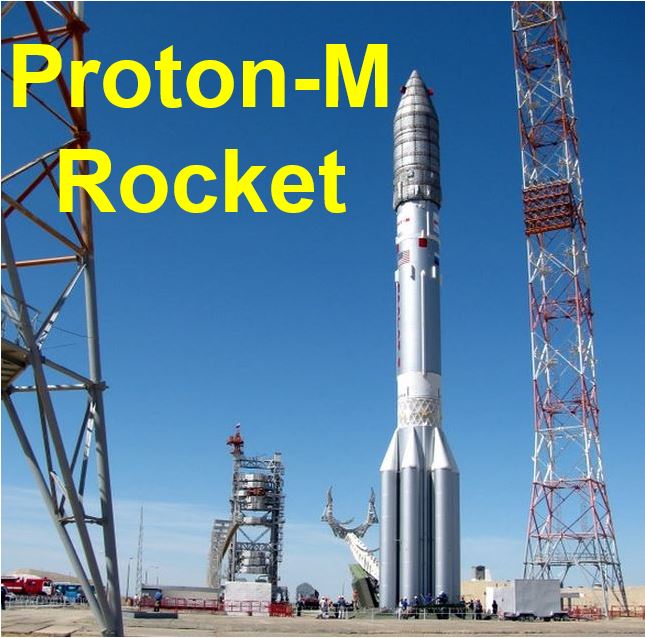 Russia's Proton-M rocket has been fraught with problems. (Image: Wikimedia)
Russia's TASS news agency informed that the launch had initially been planned for 29 April, but was postponed at Boeing's request. TASS said Boeing, which made the Mexican satellite, needed more time to check the onboard equipment.
Exactly one year ago, a Proton-M carrier rocket was launched from Baikonur, carrying the communications satellite Express-AM4R. It burnt up in the dense layers of the atmosphere. Irina Zubareva, press secretary of the Roscosmos director, told TASS at the time that the problem was caused by an 'abnormal situation'. Over the past year there have been several failures.
Search underway
According to Russian news agencies, authorities in eastern Siberia are currently searching for the third stage of the Proton-M rocket, which is believed to have crashed near the Mongolian or Chinese borders.
Inspectors need to find out what happened to the tons of toxic fuel the rocket was carrying, which may have exploded upon impact.
The Interfax news agency quoted unnamed sources who said this latest crash could result in the suspension of all upcoming Proton-M launches, including one scheduled for June for a British satellite.
The MexSat-1 represents the fourth generation of Mexican satellites designed by Boeing. It was to be used for purposes of civil and humanitarian programmes, and national security.
The Proton-M rocket was designed and manufactured by the Moscow-based Khrunichev Center Corporation.
Spaceflights to International Space Station on hold
Spaceflights to and from ISS (International Space Station) are on hold after the Progress 59 cargo vessel failed last month. The freighter spun out of control soon after launch, and then broke up as it re-entered Earth's atmosphere.
The Russian Space Agency said the failure was due to problems with its Soyuz rocket.
According to a preliminary investigation, the problems occurred because Progress 59 separated too early from the Soyuz' third stage.