Kevin Roberts, chairman of Saatchi and Saatchi, told Business Insider that he thought the lack of women in leadership positions in the advertising industry is not a problem. His comment triggered an instant response from the Chairman and CEO of parent company Publicis Groupe, who said the Group could not tolerate any individual who did not value inclusion.
Saatchi & Saatchi is a multinational communications and advertising agency network with more than 140 offices in seventy-six countries. It employs approximately 6,500 workers.
Publicis said its Board of Directors were going to decide whether further action was necessary.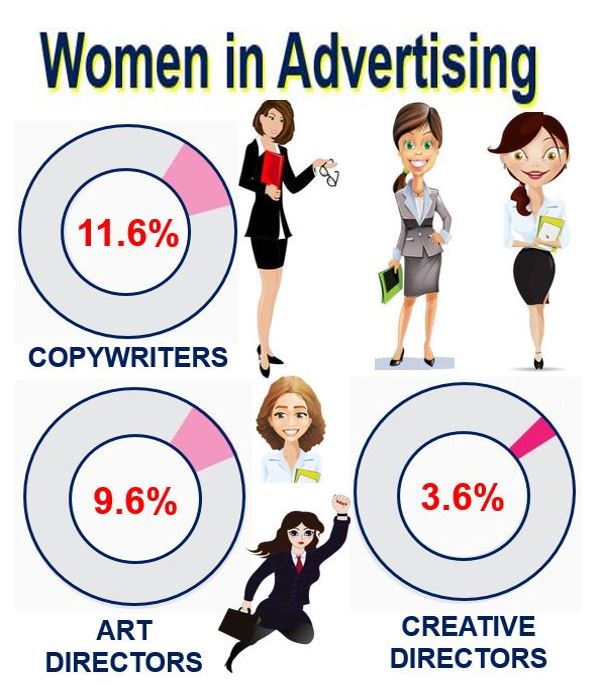 Over the past six years, the percentage of women in leadership roles in the advertising industry has increased considerably, but is still significantly low. (Data Source: The 3% Conference Survey)
'Gender debate is all over'
Business Insider published an interview with Mr. Roberts in which he said that the gender debate was all over – he was talking about gender diversity in the advertising industry.
Mr. Roberts said:
"Edward de Bono [the physician, psychologist, and author] once told me there is no point in being brilliant at the wrong thing – the fucking debate is all over."
---
---
He added that many women and men just wanted to be happy and 'do great work' rather than climb their way up the management ladder.
Few women directors in advertising industry
The advertising industry, like several others, employs many women but has very few female directors. All the CEOs of Publicis' holding companies are male.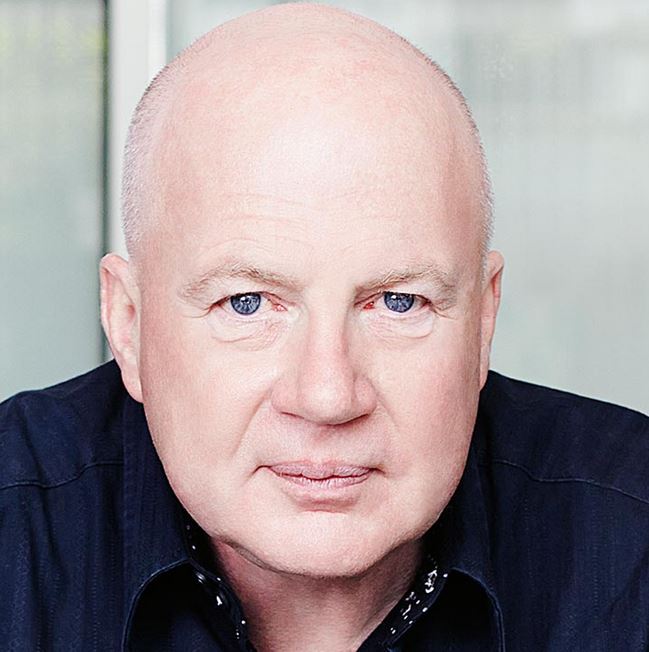 Kevin Roberts' comments on gender issues got him put on leave by Publicis Groupe's Board of Directors. (Image: saatchikevin.com)
According to a survey carried out by The 3% Conference two years ago, 46.4% of all advertising industry employees are women, but just 11.5% of creative directors within advertising agencies are female.
In 2010, when the first 3% Conference was held – an event that champions women in leadership roles – only three percent of creative directors were female. Hence the Conference's name.
---
---
Regarding advertising consultant Cindy Gallop, who campaigns for gender equality at upper management level in the advertising industry, Mr. Roberts said:
"I think she's got problems that are of her own making. I think she's making up a lot of the stuff to create a profile, and to take applause, and to get on a soap[box]."
Mr. Roberts never discusses gender issues
Mr. Roberts claims he and his colleagues spend zero time discussing or dealing with gender issues at his company. He stresses that gender inequality is considerably worse in other sectors such as financial services.
UPDATE: Wendy Clark, Pepsi's @BradJakeman go after Saatchi's @krconnect for gender remarks https://t.co/RY63ILoIrv pic.twitter.com/jbZnlhvgDu

— Ad Age (@adage) July 29, 2016
Mr. Roberts insists that many women do not want promotion when it is offered to them. He said:
"We have a bunch of talented, creative females, but they reach a certain point in their careers … 10 years of experience, when we are ready to make them a creative director of a big piece of business, and I think we fail in two out of three of those choices because the executive involved said: 'I don't want to manage a piece of business and people, I want to keep doing the work'."
According to Mr. Roberts, an average woman's career ambition is intrinsic, circular – to be happy – it is not a vertical ambition. He adds that he cannot talk about sexual discrimination because it is a problem that does not exist in his company.
Saatchi and Saatchi, however, does have plenty of women in leadership roles who act as role models for other females in the advertising business. Andrea Diquez, for example, is President of Saatchi New York, while Kate Stanners is the company's global chief creative officer.
Kate Stanners, Chief Creative Officer, Saatchi & Saatchi. She has won several awards for clients including T-Mobile, Carlsberg, Holsten Pils, Pampers, Nurofen, Cadbury and Lurpak. According to Saatchi and Saatchi: "As global chief creative officer, Kate leads the creative output of the Saatchi & Saatchi network, driving its purpose to deliver world changing ideas that transform clients' businesses and brands." (Image: saatchi.com/en-uk)
Regarding leadership, Mr. Robert said:
"Leadership is not this sort of Mandela, Ghandi, Steve Jobs-like iconic thing. I think leadership is about trying to make a difference in the world and trying to be the best you can be for yourself and making happy choices – that's real leadership. Unfortunately, about 90% of the world give up real early and plod and seek to be average and not make waves."
Publicis Groupe responded rapidly
In a press release issued soon after Business Insider published the interview, Maurice Lévy, Chairman and CEO of Publicis reiterated his company's no-tolerance policy towards commentary and behaviour counter to the spirit of the Group's celebration of difference as captured in the motto Viva La Difference!
Mr. Lévy said:
"It is for the gravity of these statements that Kevin Roberts has been asked to take a leave of absence from Publicis Groupe effective immediately. As a member of The Directoire, it will ultimately be the Publicis Groupe Supervisory Board's duty to further evaluate his standing."
"Diversity & inclusion are business imperatives on which Publicis Groupe will not negotiate. While fostering a work environment that is inclusive of all talent is a collective responsibility, it is leadership's job to nurture the career aspirations and goals of all our talent."
"Promoting gender equality starts at the top and the Groupe will not tolerate anyone speaking for our organization who does not value the importance of inclusion. Publicis Groupe works very hard to champion diversity and will continue to insist that each agency's leadership be champions of both diversity and inclusion."
Video – Cindy Gallop Closing Keynote 3% Conference
Change is underway in the advertising industry, but not nearly fast enough for Cindy Gallop. The solution? Accelerants. In her closing keynote, Gallop outlines 3 Accelerants, then challenges conference attendees to commit to taking specific action to accelerate change.