Scottish Power Ltd. has been threatened with a sales ban unless it can fix some serious problems regarding customer service, the UK government regulator for the electricity and downstream natural gas markets Ofgem announced on Friday.
Ofgem (Office of Gas and Electricity Markets) says Scottish Power signed up on Friday to its targets to improve customer service within 3 months. Ofgem adds that it has launched a probe into how Scottish Power treats its customers.
According to Ofgem's senior partner for enforcement, Sarah Harrison:
"Scottish Power's customers are experiencing unacceptably long call waiting times and a drastic drop in overall customer satisfaction."
The Glasgow-based company, which is subsidiary of the Spanish utility Iberdrola, will face a telesales and overall sales ban at the end of November if it cannot clear a huge backlog of Ombudsman-ruled customer complaints.
Scottish Power has been told to reduce the current 75,000 overdue bills to 30,000 by the end of this year, and improve waiting times "considerably" by the end of January 2015.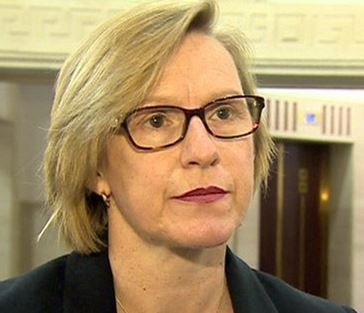 Sarah Harrison says the energy market is not working for consumers.
According to Ofgem, one in every four customers who calls the supplier by phone eventually hangs up because he or she has been waiting too long to be attended to.
Regarding Scottish Power's poor customer service record, Ms. Harrison said:
"In a properly functioning market we would expect companies to compete keenly on service. The need for our intervention here is yet more evidence that the energy market is not working for consumers. This further justifies our decision to refer the market to the Competition and Markets Authority."
"The investigation we launched today is the third time we have used our new standards of conduct to make suppliers treat consumers fairly. This is a clear signal to suppliers to up their game and give consumers the service they are entitled to."
Scottish Power said in a statement on Friday that it has invested £200 million on a new customer management system. All its customer accounts have been transferred onto this new system, which is starting to deliver some tangible benefits, such as longer call center opening hours and an online direct debit management service.
Neil Clitheroe, head of retail at Scottish Power, said in a letter to Ofgem:
"I would like to apologise unreservedly to any customer who has not received the level of service that they deserve from Scottish Power in recent months and provide my personal assurance that we will do what we can to correct every problem, pay appropriate compensation and ensure that no customer is disadvantaged."
Video – Scottish Power must meet Ofgem's targets