From sweeping and vacuuming to wiping and scrubbing, no doubt technology has made cleaning a lot simpler. We can now assign these time-consuming and difficult chores to smart gadgets and robots.
During the 90s, three graduates of MIT designing war robots decided to set up iRobot®, a technology company that would change how we clean floors. They introduced their first revolutionary product called Roomba, a self-sufficient vacuum cleaner, in 2002.
However, today we're no longer limited to robot vacuums. Thanks to the introduction of smart technology that provides us with some of the most convenient household androids that can do almost any chore around your home.
With that in mind, here are some of the best robots that can simplify your cleaning life.
iRobot Roomba 690
What better way to start the list with a robot vacuum from the company that started it all. The Roomba 690 comes with a cleaning system with three stages and is capable of cleaning several types of floors. Not only can it navigate around barriers and objects, but it can also clean continuously for an hour.
Another great thing to love about this smart gadget is that it is compatible with Google Assistant and Alexa. The suction power of this robot is reliable and effective as well, and you can even program and control it via its app. The Roomba 690 is an affordable cleaning machine that can surely go head-to-head with some of its pricier competitors.
Ecovac Robotics WINBOT
If you're sick and tired of washing and cleaning your windows, the Robotics WINBOT by Ecovacs is the bot for you. It's a cordless window cleaner packaged in a compact robotic device. Furthermore, it boasts of exceptional cleaning technologies that can take care of several types of windows. It's not only efficient at doing its job, but it does it quietly as well. The WINBOT is available in several models, and even comes with one specifically designed for your small windows.
Dolphin Premier Robotic Pool Cleaner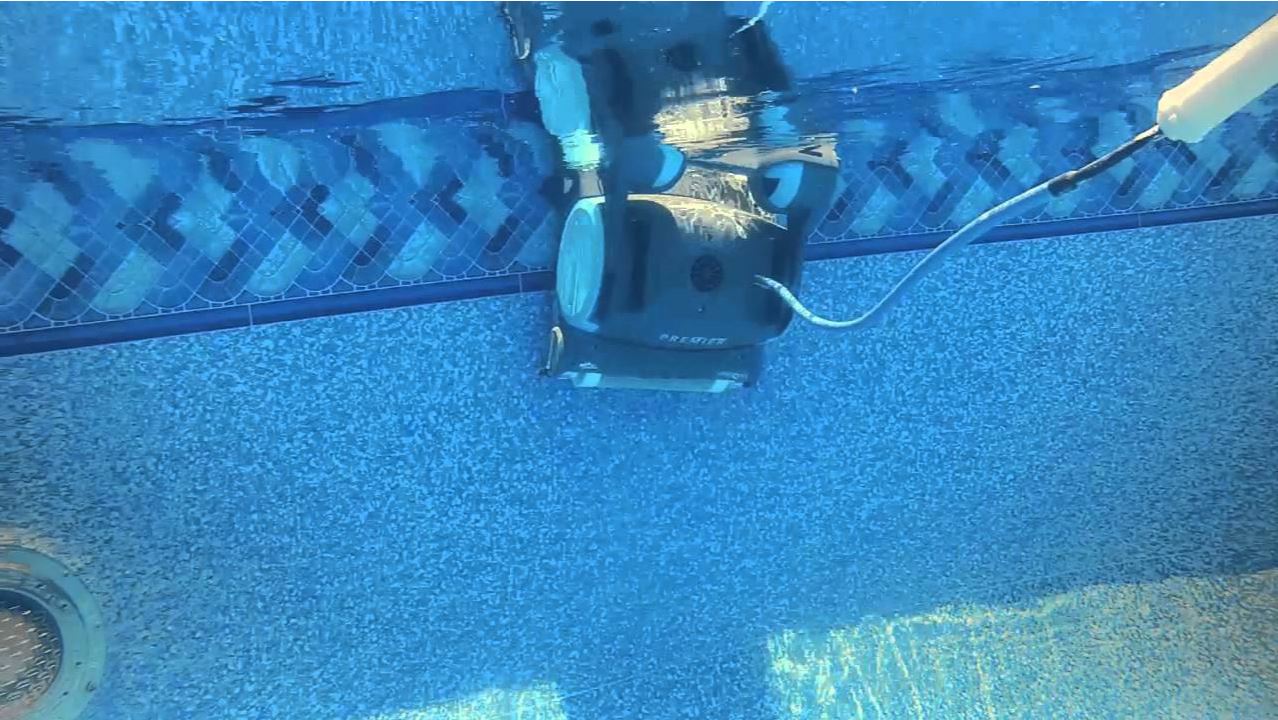 The Dolphin® Premier (by Maytronics®) robot cleaner for in-ground pools will not only clean the floor of your swimming pool but its walls as well. The versatile robotic pool cleaner can climb your pool walls and comes with smart technology for tracking its movement to ensure efficient cleaning. Additionally, it features three various cleaning solutions such as a microfilter, massive leaf bag, and a standard cartridge to extend the life of your swimming pool and keep it safe and clean for the entire family to enjoy.
Bissell SmartClean
If you're on a budget, Bissell SmartClean is an excellent alternative to the Roomba. The robotic vacuum will not put a dent in your wallet and offers some of the features of the Roomba, including automatic scheduling. Additionally, it has a triple-action cleaning system and opti clean sensors that can identify areas in your room with the most debris and dirt.
SmartClean also has an Invisible Wall Technology feature for keeping the robot away from rooms that don't need any cleaning. It can handle several surfaces, including tiles, laminates, and low-pile carpets.
Grillbot Automatic Grill Cleaner
If you and the rest of the family are fans of grilling, then you'll love the Grillbot Automatic Grill Cleaner. You can forget about breaking a sweat when trying to get rid of grease from your grill, as this smart gadget can do it for you.
Although it lacks sensors and is a bit pricey, just the thought of cleaning your grill with little to no effort on your part, is well worth the investment. This is especially true if you're regularly having weekend barbecues.
iRobot Braava Jet 240 Robot Mop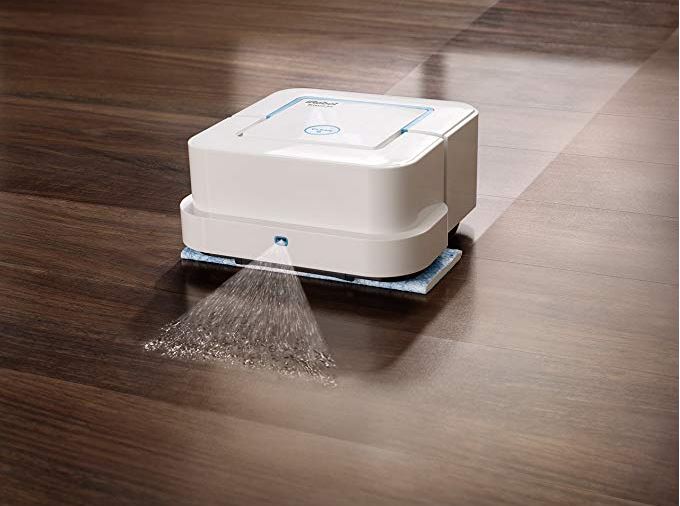 The iRobot Braava Jet 240 Robot Mop can mop your tile, stone, hardwood, and other types of hard floors. It works well at hard-to-reach areas in your home such as below furniture and around toilet sinks making sure that your entire floor-area is sparkling clean.
The Braava Jet 240 comes with three cleaning methods, including Dry Sweeping, Damp Sweeping, and Wet Mopping, depending on what kind of pad you attach to it. This robotic mop and its vibrating cleaning head can handle stains, dirt, and debris.
Litter-Robot III Open-Air Automatic Self-Cleaning Litter Box
Let's not forget about those little furballs in our life. Cats may be low maintenance compared to dogs, but you still need to clean up after them every time nature calls. The futuristic Litter-Robot III litter box virtually eliminates the unpleasant task that comes with the territory of being a cat parent. It can automatically separate your cat's clean litter from clumps. It will then drop any waste into its drawer filtered with carbon. The robot litter box features a large entrance for your kitties, no matter their size. It's ideal for households with multiple cats.