The Air Transport World 2015 Airline of the Year Award went to Dallas-based Southwest Airlines. Air Astana, Kazakhstan's flag carrier, won Airline Market Leader of the Year, and Ethiopian Airlines came top as Regional Airline of the Year.
The top Value Airline of the Year went to Spirit Airlines, Lufthansa won the Eco-Airline of the Year, London Heathrow Terminal 2 is the Airport of the Year, and Boeing the Eco-Company of the Year.
Air Transport World (ATW) cited Southwest Airline's extraordinary and consistent standards of service, safety, financial performance, and environmental and corporate responsibility.
Southwest achieved its 15% return on invested capital target for the first time in 14 years. For the 12 months ended June 30, 2014, it reported a return on invested capital of 17.1%.
Southwest, which operates more than 3,400 flights per day, is the only airline in the world that can boast 41 successive years of profitability, says ATW.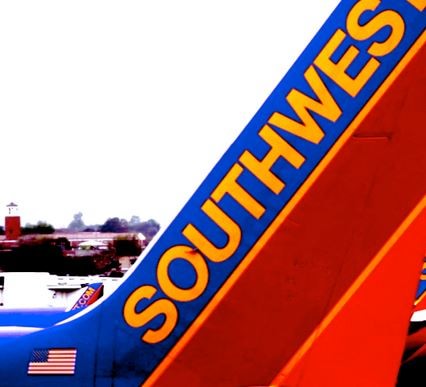 Southwest Airlines employs nearly 46,000 people and flies more than 100 million passengers annually.
ATW Editor-in-Chief Karen Walker said:
"CEO Gary Kelly's leadership has allowed the airline to become the USA's largest in terms of originating domestic passengers, as well as one of the world's safest airlines. With Gary at the helm, Southwest said goodbye to the Wright Amendment and hello to international destinations – massive milestones."
"All of this while delivering a financial performance that is the envy of airlines worldwide, and customer service that is renowned for its hospitality. I sincerely congratulate Gary and the entire Southwest Airlines team."
Southwest Airlines chairman, president, and CEO Gary Kelly said:
"On behalf of the People of Southwest Airlines, I am delighted that our airline has been selected by ATW as Airline of the Year. This is a prestigious honor, and I am proud for all of our employees. They have done an extraordinary job transforming Southwest over the past decade, which culminated in a record and historic 2014 performance."
"Because of their Warrior Spirits, Southwest now flies to international destinations; Dallas Love Field has been set free from the Wright Amendment; AirTran will be fully integrated in just days; and LUV has reached lifetime highs. We celebrated this year with a bold new look to our brand and aircraft livery. This award is, truly, icing on the cake!"