A supertide and a severe flooding warning have been issued in the UK. The super high tide is caused by the strong gravitational pull by the Moon and Sun which will be in a rare alignment. There is also a storm coming in from the Atlantic
Devon authorities have warned that high tides, waves and unsettled weather may bring localized flooding to coastal areas during the weekend and on Monday.
A storm sweeping in from the Atlantic will exacerbate severe weather conditions, bringing gale force winds estimated to reach 80 mph.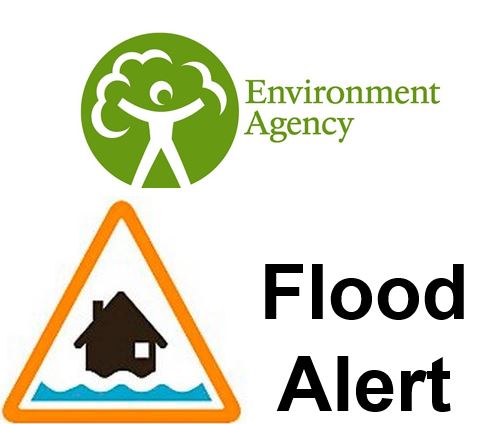 Several coastal areas have received supertide, flood and severe weather alerts.
The English Channel, the south Wales coast, the Bristol Channel, Somerset and Devon are expected to be affected. Much of the UK has been issued with flood warnings as the country braces for a very windy and wet weekend, with tides possibly reaching 50 feet high.
According to the Environment Agency, dozens of coastal areas are at risk of flooding, with the towns of Sheepway, Chepstow and Clevedon likely to be directly in the firing line.
Several seaside towns are on sandbag alert, with large waves hitting the coast through to Monday.
The Environment Agency issued a warning for the River Thames riverside from Putney Bridge to Teddington Weir. "The river flow at Teddington Weir is normal for this time of year at 115 cubic metres per second and is rising. likely to peak around 155 cubic metres per second," the Agency wrote today.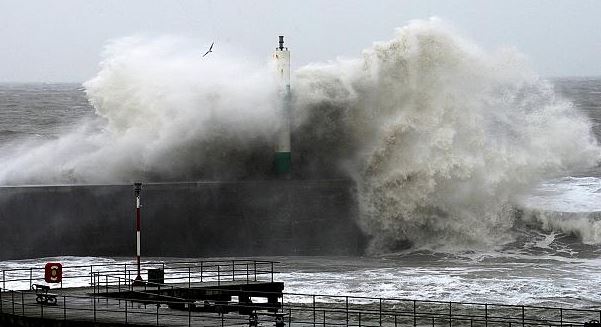 The Environment Agency recently warned that rising seas and coastal erosion will cause the destruction of hundreds of UK properties over the next twenty years.
This is The West Country quoted Jonathan Day, flood risk manager at the Environment Agency, who said:
"We are monitoring the situation closely with the Met Office and will issue flood alerts and warnings as required. It's possible we could see some large waves and spray and urge people to take care near coastal paths and promenades and not to drive through flood water."
"People should also check their flood risk and keep up to date with the latest situation on the GOV.UK website or follow @EnvAgency and #floodaware on Twitter for the latest flood updates."
Wales Online says the UK could face a year of "supertides" and potential flooding across much of its coastline.
On Saturday, the highest "astronomical" tide in 25 years will occur at 8.51am.
Natural Resources Wales has issued flood alerts covering the Wye Estuary, Crofty in Swansea, and the Carmarthenshire coast.