Spanish telecoms giant Telefónica has agreed a cash-and-stock deal with France's Vivendi to buy its Brazilian arm GVT for $9.3 billion (€7.24 billion), thus consolidating its foothold in Latin America's largest mobile phone and broadband market.
Telefónica wants to combine its own Brazilian unit Vivo with GVT, thus creating Brazil's largest telecommunications provider.
With its Brazilian mobile business plus GVT's broadband network, Telefónica will be able to offer bundles of mobile and fixed line services, including TV and broadband internet.
The GVT acquisition follows Vivendi's decision two years ago to become a pure-play media firm, i.e. it aims to focus purely on digital entertainment, and move away from telecommunications. The multibillion-dollar agreement allows Arnaud de Puyfontaine, chairman of Vivendi's management board, to continue reducing the company's debt.
GVT has a new generation network of more than 10.4 million homes covering 21 Brazilian states, and over 2.5 million broadband customers, most of them located outside São Paulo.
America Movil has about 32% of Brazil's broadband market. The GVT acquisition raises Telefónica's share to just over 30%, placing it at a close second, and pushing Oi with 26.6% into third place.
Telefónica said in a statement:
"The new Telefónica Brasil resulting from the integration will enhance its leadership as the country's integrated telecommunications operator, leader in both the mobile and broadband segments, with national coverage and an increased exposure in the high-value segment."
Telefónica says the acquisition will generate synergies of at least €4.7 billion.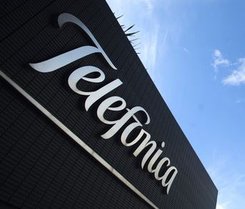 Telefónica will become Brazil's largest telecommunications provider.
The transaction, which needs to be approved by Brazilian regulators, is likely to get Telecom Italia into action, whose position in Brazil has been weakened by Telefónica's move.
The Italian company had approached Vivendi earlier this year regarding an acquisition bid for GVT, but was turned down.
Vivendi becomes a major Telecom Italia shareholder
The deal is broken down as follows:
Vivendi receives a cash payment of €4.66 billion (minus debt and other obligations),
Vivendi receives a 7.4% shareholding in Telefónica Brasil (valued €2.02 billion),
Vivendi receives a 5.7% stake in Telecom Italia (valued €1.01 billion).
It is ironic that Vivendi ends up being given a stake in rival bidder Telecom Italia. Vivendi will become the largest shareholder in Telecom Italia.
In order to gain revenue growth, European telecom firms are having to look at other parts of the world. With the Eurozone posting zero growth in its second quarter, plus declining prices and fierce competition, Europe offers few opportunities.
Brazil however, especially in broadband services, is a large and rapidly-growing market. More than 50% of Telefónica's consolidated revenue comes from Latin America.