Although the origin of call centers hasn't resided so far back in time, it is still a fantastic journey it has traveled, in less than 60 years. Today, the business phone systems enable these call centers to be a communication platform, where almost any communication means are available. Let's look at the start of the sector and how it evolved over the years.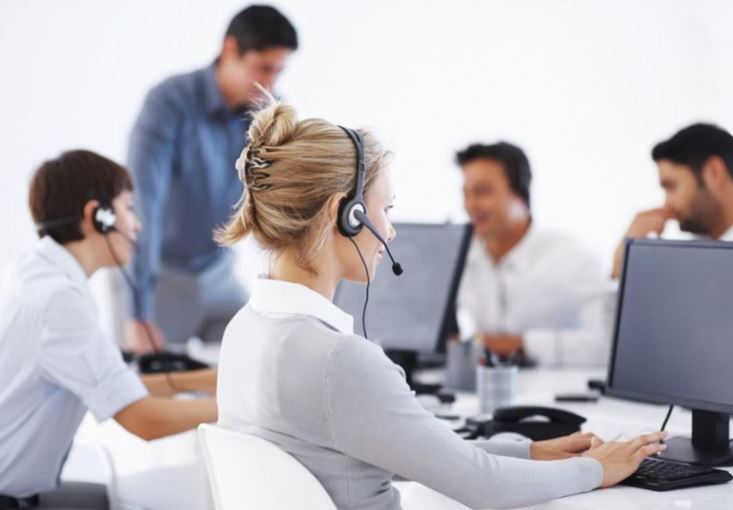 From the Automatic Call Distributor to the Internet Era
What started the call center industry was the creation of the ACD (Automatic Call Distributor) technology. It came into the work force, around 1960 and enabled agents to filter calls and dispatch them to the right person, immediately. This may seem quite simple to our generation, since we have all the communication means we want through VoIP, but a company like Aircall, which provides a wide variety of services attached to phone lines, was but a dream back then.
The second element that came in and helped the creation of call centers then, were the introduction of the 1-800 toll free numbers. It rendered them easier to access, and that is how a whole industry started.
Thirty years went on with little innovation in the sector, until the advent, in the 90s, of the internet. That was a complete game-changer, when it came to communication, with new software like ICQ that could let you communicate with people around the world… for free! Call centers foresaw the potential future use right away, and R&D went to work, looking to bring in the best solutions to the market.
With the arrival afterwards, through the early year of the 21st century, of social media, e-mails and websites for all, rethinking the call center's method became simply a question of time.
The creation of the Omnichannel Contact Center
Today's technology has brought on the business phone systems, which work through the Cloud, and has moved the very limited channel of communication, which was mainly the phone, to an omnichannel platform. It includes a large variety of options like:
e-mail
chat
text messaging
social media
mobile app
In truth, this evolution was brought in by customers, as they changed their way of communicating between themselves. It created a virtuous circle that forced companies to adapt and provide more ways for their customers to communicate with them.
We can safely say that this is only the start of the revolution for call centers. Video calls took up a lot of space in the last year, all around the world. People have become used to seeing the other person's face, when they talk to someone. It should become the norm for call center as well, in the not-too-distant future.
---
Interesting related article: "What is Customer Service?"