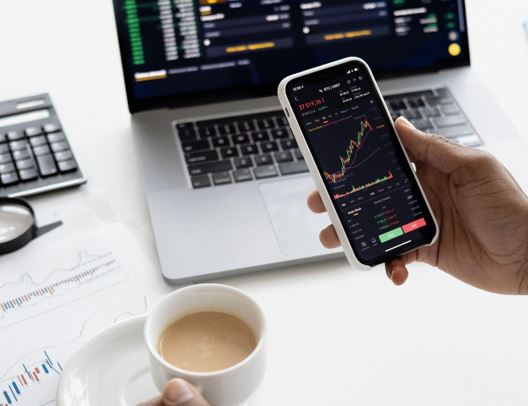 Managing personal finance isn't always the easiest of tasks. With seemingly endless financial goals to keep track of and various tools claiming to be the ideal solution, it can be hard to know which route to take. Enter Tiller – an innovative financial management software that promises to simplify the entire process. In this comprehensive Tiller Money review, we will be taking a close look at the vast array of features that the software has to offer. Ready to get your finances in order with the help of Tiller? Let's get started!
What is Tiller Money?
Tiller Money is an intuitive financial management software that eliminates the hassle of tracking your finances. It integrates seamlessly with Google Sheets or Microsoft Excel to provide powerful budgeting and tracking tools. 
By consolidating your financial data into one place, users can easily track expenses, plan a budget, and understand their net worth trends. Its automated spreadsheet updates include real-time spending insights and actionable budgeting insights, providing a holistic view of your financial life. With Tiller Money, you have the ultimate tool to automate the tedious process of financial management and gain more control of your finances.
How Tiller Works
Tiller Money is a cloud-based platform that is powered by the Plaid API. This API is used to securely connect users' financial accounts and pull in data from all their accounts into one consolidated spreadsheet. With the Plaid API, Tiller is able to securely collect data from multiple financial institutions to provide users with a comprehensive view of their financial life.
Plaid API is a secure, encrypted platform. It uses bank-level security to protect users' financial data. Plaid is used by many large and well-known companies. These include companies like Stripe, Venmo, Square, SoFi, TransferWise, Robinhood, Fiverr, and many more. Additionally, the platform is subject to regular audits and security tests to ensure the highest level of security.
AutoCat Feature
The AutoCat feature in Tiller is an invaluable tool for streamlining the tedious process of financial management and enhancing accuracy in budgeting insights. It automatically categorizes and assigns tags to each transaction, saving users the time and effort of manually categorizing them. Additionally, users can customize their categorizations for greater control of their finances and an improved understanding of their net worth trend. This enhanced level of control and understanding provided by Tiller is invaluable for those who want to take their financial management to the next level.
Foundation Template
The Foundation Template feature in Tiller is a truly invaluable tool for those who want to quickly get started on financial management and gain greater control of their finances. It comes with pre-built templates that can be easily customized to fit individual needs. This saves users from having to manually create a spreadsheet from the ground up, allowing them to begin tracking their expenses and managing their finances in no time. 
Is Tiller right for me?

Tiller Money is an ideal financial management tool for anyone looking to gain better control of their finances and reach their financial goals. It is particularly useful for individuals who want to keep track of their expenses and develop an understanding of their net worth trends. 
This could include budget savvy individuals who want to optimize their budget and make wise financial decisions, entrepreneurs who want to accurately track their business finances, or individuals who want to organize their investments for retirement. With its automated spreadsheet updates, powerful budgeting features, and consolidated financial data, Tiller Money helps users make the most of their finances.
Pros
Automates tracking of spending and budgeting insights

Consolidates financial data into one spreadsheet

Provides real-time insights and actionable budgeting tips

Integrates with Google Sheets and Microsoft Excel for easy tracking

Offers a secure and mobile-friendly platform for convenient financial management

24/7 customer support to answer any queries
Cons
Monthly subscription fees

No integration with certain financial institutions

Can be too complex for less financially savvy users

No investment advice or portfolio tracking
How much does Tiller cost?
Tiller offers a monthly subscription plan starting at $5 a month. The price can vary depending on the features that are included in the subscription. The cost of the premium plan is $10 a month, which includes additional features such as real-time spending insights, automated budgeting tips, and secure Plaid API integration.
Final Thoughts
In conclusion, Tiller Money is an innovative financial management software that offers a powerful suite of features for those who are looking to get their finances in order. It automates tedious tasks such as tracking expenses, consolidates financial data into one spreadsheet, and offers real-time insights so users can make more informed financial decisions. 
Although there is a monthly subscription fee, the cost is worth it for users who want to take their financial management to the next level. Tiller Money promises to provide users with the ultimate tool to gain better control of their finances. Click here to check out Tiller Money today and get your financial house in order!
---
Also check out the following: YNAB, Trim, Pocketsmith, and Tiller Money vs Mint.