Tourism employs 6% of workers in the advanced economies and represents 4.7% of their GDP (gross domestic product), says the Organization for Economic Cooperation and Development (OECD). Governments should take tourism more seriously as a driver of jobs and economic growth, it added.
In its latest report – Tourism Trends and Policies 2014 – which was launched at the ITB trade fair in Berlin, Germany, the authors reveal that the OECD nations account for 57% of tourism arrivals and 54% of spending. However, they are losing market share to other non-OECD countries, especially those in Asia-Pacific.
Between 2008 and 2012, international tourism arrivals into OECD nations grew by 1.9%, compared to 2.9% worldwide.
International tourist arrivals exceeded the 1 billion mark in 2012. Experts believe there will be 1.8 billion by 2030.
Domestic tourism drives the industry in OECD nations
Most tourism spending consists of domestic tourism in OECD nations, making up almost 80% of expenditure. This figure is higher in Mexico, Japan, the UK, the US, Germany and Canada.
Director of the Center for Entrepreneurship, SMEs and Local Development at the OECD, Sergio Arzeni, said:
"Countries and operators will need to adapt quickly to new market realities, such as changing demographics, shifting travel patterns, and advances in digital technology, to attract visitors from abroad."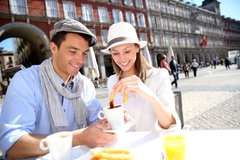 Over recent years fewer Europeans are taking long-haul flights, preferring to take shorter trips and spend their vacations and breaks closer to home.
Tourists getting older
The average age of tourists is also changing – pleasure travelers are getting older. Approximately 23% of tourists today are aged 55 years or more.
Demographic changes are expected to transform the industry over the medium- to long-term, with populations growing rapidly in the Americas and Asia.
The key for driving growth for OECD nations will be to attract more tourists from the emerging economies.
In 2012, there were more outward-bound Chinese tourists than any other nationality, generating a 37% increase in revenues ($102 billion) compared to 2011.
Chinese tourists spend eight times as much today as they used to in 2002.
Visa formalities undermine tourism
One of the most serious obstacles to rapidly growing tourism from emerging economies are the visa and entry formalities that still exist in the OECD nations. Global tourism is an increasingly competitive industry – reducing the cost, time and effort involved for tourists when they visit other countries is vital, the authors say.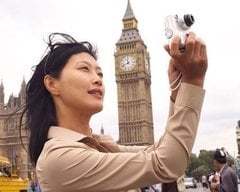 The authors wrote "Governments should put in place measures that identify and facilitate high volume, low risk legitimate travelers so they can travel more freely and reduce time spent at borders."
The G20 nations have recognized how important travel and tourism are as vehicles for economic growth, job creation, and development and have committed to work towards developing travel facilitation initiatives.
It was estimated that Europe's visa regime in 2012 cost the economic bloc about 6.6 million travelers from six key target markets, equating to €5.5 billion ($7.63 billion) in direct GDP contribution.
A study by the Cato Institute reported that the US travel visa system is very bad for the tourism industry. If travel visa requirements were eased in the US, the country could have an extra 45 million to 67 million tourists each year, pumping between $90 billion and $123 billion into the economy.
Encouraging visitors to spend more boosts employment
Some countries are using tourism-related taxation to boost jobs and encourage visitors to spend more. The number and scope of tourism-related incentives have increased significantly over the recent years, including a reduction or elimination of fees and charges, and those designed to better manage the environmental consequences of tourism.
It is crucial that governments better monitor the impacts of taxation on competitiveness in order to support the tourism industry and encourage its long-term growth.
According to the OECD:
"Greater coherence across government policies, especially taxation, transport, innovation and visas, is needed to boost tourism and economic growth. Governance reforms can also support this aim."