The US Treasury approved excessive pay rises to GM and Ally Financial executives after the companies were bailed out by the taxpayer, Christy Romero, the Special Inspector General for the Troubled Asset Relief Program, wrote in a report published on Wednesday.
The Troubled Asset Relief Program (TARP) was started by President George W. Bush and then continued by President Barack Obama. It was set up to save large US companies from collapsing following the global financial crisis.
According to Ms. Romero, the US Treasury could have better protected the financial interests of the US taxpayer, who was suffering billions of dollars in losses.
When Congress passed TARP (the Troubled Asset Relief Program), it placed limits on executive pay for TARP recipients, i.e. executives working in companies bailed out by the taxpayer.
According to the report:
"Overall, SIGTARP (Special Inspector General for the Troubled Asset Relief Program) found the Treasury significantly loosened executive pay limits, resulting in excessive pay for Top 25 employees at GM and Ally while the companies were not repaying TARP in full and taxpayers were suffering billions of dollars in losses."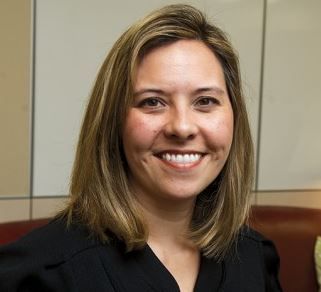 Christy Romero says the Treasury overpaid TARP company executives.
"Treasury also made limited progress implementing recommendations previously made by SIGTARP. These were designed to promote good Government practices, improve transparency, consistency, and accountability and ultimately protect taxpayers from subsidizing excessive compensation at TARP companies."
Taxpayer subsidized large pay rises
In other words, the Treasury authorized overpaying top executives using taxpayers' money to companies that were totally dependent on handouts to stay afloat.
According to SIGTARP, in 2013 the US Treasury agreed to award nine GM executives a total of $3 million in pay rises, with some receiving compensation increases of 20%. Romero's report says those pay increases were "excessive".
The inspectors also criticized the Treasury Department for awarding cash salaries to 19 of 21 GM executives that were above the industry median.
Treasury says report is inaccurate
The Treasury Department has criticized the report, saying it contains "many inaccuracies and omissions."
In April 2013, the Treasury Department announced that the taxpayer lost $11.2 billion on the GM bailout of $49.5 billion.
GM said in a statement:
"We remain grateful for the assistance we received from taxpayers. While the U.S. Treasury owned GM stock and ever since, we have worked to align executive compensation with the long-term interests of stockholders and we will continue to do so."
Ally Financial spokesperson, Gina Proia, disputed the findings of the report, and added that the organizations executive pay met the requirements of the TARP companies.
Ms. Proia said:
"Ally is pleased to have been able to more than repay the American taxpayer due in large part to the dedication of its management team and despite the significant constraints imposed at Ally as a result of TARP."